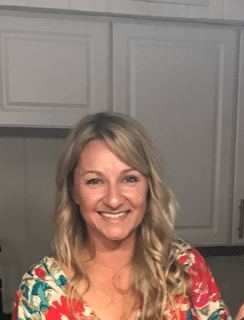 The Pontoon Boat Owners Guide to Summer
The season we've all been waiting for, especially here at the Barletta factory in Bristol, Indiana. Summer is knocking at the door and we couldn't be more thrilled. There is a buzz among our team this time of year because it means we finally get to put boats in the water.
There's nothing that makes us happier than seeing all of our Barletta owners enjoying their boats on the water. The team here at the factory is also made up of mostly boaters so this is our time to enjoy what we work so hard for all year round.
As seasoned vets, the Barletta crew is diligent about crafting pontoon boats with your on-water experience in mind. Meaning, there's a ton of thought and care behind every model built. You will find multi-functional standard features in every class offered.
Not to mention, a floor plan offering that won't overwhelm you but will cover any boater's needs. Looking to lounge? How about fish? Do you entertain on the water? Barletta has you covered.
Along with thinking through the perfect day on the water, we also know what goes into making sure you're prepared for boat season. From getting the boat out of storage to filling your boat bag, I'm going to rundown the ultimate summer preparation list so that you're ready when the weather heats up.
Prep the Boat for Summer
You may be taking possession of your new pontoon boat this coming season. If that's the case, make sure to bring this list with you on delivery day. Print it out and make sure to run down the checklist with your dealer.
If you already have the boat in your possession, it's important to prepare the boat itself before it hits the water. Things like cleaning out the cobwebs and scrubbing down the toons are great places to start.
There's an entire list of things to consider before you drop the boat in the water so be sure to cover all of your bases. Your dealer can also help you with summerizing the pontoon boat.
Boating License
At the top of your summer preparation list should be boat safety. If you're new to boating, I highly recommend taking a boater's safety course and obtaining your boating license. You'll learn things like who has the right-of-way and what the red and green lights signal to other boaters.
Even if you've been boating for a long time, laws change and it doesn't hurt to brush up on your boater's safety knowledge before hitting the water. There are plenty of resources online where you can source all kinds of safety information for the area where you boat.
Boat Gear
No matter what type of boat you have now is the time to make sure all of your boating equipment is ready to roll. Assess your dock lines, fenders, safety equipment, and other times you keep onboard to ensure that they're still usable for the season ahead.
This is also a good time to check in with your local law enforcement to understand any changes that could have taken place in the type of gear you need onboard legally. For example, my lake requires that every boat be equipped with a throwable flotation device.
These types of laws are subject to change, so take this time to double-check what you need to have on board. This is also a great time to stock up on water sports equipment and any extras you might need, such as a new pair of boat shoes, for the upcoming season.
How to Tow and Launch Your Pontoon
The pontoon is summarized, you've brushed up on the local and state boating laws, and your gear is up to date. Now it's time to hook up the trailer and launch the boat into the water.
If your dealer is handling summerization and launch, then you get to sit back and relax for this part. If not, make sure you study how to connect the boat trailer to your tow vehicle.
Following along as Mark with Barletta shows us how to hitch a pontoon trailer to a tow vehicle.
This is also the time you want to be confident in your boat driving skills. If you're unsure, ask your dealer for a driving lesson. Most of them will be happy to show you the ropes.
Engine Troubleshooting
During the summerizing process, you should have fired up the outboard motor while running water through the lower unit. This will help rule out any potential engine issues before you drop the boat in the water.
If it starts right up, then it should do the same once it's dropped at the launch. If it doesn't start up immediately, make sure to go through this checklist to rule out any overlooked detail that could keep the engine from starting.
How to Dock
Once the boat is off the trailer and you're cruising, the next critical step is knowing how to dock the boat when you get to your destination. I'm a life-long boater and after a long winter, the first time I dock I always get those nerves creeping in.
Tony with Barletta shows us how to dock a pontoon boat.
To take it a step further, if you're docking the pontoon in a boat lift, make sure the lift is all the way down. We keep ours up out of the water throughout the winter and it often slips our minds to put it down before we drop the boat for the season. This will allow you to pull right in when coming from the boat ramp.
Cover the Boat
If you're like many other pontoon boat owners out there and don't park your boat in a lift, you'll want to put the mooring cover on while it sits at the dock. I recommend doing this even if you plan on using the boat the very next day.
Jack with Barletta shows us how to cover a pontoon boat.
Keeping the boat covered will prolong the lifespan of your furniture, electronics, and other components above deck. There are a few tips you can use to make this process quick and painless because let's face it, this is the least fun part of owning a pontoon boat.
Pontoon Activities
Once all the heavy lifting is done, you can sit back and look forward to a summer full of memories made on your pontoon boat. No matter what type of pontoon boat you have, there's a full list of activities that these boats are great for.
My number one piece of advice is don't forget the snacks! This is especially important if you've got small children on board as a full day of swimming will make for hungry tummies.
How to Anchor
This much like docking a boat comes easier with practice. If you're new to boating, talk to your dealer about which type of anchor is right for you as there are a plethora of options.
Owning the right anchor for your specific situation is half the battle. Practice will make perfect, so check out our guide on anchoring your boat. Nailing this process will make your days on the sandbar more relaxing as you won't be chasing a boat that's constantly moving due to an anchor that's not set properly.
Ryan with Barletta shows us how to anchor a pontoon boat.
Pontoon Maintenance
If you've kept up with routine maintenance at the end of each season before the boat goes into storage, your boat's engine should be in good running condition. If that's the case, you can expect to have little to no maintenance throughout the boating season.
On the off occasion that a boat battery goes bad or you run into unexpected engine trouble, give your dealer's service center a call. Keep in mind that this is peak season for them and they will prioritize those who have purchased a boat from them and issues that will keep their customers from the water.
I've said it before and I'll say it again, you must work on building a relationship with your dealer. They will be your go-to in times of need and if you're dead in the water mid-summer, you will be much better off if you have a strong partnership with them.
Pontoon Boat Season
Growing up, my favorite holiday wasn't Christmas but rather the 4th of July. That's because I grew up on the water. I haven't missed one firework show from the comfort of my pontoon boat and it's something my family and I look forward to each year.
The great thing about owning a pontoon boat is that there is usually room for lots of extra guests. For us, that means every summer is packed with memories that we wouldn't have if it wasn't for the boat.
I look forward to boat season all year long and when it's finally here, I live on the water. There's nothing like a sunset cruise after a long day at work or a weekend full of fun with the family. Owning a pontoon boat has been a huge part of my life and this summer, I hope it's a part of yours too.