About Barletta
Meet the Team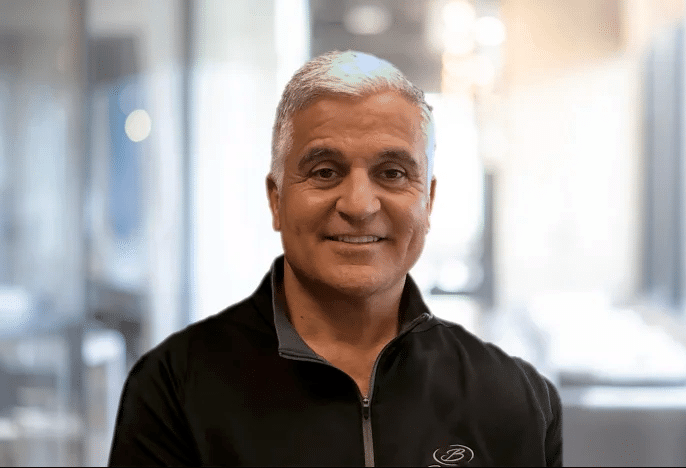 Bill Fenech, President & Co-Owner
Bill has 30 years of Manufacturer/Dealer relations as a co-founder of Keystone RV in 1996 and Grand Design RV in 2012. Both companies are among the most respected in the industry. A long-time boater, Bill has brought his extensive MFR/Dealer experience to the pontoon boat business to create the best pontoon boat company in North America. Bill was named an Industry Mover & Shaker by Boating Industry Magazine in 2018 and recognized as a Midwest Region award winner and national finalist for Entrepreneur of the Year by Ernst & Young Global Limited in 2020. Under Bill's leadership, Barletta Pontoon Boats was awarded the most innovative pontoon boat in the industry by the National Marine Manufacturers Association in 2018.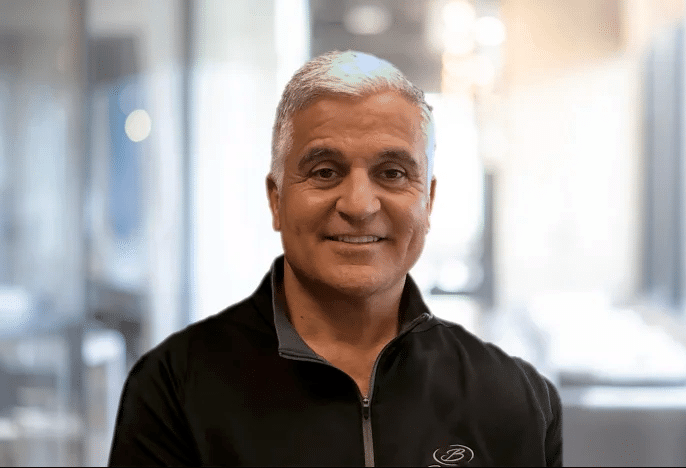 Mike Kloska, Chief Financial Officer
Mike has over 25 years of manufacturing experience including 4 years of experience in public accounting where he earned his CPA certification (1999). He served as CFO for Middlebury Hardwood Products (2000-2009) and most recently was the VP of Operational Efficiencies (2011-2012) and then VP of Finance (2012-2017) for Crossroads RV. Mike received his Bachelor of Business Administration in Accountancy from the University of Notre Dame (1996).
Jeff Haradine, Vice-President of Sales
Jeff has spent most of his professional career in the retail boating industry. After graduating from Arizona State University with a degree in Construction Engineering, he moved home to Elkhart, IN, and opened WakeSide Marine in 2002. WakeSide Marine has been a Boating Industry Top 100 Dealership for several years and is a regular on the sales achievement lists. Jeff has served on the board for the Marine Retailers Association of the Americas (MRAA) since 2010.
Gene Chastain, Vice-President of Manufacturing
Gene has over 25 years of experience in building pontoon boats and most recently ran the manufacturing operations for South Bay/Berkshire. He has developed a reputation for high product quality with focused employee training programs and on-line systems checks, and he has forged strong relationships with many vendor partners.
Jeff Roth, Vice-President of Marketing
Jeff brings a well-rounded and expansive skill set to Barletta Boat Company with over 15 years of marine industry experience. Most recently, as Director of Marketing for Godfrey Marine, Jeff was a key participant in all facets of the Hurricane Deck Boat and Godfrey Pontoon Boat (Sanpan, Aqua Patio, Sweetwater) operations including product development, market research, pricing, promotion, graphic design, brand strategy and messaging, digital advertising and social media, dealer communications, and dealer training.
Mike Chlebek, Executive Vice-President - Engineering, Supply Chain & Product Development
Mike's previous experience includes seven years with Godfrey Marine operating in a variety of key management capacities. A quick learner, ultra-competitive, and always up for a challenge, Mike was tasked with increasing operating efficiencies and process improvements in the quality control, customer service, purchasing and engineering functions. Mike earned his B.S. degree in Organizational Leadership and Supervision, and his Master's degree in Industrial Technology from Purdue University.
Gary Baker, Vice-President of Customer Experience & Parts
Highly regarded throughout the industry, Gary joined the Barletta team in December of 2017. For the past 37 years, Gary has worked in various roles with Harris FloteBote as production supervisor, in-house sales, and the vast majority as Customer Service Manager overseeing parts and warranty. Gary has developed an industry-best Customer Experience at Barletta that includes parts, warranty, the White Glove PDI department, and the Customer Resource Center. Gary has been a boater and lake resident for over 29 years.
Jesse Swain, Warranty Administrator
Jesse brings over 20 years of experience in the marine industry. Formerly, Jesse was a Service Manager for Suzuki Marine and a Product Support Specialist for Mercury Marine. His wealth of knowledge is a perfect asset to Barletta. Jesse has worked side-by-side with Gary Baker to create an industry-best customer experience at Barletta and will eventually "take the reins" from Gary Baker, as Gary moves on to the next phase of his life. In his spare time, Jesse is an avid boater and has been racing outboard hydroplanes for 25 years!
Scott Wagoner, Regional Sales Manager
Scott brings 20+ years of marine industry experience including sales, customer service, operations, and management. Most recently Scott was employed with a Fortune 200 company as Regional Sales Manager.
Ryan Brandenberger, Regional Sales Manager
Ryan comes to us with tons of sales experience, and an appetite to learn the marine business. In his spare time Ryan spends every day on the water. Living on a local lake, he races sail boats, water skis and enjoys every aspect of boating. We are excited to add his experience and passion for the water to the team.
Chris Stockbridge, Regional Sales Manager
Chris has 10+ years of experience in the sales world including sales in the RV and marine industry, he has spent the last 8 years as a sales manager for JC Tritoon. Chris has a great reputation with marine dealers across the country, we are delighted to have him as a part of the Barletta team!
Chuck Scriven, Regional Sales Manager
Chuck's background mainly consists of media experience, specifically in Marketing, Advertising and Sponsorship Sales in San Diego. Chuck's territory will primarily focus on markets west of the Mississippi. Barletta Pontoon Boats wants to "own the west", and with Chuck's help, we're confident that it's an attainable goal.
Tony Fenech, Regional Sales Manager
The newest member of the sales team, Tony has spent the last two years learning the in's and out's of the business in a Sales Trainee & Marketing Support role. Tony has quickly developed a rapport with dealer's and retail customers across the country and will use his time and talents to support the Michigan network of Barletta dealers.
Josiah Druckenmiller
As Barletta Pontoon Boats "keeper of the cool", Josiah oversees all thing's product design and development. Amid a long and successful tenure at Bennington Pontoon Boats, Josiah chose to join the team at Barletta in 2020 and since then has elevated the entire Barletta lineup. Josiah's knowledge of fashion, design and the marine industry has helped Barletta Pontoon Boats create products that turn heads on the water with aesthetic beauty inside and out.