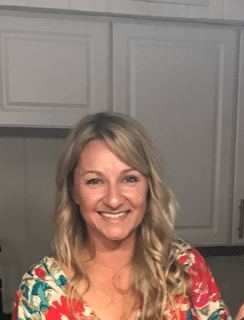 How to Clean the Interior of Your Pontoon Boat (Expert Tips)
Whether you are a long-time boater or new to the scene, you might have realized there's so much to learn. From boating equipment to safety to maintenance, this is a whole new ballgame for many.
I grew up on the water and have learned that although boating is a ton of fun, it can be a lot of work. That said, the enjoyment one gets from taking to the water far outweighs the pain of maintenance and upkeep.
One of the easiest ways to extend the life of your pontoon boat is to keep up on regular cleanings. If you continually make sure to tidy up, you will have less of a hassle at the end of each boating season.
That said, do you know the proper way to clean the interior of your pontoon boat? I've got some tips and tricks that should help you keep the boat clean all season long which will benefit you and the boat in the long run.
Please note, this information is based on my personal experience as a life-long boater, pontoon boat owner, and member of the Barletta team. If you have questions on what the best course of action for your particular brand of pontoon boat is, please consult with your dealer or boat manual.
How to Clean Your Pontoon's Interior
By keeping the interior of your pontoon boat clean on a regular basis, you will extend the life of your furniture, carpet, and any other component that collects dirt and debris over time. I do a quick cleaning nearly every time we use the boat just to keep the seats looking like new and to prevent mildew from growing for as long as possible.
Keep items such as mild cleaner and soft rags onboard at all times for those unexpected messes. This will come in handy as spills and lake debris will happen. I've pulled up plenty of anchors that brought muck on board, which can stain your interior quickly.
If you're super into having a tidy boat, you might even store a small portable hand vacuum for those tiny crumbs or snacks that find their way on board. Staying on top of small messes will pay off at the end of the season.
Keeping water from settling into your furniture will also help the integrity stay intact. You're on the water, with wet swimsuits, in a hot climate. Mildew, to a certain extent, is inevitable. Here are a few tips to keeping the interior looking like new.
Seats
As I mentioned, I'll do a quick wipe down of all the seats before every use. I will also wipe down the seats at the end of the day if they get wet, smeared with suntan lotion, or encounter any spills. And don't forget, clean off bird droppings immediately as they can stain if they are left to bake in the sun all day.
The best rule of thumb for cleaning pontoon furniture is to use mild soap and water, or mild cleaning products such as Fantastik or Formula 409 for tough stains. I use a soft rag or sponge, and that combination has worked on every stain I've encountered.
It's critical that you do not use any abrasive materials to clean your seats. Stay away from products that contain bleach and absolutely no Magic Erasers as they will remove the topcoat of the fabric.
Helm
The more often you clean the helm, the less caked on debris and water spots will be. Cleaning the helm should be fairly easy and just requires a wipe down every so often.
I recommend using a mild multipurpose cleaner such as Windex and cleaning it off with paper towels. Again, stay away from any products that contain bleach or anything that's abrasive.
Carpet
When it comes to flooring, there are a handful of different materials that are found in the pontoon market. I've seen carpet, vinyl, and fiberglass flooring in my experience.
Newer pontoons have a vinyl weave carpet flooring. It's super durable and is nearly mold resistant. This type of flooring is awesome in my opinion because, as I've mentioned, mildew is inevitable on a boat and this type of material doesn't hold a ton of moisture as carpet does.
It's also helpful for those with younger children or rowdy adults onboard, because a smashed Cheeto won't get stuck in the carpet. A quick vacuum or rinse down and the snacks come right out. It's durability and less prone to mold and stains.
Some of the best practices to keeping the carpet clean is to take a leaf blower and clear off loose dirt and debris. A shop-vac is also handy for those tight corners and small crumbs.
It's important to get any food particles cleaned out before the boat goes into storage. This will help deter critters from sniffing out your boat and making themselves at home over the winter.
We also power wash our carpet on the lowest pressure setting to get the tougher debris out. We do this about twice a summer then once again before it goes into storage.
Power washing might not be recommended by your brand's flooring vendor, so make sure to check the manual before doing so. I recommend being smart about it and not getting too close to the floor with the nozzle and you should be fine.
Canvas
This might be an afterthought, but it's very real when we bring the boat out of storage. Remember those lovely birds I told you about that leave us little surprises over the winter? Well let's just say our boat cover is filled with those little surprises.
So, how do you clean this type of canvas material? We lay the cover out flat in the yard and use mild dish soap, a hose, and a large shop broom to scrub it down.
The broom acts as a large sponge and the mild soap takes the bird droppings right off. Just be sure to rinse the canvas thoroughly and lay it out in the sun until it's dry. This practice also works on your bimini top and boot once removed from the boat.
Time to Clean Up
I hope my cleaning recommendations help shed some light on how easy it is to maintain your pontoon boat. Doing so will extend the life of your boat, and most of these suggestions are quick and easy.
Interior cleaning can be done while you're enjoying the sunshine and floating on the sandbar. The more often you do a quick run-through on the interior, the less hassle you will have at the end and beginning of each season.
Cleaning the exterior will be equally as important, so make sure to check out our blog with tips for keeping the outside looking like new.
Remember, these are my suggestions as a long time boater, pontoon boat owner, and Barletta Boats team member. Check with your dealer, the boat manufacturer, and your manual to make sure these cleaning methods are safe for your pontoon boat.
Most manufacturers will have online resources such as a manual, or FAQs that will be packed with helpful cleaning dos and don'ts.
Check out Barletta's Owner Resource Center as an example of your one stop shop for all things that pertain to owning a pontoon boat.