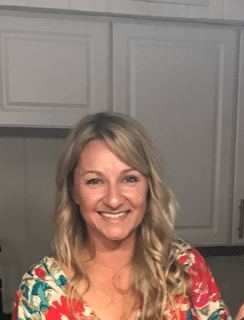 The 11 Best Pontoon Boat Activities
I want to introduce you to Joe, a first-time pontoon boat owner and new to the boating scene. Joe did all the right research, purchased the perfect vessel for his family's needs, and has all the necessary gear for his new boat.
As summer approaches, Joe knows what he needs to do to get the boat ready to hit the lake. He has the boat lift in the perfect position at his dock and the boat is scheduled for delivery on May 1.
He's read the owner's manual and knows what the break-in period consists of. Joe is also aware that after a short amount of hours, the boat will need its first service tuneup to clear the engine of shakedown and put new fluids in place.
Joe is confident that he's completely prepared for the boating season and his family is getting excited. As he's daydreaming about his days on the water, it hits him, what activities will he use the pontoon for?
If you're like Joe, ready to get out on the water but unsure of what your options are, I've got a robust list of pontoon boat activities that will keep you busy all summer long. Let's dig into the top 11 pontoon boat activities.
Lounging

Watersports

Day or night cruise

Breakfast, lunch, dinner

Sandbar float

Fishing

Camping overnight

Beaching

Swimming

Events

Cruising with furry babies
1. Lounging
This is what pontoon boats were made for. Lounging, sprawling out, getting a tan, taking a nap, the possibilities to lounge are endless.
Pontoon boats offer more surface area than nearly any fiberglass boat comparable in size. That's because the flat deck is perfect for lots of sofa-type furniture throughout the entire boat.
With today's performance pontoons, the furniture aboard has evolved to be comfortable and soft-to-the-touch just for this reason. Most pontoon manufacturers have also made their furniture multifunctional.
You may find a rear lounge that transforms into a daybed and multiple different seating options as this Ultra Lounge does. Or front loungers that include armrests, built-in USB ports, and cup holders so you never have to leave your spot.
The deck of the boat is also a great place to throw down a towel if you're looking to sprawl out and take a nap. The space aboard a pontoon boat is conducive to kicking back and relaxing no matter what type of floorplan it is.
2. Watersports
When you think of pontoon boats, watersports may not be the first thing that comes to mind. That's ok, I'm here to explain why this type of boat is a great choice for most watersports.
Something you must keep in mind is that outboard engines have come a long way just in the last 10-15 years. You may think of a pontoon boat with an outboard as a slow cruiser but that's no longer the case.
There is now a wide range of horsepower options for outboards from 9.9-600HP. Some pontoon manufacturers that offer dual-engine floorplans. That being said, these boats can be fast enough for any watersport.
If you're a serious skier, you may want to shop at the higher end of the horsepower range in order to get the lift you need to get up on skis. If you're just looking to take the kiddos tubing, you might not need that much power.
If you're curious about how much horsepower your pontoon will need for certain activities, talk to your dealer about your options. You may be surprised how fast a pontoon boat can go.
Some manufacturers offer pontoon boats with an arch built-in. This arch acts as a tower on a towboat and is conducive for wakeboarding specifically.
Although great for skiing, tubing, and wakeboarding, there are some water sports that are off-limits if you own a pontoon boat. Due to the placement of an outboard motor, it is extremely dangerous to wake surf or participate in any water sport that is close to the engine.
Doing so can also be illegal depending on where you boat, so be smart and take the safe route. If you stick to water sports that are far from the engine, you will have a much more enjoyable experience.
Remember that an outboard engine is not tucked away under the boat as an inboard or I/O would be. It's critical to always be aware of the motor and propeller when exiting the boat for any type of watersport.
3. Sunrise or Sunset Cruises
One of my very favorite pontoon boat pastimes is cruising at sunset. Sunrise is a little too early for me, but hey if you're a morning person, this is a great way to see breathtaking views.
Pontoons are the ultimate cruising vessels. The comfortable furniture is the perfect spot to sit and take in the sites.
The way a pontoon is built is also conducive to cruising. The toons are constructed with components such as nosecones, wave tamers, and lifting strakes which make the ride smooth sailing.
There are also floorplans that offer lounge seating throughout the entire boat so that everyone has a comfortable viewing spot as the sun drops down into the water. This model is referred to as a quad-lounge, center walkthrough, or stern radius.
4. Breakfast, Lunch, and Dinner
Add cocktails to that list and you've got the perfect day on the water, in my opinion. For the same reason that pontoons are great for cruising, they're also perfect for hosting small dining parties.
As I mentioned above, pontoons are built to cut through chop and offer a smooth ride. They're also built to be sturdy while afloat which is conducive if you're serving food or drinks.
Most manufacturers offer some type of table option with the boat. Most of the time this is a pedestal style table that can be removed and stowed.
Barletta offers both a pedestal option and a stow-away table that offers ample serving space and neatly tucks away when not in use. There are also floorplans that are built specifically for this type of entertaining.
Sometimes referred to as an ultra-entertainer, or a bar boat, these models come equipped with a large bar top and stools to match. This type of pontoon boat will give you all the space you need to service drinks, eat takeout from your favorite on-water restaurant, or serve brunch to your friends.
5. Sandbar Days
If you're unfamiliar with the concept of a sandbar, you may want to toon in. A day on the sandbar can be the ultimate party if you're fully equipped with the right boat.
A sandbar is typically a shallow spot in your body of water where you can drop anchor and float. This is also a great place to bring the kids for a swim because it's usually shallow enough that they can touch the bottom.
Pontoon boats are especially great for a day on the sandbar because there's enough space on board that you can lounge in the sun, the kids can play and not interrupt you, and you have the storage for necessary amenities such as coolers and beach bags.
Take Crab Island in Destin for example. Here, floating on the sandbar is an extreme sport that's fun for all ages. Whether you're looking to relax in the sun or party with the best of them, this is a great pontoon activity.
6. Fishing
If you're looking to cast a line, pontoons are a great choice. Unless you're a serious fisherman, a pontoon boat is the perfect supplement to a fishing or bass boat.
The storage onboard is perfect for all fishing gear. If your pontoon has center-toon storage, you've got plenty of length to store poles and nets.
There's ample space for multiple people which is great when casting a line. The deck type structure of the boat offers standing room which is helpful if you are reeling in a big fish.
There are some manufacturers that build a fishing-friendly floorplan which include amenities such as:
Live wells
Rod and tackle holders
Fishing chairs on the stern or bow
Fish/depth finder
Along with these fishing components, you might also add a trolling motor to the boat aftermarket. With this kind of set up, you're set for a full day of casting and cruising.
7. Camping Overnight
This one may not be as obvious because pontoons don't typically have an enclosure built in. I'm not talking about a house-boat on pontoons, either.
There are aftermarket vendors that offer enclosures that act as a tent for your pontoon boat. This is an awesome way to sleep on the water for a night or two.
Some pontoon manufacturers offer options like a changing room or in-floor head unit that make staying overnight easy. Although you might not be comfortable staying overnight for weeks at a time, this could be a fun weekend getaway if you're into camping.
This is where those ultra-lounge floorplan that have a lounge which turns into a daybed really come in handy.
8. Beaching the Boat
Much like a day on the sandbar, taking your pontoon to an island and beaching it for the day can be a ton of fun. If there's a beach near you, check the laws to make sure it's public and you can legally beach your boat.
The way a pontoon boat is built is great for running up onto the sand. Unlike a V hull boat, a pontoon will sit flat on the beach which makes the boat sturdy for exiting and entering.
Taking the boat to a beach is a great place for a family picnic, volleyball game amongst friends, or just getting some sun in the sand.
9. Swimming and Diving
There's no doubt one of the most fun activities to do for kids and adults alike is jumping off the boat into the cool, refreshing water. If your body of water permits swimming, this is a great pontoon day activity.
The front and back deck of a pontoon boat make for the perfect swim platform. Most manufacturers also include a ladder off the stern making it easy to enter and exit the water.
There are even ladders made to help your furry friends in and out of the water. After all, pups love to swim too! If your pontoon manufacturer does not offer this as an option, there are a plethora of aftermarket options like these.
If you're boating on a deep body of water, diving can also be a fun way to use a pontoon. Diving boards like this one from LilliPad Marine are made specially to be attached to the deck of a pontoon boat.
Swimming and diving off of your pontoon boat can make for the perfect afternoon activity especially if it's 90 degrees outside.
10. Special Events
You may not think about your pontoon boat as the ultimate wedding destination or event center, but pontoon boats do have a special place in the event world.
Some lakes and intercoastal areas host on-water events such as poker runs, flotilla parades, fireworks, and on-water concerts. Depending on where you live, these events could take place all year long.
A pontoon boat is one of the best choices for events like this because you can fit a large crowd on board comfortably.
Some even use this as the boat of choice for outings such as bachelorette parties, wedding getaway vessels, and other big life events.
If you're vacationing in warm weather areas, this is also the boat of choice for rental companies. More and more, boat rental companies will have large fleets of pontoon boats that you can rent for hours or days at a time.
11. Cruising with the Fur Babies
Last but definitely not least, pontoon boats are optimal for boating with pets. That's right, your furry friends will find pontoons to be the most comfortable choice for their cruising pleasure.
There is plenty of room on a pontoon boat for a pet such as a dog, to walk around freely and not be confined to a small space as they would in a v hull boat.
The way a pontoon boat handles waves and chop is another bonus. With the ride being so smooth, pets are less likely to be tossed about while underway.
Adding to that, the engine is relatively quiet in comparison to an inboard or an I/O. I bring this up from personal experience. My dog Chunk loves our pontoon boat, but hates our ski boat because the engine is so loud comparatively.
Time to Make a Splash
There are so many choices when it comes to pontoon boat activities. Whether you are looking to cool off by jumping in the lake, or are hosting a dinner party of four, this type of boat has you covered.
The performance pontoons of today have evolved into multifunctional boats that are equipped for just about any type of boater. There is a floorplan that will meet your needs and make the entire family happy.
Are you ready to jump in?