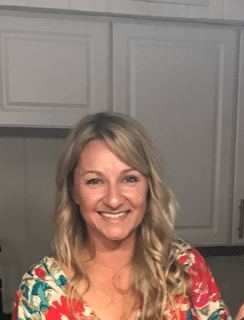 What Type of Boat is Best For You? 7 Popular Boat Choices
Whether you're an experienced captain or new to the boating scene, choosing between types of boats can be overwhelming. There are so many different boats in the industry, the choices alone can make your head spin.
When you think of your perfect day on the water, what does that look like? Is it cruising with friends, tubing with the kids, or just floating on the sandbar? Is it all of the above?
Are you wondering if you're going to have enough room for your entire crew, or will you have to leave your mother-in-law at home? Are comfortable seating and easy boarding a must?
Is speed a consideration? Do you want the ultimate wake surfing experience? Are watersports life or will you jump the wake once in a great while?
Are you a serious fisherman or just like a cast a line every now and then? Either way, what kind of fishing accessories are important to you?
There are so many things to consider when shopping for a new boat. Once you begin
narrowing down how you want to use the boat and who will be joining you on the water, you will get a better picture of the direction in which you should shop.
Once you've got that figured out, choosing a boat will come easier. Between all boat makes and models, I'm going to help you decide which one is right for you.
In no particular order, I've listed and explained seven of the most popular boat types you can buy:
Speed Boats

Pontoon Boats

Fishing Boats

Tow Boats

Cabin Cruisers

Jet Boats

Deck Boats
1. Speed Boats
Speed boats come in many shapes and sizes. The most typical type is a fiberglass V hull. That means the hull, or bottom of the boat is in the shape of a V. This hull is typical on many different types of boats.
A V hull is designed to cut through waves and chop, making the ride smoother than most flat bottom boats. This design is also conducive to high speeds because hitting the waves quicker will make for a rougher ride.
If you boat on a large body of water and need or want to get to your destinations quickly, a speed boat may be a good choice. The name says it all, speed boats have a plethora of fast engine options depending on the manufacturer.
Something to consider with any V hull is the comfortability of the furniture and room for seating. The shape of the hull offers limited walk-around space, and in turn, limited furniture layouts.
Speed boats are great for smaller groups of people that are agile and able to board the boat with little to no help. A V hull sits down into the water, therefore you're usually stepping down into the boat.
Many speed boats have an open bow. This means that the bow of the boat is open with seating for a few people. Smaller speed boats may have a closed bow that is unusable space, or, sometimes, you may find a closed bow with a small cuddy cabin below. Smaller cuddy cabins may include a head and or small sleeping quarters.
2. Fishing Boats
Fishing boats come in all different forms. From V hull fiberglass to flat bottom aluminum, to pontoon boats, you can find a number of different fishing vessels on the market. If you're looking to do some serious fishing, here's what you should look for.
V hull fiberglass fishing boats sometimes referred to as "Bass Boats" will include a one-stop-shop of fishing equipment such as:
Casting deck
Live well
Bait well
High-end fish finder
Trolling motor
Rod and tackle storage
High-speed engine
These items are necessary for the serious fisherman attending the weekend-long bass tournament. There are a plethora of other fishing forward features you'll find in a true fishing boat, but other vessels do offer the ability to fish comfortably.
There are pontoon manufacturers that make a fishing floorplan. These usually consist of two fishing chairs on the bow or stern, a live well, and a rod/tackle holder. Some pontoon models can even accommodate a trolling motor as an add on.
If you're looking for something simpler, there are small aluminum flat bottom boats, also referred to as jon boats. These are great for fishing in small spaces such as a channel. A jon boat will usually only accommodate low horsepower engines or trolling motors.
3. Tow Boats
The tow boat, also commonly known as a wakeboarding boat or ski boat, has also evolved over time. Just as watersports themselves have continued to change, these boats have grown into a new species of boat.
Evolving from the ever-popular ski competition inboard boats, the tow boats of today cast a much larger wake. This makes them ideal for wakeboarding and wake surfing. Some of the newer tow boats can even inflate the wake synthetically by filling on-board ballasts with water.
The technology and engine placement make tow boats ideal for serious watersports. An inboard engine is tucked underneath the boat making it safe to be behind the boat while it's running.
Other accessories such as an arch with board holders, speakers system, and seating layout make this the ultimate hang out spot for those who like to ride the wave with friends and family.
Like with most boats, the longer the boat, the more seating you will get. Most all tow boats have an open bow which opens up more seating room as well.
4. Cabin Cruiser
If you're looking for the ultimate extended stay boat, you will need a cabin cruiser. Unlike a houseboat, cabin cruisers are versatile in that you can cruise at high speeds and have the luxury of home on board.
Think of this as a speed boat + houseboat hybrid. Cabin cruisers are sleek and have the eye appeal of a high-end fiberglass boat. They also offer high horsepower engines which is great for large bodies of water with heavy chop.
Depending on the size of the cabin cruiser, you will typically find sleeping quarters, a bathroom, and a kitchenette on board. Most cabins make up a large portion of the boat's surface area, so seating above board is somewhat limited.
This type of boat is typically good for a smaller family or group of friends looking to stay for the weekend. Some smaller groups may also use this type of boat for the summer season instead of a house on the water.
For larger groups of people or longer stays, a houseboat may be the better option. These typically look similar to a pontoon boat and offer lower speed engines. Beset used on calm water and slow-paced trips.
5. Jet Boat
Do you look at jet skis and think, well that looks fun, but I don't want to get wet! Then a jet boat is where it's at.
These boats can hold a small group of people and operate much like a jet ski. They have an impeller which means the propeller is housed inside of a tube and is not as exposed as a propeller typically is.
Jet boats are moderately fast and because of their small size, occupants will feel heavy chop. You will only get a smooth ride if the water is calm. If you're up for the thrill of jumping the waves and whipping the boat in circles, you're in luck.
Although you won't get as wet as you would on a jet ski, there's still a chance as the boat is low to the water and slaps the waves hard. This is the ultimate fun-seeking little vessel, life jackets recommended.
6. Deck Boats
Deck boats have been around for a long time and act as a bridge between a couple of different types of boats. Think of a deck boat as part pontoon and part speed boat.
The hull of a deck boat is a mix between a fiberglass V hull and a flat-bottom boat. The V hull helps cut through chop while the flat layout is conducive to lots of seating aboard the boat.
All deck boats are as wide in the bow as they are in the stern give you lots of surface area throughout the entire boat.
The flat hull at the stern of the boat also helps the boat get on plane quickly. This offers better fuel efficiency.
You do get more versatile engine choices with a deck boat as they offer outboards and inboards depending on the make and model. Engine choice really comes down to preference and the brand of deck boat you gravitate towards.
The fiberglass interior makes cleaning fairly easy. The exterior will require typical fiberglass maintenance such as acid washing to keep the bottom from discoloration.
7. Pontoon Boats
Being a part of the Barletta team and a long time boater, I saved my personal favorite for last, the pontoon boat. Over the years, pontoon boats have continued to evolve. Once considered yesterday's putt-around boats, pontoons have taken on a new identity and are sleeker and faster than ever before.
If you're interested in speed, there are outboard engines ranging anywhere from 25HP to 450HP. There are also some pontoon manufacturers that offer two engines on one boat.
The construction of a pontoon boat has evolved as well. The bottom of the boat is built to take the brunt of the waves much like shocks on a car. This creates a smooth, dry ride that's easy to operate.
In the same sense, the way a pontoon boat is laid out is also conducive to those who need a little more assistance when boarding. The flat deck sits on top of toons which are typically level with the dock. This allows you to walk onto the boat from level ground.
The layout of a pontoon includes space for amenities such as:
Comfortable furniture that seats many
Ample walk around space
Storage
Handicap accessibility
These are some of the main reasons to consider purchasing a pontoon boat, especially if you have a large crew or you're looking to bring the family aboard.
Between easy engine maintenance, ease of interior and exterior cleaning, and extra space, pontoon boats have a lot to offer. Considered the SUV of the water, there's a pontoon for just about any type of boater.
Next Steps
If I've got your propeller spinning and you are getting an idea of what type of boat you want to buy, it's time to narrow down which brand meets your needs.
I recommend doing your research online before heading to the dealership. There are a ton of great resources that will help you shop and answer your questions from the comfort of your own home.
If you've settled on a pontoon, we've got some insight on how to shop for a pontoon boat. You're just a couple of clicks away from finding your perfect day on the water.