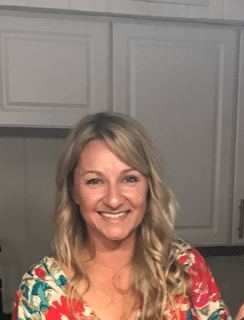 What to Expect from Your Boat Dealership's Service Center
As a kid, growing up in a boating community, I spent every Indiana summer on the water. I lived in a swimsuit and could dock a boat better than my parents by the time I was 10.
I knew how to drive pontoon boats, speed boats, ski boats, jet boats, and jet skis. As I got older, I stayed close to the water and started purchasing boats of my own. I figured I knew how to drive a boat and that was all I really needed.
Quickly after taking ownership of my own vessel, I realized I only knew half the story. Learning how to drive and park a boat is one thing, learning how to care for and maintain it is another.
It was a rude awakening that first boat season when, gasp, my boat needed a tune-up! Then ugh, it needed new spark plugs. And then just when I was having fun, it was time to winterize!
I could park a boat better than my parents, but alas, they had me here. My boat needed service and I had to figure out what that meant. Who would I turn to? What should I ask for? Do I need an appointment?
This was the side of boating I never had to deal with before and as a life-long boater, was a whole new world. I'm telling you my story because I want to share how to navigate a situation like this so it's painless for everyone involved.
The service team at your dealership will play a major role in your boat ownership experience. That said, it's critical that you start building a relationship with them from the start.
I'm going to walk you through what boat dealer service teams endure throughout the year and how you can obtain the best service possible by being the best customer you can be.
Seasonality Matters
Seasonality makes all the difference when you need service work performed on your boat. This is directly related to the region in which you boat.
For instance, in warmer climates, the seasons are reversed because all the snowbirds head north for the summer. In certain areas like Georgia and Texas, you get a little longer boating season, but even still, it's typically cut short when school is back in session for the kids.
There tends to be a more relaxed atmosphere around boat service needs in these climates because the need for service is more spread out over a longer period of time.
It goes without saying that in cold weather climates, you may get 3-4 good months of boating before you're making an appointment to winterize again. It's important to remember that you and everyone else around you are doing the same thing.
The fact that every boater in those regions is boating at the exact same time within a small window, escalates the need for service and makes schedules tighter than any other time of year.
You've got hundreds to thousands of boaters requesting service from the same dealer at the same time. I want you to keep this in the back of your mind so that your expectations are tempered to your surroundings.
Timing is everything when requesting service for your boat. Spring through summer is going to be the busiest times for most dealers.
If you know that you will need service in the spring, whether it's a remaining issue from last boat season or you want your boat serviced and launched for summer, plan ahead. The sooner you can call your dealer the better.
For spring service contact your dealer at least four weeks in advance to make this appointment. Expect a waitlist the closer you get to May as everyone else is wanting their boat in the water just as you are.
As a long-time boater, I start this process in March in hopes that the boat will be delivered by May. Doing so gives my service team plenty of time to plan for pulling my boat out of storage and preparing the engine for boat season.
For most, it's difficult to staff with enough experience for seasonality. This also plays into why there are such tight service schedules come spring.
This also goes for the summer months, June and July are on a tight service schedule. There aren't enough techs in the country to fix all the boat problems that arise in these months.
As the summer months fade, in a normal market, service schedules should loosen up come August and September. But remember, fall is the peak season for pulling and winterizing boats. I recommend getting on your dealer's schedule as quickly as you can for winter service.
I recommend discussing service needs with your dealer during the boat buying process. Talk to them about how their service schedules work and what you should expect as their customer.
Experts in All Things Boating
You could consider every boat service tech as a "jack of all trades". That's because they have to be well versed in multiple different brands, engine types, and components.
Unlike the auto industry, service techs at your boat dealership have to know how to work on all different kinds of boats. They also have to know the ins and outs of inboard, I/O, and outboard motors.
With that in mind, you will generally find much smaller service departments with teams that are expected to have a broader base of knowledge. This will be a factor in how quickly they can fulfill your request for service.
Another aspect of this is the number of parts they have on hand. With the wide variety of boats these techs are expected to work on, it would be impossible to keep every part from every manufacturer on hand.
If you purchased a brand of boat that is supported by a robust Customer Service team at the manufacturer level, you will be that much better off when it comes to needing service performed.
A reputable manufacturer will make sure to arm their dealerships with training and quick shipping times, which helps them service your boat efficiently.
In the same sense, some parts may require even more customization. For example, if you need a piece of furniture repaired or replaced, it could possibly take weeks to months.
That's because this type of component is custom made for your specific HIN and is not easily replaceable. Depending on the demand that the furniture vendor is experiencing, there could be a delay in producing the part you need.
It's important to keep in mind that your service tech is relying on the boat manufacturer and the vendor who supplies parts to the manufacturer. A lot of the delays they experience in receiving parts may be out of their control.
This is especially true when it comes to engines. Some dealerships will cross-train their service techs on all types of engines. Some will have each of their techs specialize in one type of engine.
Knowing this should help set your expectations if your engine needs service and you find that there's a waitlist for scheduling. This brings me to my next topic, how to effectively set up a service call.
Service Calls
What is a service call, what should you expect, and what should you do to prepare? Let me elaborate, this may help you decide which type of service you need next time you call your dealer.
The very first thing you should do before you call your dealer to make a service appointment is check these items:
Fuel - are you out of gas?

Kill switch off - see your owner's manual if you're unsure where this is located

Batteries - need to be jumped/charged?

Stereo - mute button accidentally on?
This may seem elementary but there are a large number of boats that are pulled into service bays every summer that just need the flip of a switch or a little fuel.
Know the basics of your boat and make sure nothing is interfering with them before you call the dealer. If you've checked the basics and your issue requires the dealer's assistance, give them a call.
There are two ways that you can have service performed on your boat. You can have the boat taken to the dealership and parked in a service bay or your dealer may offer dockside service depending on where you're located.
First I want to say, you should not expect dockside service for every issue you encounter. Dockside is a privilege and may not be conducive to the issue you're experiencing.
Dockside service calls are good for easy fixes. During this type of service call, the tech could determine that the only way to resolve said issue is by getting the boat to the shop so that they can work on it more in depth.
Having the boat in the service bay helps the tech work on more serious issues for a number of reasons. They have access to all their tools, technical equipment, service peers, and they have full walk around access since the boat is not sitting in the water.
That said, remember that a boat is harder to maneuver at the shop than a car would be. Instead of simply driving it up onto the hoist as you would with a car, you've got to pull the boat, tow it, and use a forklift just to get it into the service bay. This adds a lot of time to the service call.
With all of that in mind, I want to help you set an expectation for dealer service once you take ownership of your new boat. Most dealers value the service relationship they'll have with their customers just as much, if not more, than they do the initial sale of the boat.
Be the Best Customer
To be a great customer, you should start building a relationship with the service department immediately. As soon as you buy your new boat, have your salesman introduce you to the service team.
Most dealers will make their customers priority, that's why it's so important to buy locally. Don't expect to jump to the front of the service list if you purchased your boat elsewhere.
I spoke with Joel, a service technician at Action Water Sports, and got his take on service expectations after the sale. Here's what he had to say.
I want our customers to understand that we have their best interest in mind. At the same time, in (peak) season, I can have 500 phone calls in a day with 200 broken boats.
He explained how most service centers prioritize customer issues during peak months. They are interested in building life-long relationships with their customers based on mutual understanding and respect that not all service issues are created equal.
They will prioritize issues that involve unsafe conditions such as a gas leak, then engines that are dead in the water, then convenience items. A dead engine will come before a crackling speaker every time June through July.
If it's peak season, especially a holiday weekend, ask yourself if you can still use your boat. If that's the case, you may want to hold off on a service call, or get on the list but expect a slightly longer wait time.
A broken speaker does not make your boat unusable. Be reasonable with your dealer and you will get the best service possible.
You should expect optimal performance out of your boat, but remember, there's a massive shortage of boat techs in the world and you will feel it at certain times of the year.
Next Steps
Now that I've explained all the nuances behind dealer service centers, I hope you understand where your expectations should lie. Be the best customer and you will receive the best service.
The marine industry is a fraction of the size of the auto industry, so if you're expecting the same service as you do at an auto dealer, you will be disappointed.
Remember to always plan ahead for scheduled maintenance in the spring and fall. Expect a waitlist for service in peak months.
Buying local will ensure that you are a priority to your dealership's service center. Lastly, build a relationship with everyone at the dealership, including the service team.
Great service keeps customers coming back that's why it's critical to the business being able to function. Your dealer wants you to be a happy customer for life, so it's a two-way street when it comes to successful service appointments.