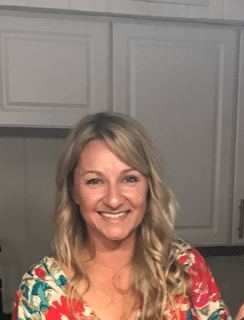 How to Get a Boating License in Your State
Driving a boat takes skill that does not come naturally, but rather is acquired over time. Keep this in mind as I ask you the next set of questions. Regardless of your age or driver's license status, consider this.
Do you own a boat? Do you have a boat on order through your dealer? Are you in the market for a boat? Do you plan on renting a boat? Do you plan on joining a boat club? Does your family have a boat that you can borrow? At any point in your life, will you be driving a boat?
If you have answered yes to even one of those questions, please do everyone around you a favor and get your boating license. I believe that recreational boating is a fantastic family-fun activity.
It brings people together, gets you outside, and can be very relaxing. Boating is my favorite summer activity and I feel incredibly lucky to have grown up on water. That's why I can attest to the fact that you should take a boating safety course and obtain your boating license no matter what age you are or what driving skills you think you have.
I live on a busy lake that gets very congested on the weekends. You can spot the boaters who have put zero effort into boating education from a mile away. Don't be that guy, do it for your passengers, other boaters around you, and ultimately yourself.
Who Should Have a Boater's License?
If I didn't make it clear enough, anyone who plans on driving a boat should have a boating license. In most states, you only need a driver's license to operate a recreational boat. You might be legal on the water with a driver's license, but that doesn't mean you know what the red and green navigation lights signal when boating in the dark.
Obtaining a driver's license also didn't teach you which boat has the right-of-way in every passing situation possible. There are no lines that keep each boat on a specific side of the water so how will you know which way to navigate your boat when coming up on another vessel?
I encourage you to get a boating license not because having the piece of paper makes you a real boater, but because the boater's education course will teach you how to be safe on the water. Use this map by NASBLA (National Association of State Boating Law Administrators) to determine who is required to have a boating education card by law depending on where you boat.
Boating Education by State
It's important to know that every state will have a different set of laws and regulations when it comes to recreational boating. These laws may be similar to one another but you should be seeking out a boater's education course that's specific to the state where you will be boating.
These laws vary based on which state you're in and the type of water you're on. For instance, my freshwater lake in Indiana will have vastly different navigation signs and signals than the intercoastal. For those reasons, it's critical to seek out education around the type of water you'll be boating on.
Where to Find Your State's Education Courses
Most boating education courses are available online and can be found through multiple different sources. When seeking out a boating course, make sure it's recognized by a credible organization such as the U.S. Coast Guard and the NASBLA.
You can find sites such as Boat Ed or Boat U.S. Foundation that have a complete listing of boater's education courses by state. You want to make sure that the course you choose is state-approved for whichever state you will be boating in.
If you plan to travel with your boat, it may seem excessive, but I do recommend taking the course for each state you will be boating in. That's because rules may vary and to be compliant with the law, you'll need to know the differences.
The last thing you want to do is be out on a new body of water driving the boat in a way that's against the law. You don't want to give law enforcement any reason to have to pull you over. For a full list of U.S. Coast Guard-approved boating safety courses, check out their recreational boating site here.
Here you will find all types of boater education ranging from listings by state for recreational boating, sailing courses, youth operators, personal watercraft, flotillas, and non-motorized boats. Most courses are under $50 and there's typically a small fee to print your boater's license, worth every penny if you ask me.
Compliance on the Water
When you take a state-approved boating education course, you will learn the rules and regulations for that state. As I mentioned, these laws vary so it's a good idea to obtain a rulebook for the state or states you plan to boat in.
Use the Boat Ed state listing to find your state and click on Get Certified. Once you're there, look to the right-hand side of the page. Most states will offer a handbook or listing of the laws and responsibilities for boating, much like this one for Indiana.
Aside from knowing your local laws, make sure your boat is set up for safety. The USGC has an app that I recommend downloading as a quick reference guide while you're out on the water. This app includes things such as safety equipment, boating laws by state, and emergency contact information.
Safety Gear
Having the right safety equipment onboard is imperative and in some cases, it's the law. I boat in Indiana and when I had to travel to Idaho for a Barletta photoshoot, I had no clue that each boat needed to be equipped with an orange safety flag.
It's things like that you will learn by studying the law in each state you plan to boat in. A great resource to discuss local laws and safety gear with is your dealer. Discuss this with them when you take delivery of your new boat, they are a wealth of knowledge when it comes to this topic.
You may even be able to buy a bulk of the required safety equipment from your dealer. For instance, I have to keep enough life jackets on board for each passenger plus a throwable flotation device, among other items. You will learn what your state requires by completing a boater's education course.
A Safe Boater is a Smart Boater
Your priority as a boater should be safety. It's as important for those who are aboard your vessel as it is to other boaters around you. This is especially true for those high traffic-weekends.
If you find yourself on the water on a holiday weekend such as the fourth of July, you should be prepared to safely navigate your boat no matter how many other watercraft are around. It's times like these that you'll understand the importance of knowing the rules of the water.
There are other instances when you should be aware of the law as well, such as towing watersports. Aside from using common sense in these situations, there are laws in place to keep your skier safe behind the boat.

No matter what you're doing on the water, a safe boater is a smart boater. I don't care if you're driving a pontoon boat or a Cigarette racing boat, taking a boater's education course and getting your boating license is worth the time and effort.