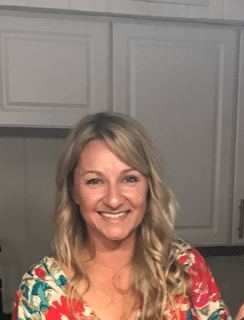 Boater Education 101: Guide to Boating Courses, Boat Licenses, and Laws
It's the middle of a school day and I'm in seventh grade. My entire class is being shuffled into the biggest classroom in the building and there's a DNR officer waiting in the front row.
For the next couple of hours we hang on every word the officer has to say because he's teaching us an in-person boater education course. Living in a lake town with summer break just around the corner, our school system incorporated boaters education into our schooling as if it was a math class or science experiment.
At the end of the course, if we passed our test, we received a boating license that we could start using when we turned 15. I assume they wanted to get to us early just to cover the age gap as I was a very young seventh grader and many of my peers would be 15 sooner than I would.
Nevertheless, the education we gained starting at a young age would set the course of our boating experience in a safe direction. I didn't realize it at the time, but as an adult who is an experienced boater, I'm incredibly grateful that I was educated on boating safety early on.
I was prepared with a sense of respect for the water and for boaters around me. When I'm on the lake during a busy holiday weekend, I can spot those who have never even considered taking a boater's course from a mile away. Don't be that boater!
Here are tips straight from the source on how to get a boating license no matter which state you live in. Taking just a small amount of time to educate yourself before hitting the water can protect you and those around you.
How to Take a Boating Course
Taking a boaters education course and obtaining a boating license will vary by state. Depending on where you live, there will be different laws and requirements. There are several US Coast Guard approved options for sourcing your boaters education online.
Check out this list of approved online resources for taking a boaters education course. Here you will find all types of boater education ranging from listings by state for recreational boating, sailing courses, youth operators, personal watercraft, flotillas, and non-motorized boats.
Another great resource for sourcing boaters education for recreational boaters by state is this list through the National Association of State Boating Law Administrators. There are so many ways to go about taking a boating course near you, just make sure whichever you choose is approved by your state law enforcement.
Where to Learn about Boating Laws
Just as the boaters' education courses vary by state, so do boating laws. It's important to be educated on what's required by the USGC as well as what your local law enforcement requires when on the water.
For instance, I've seen small lakes that have a speed limit at all times. There are also certain laws that come into effect when the sun starts to set. These things can vary depending on where you boat so make sure to check out boating laws by state before you take a boaters education course.
Keep in mind, boating laws are in place to keep you and those around you safe while boating. Safe boating practices save lives, believe me you do not want to be on the other end of a boating accident just because an operator felt as though they were above boaters' education.
Simple techniques such as knowing navigation laws will make a difference in how you operate your vessel and will help protect you in a situation where the other boater may not know what they're doing.
The USGC also has an app that I recommend downloading for a quick reference guide while you're out on the water. This app includes things such as safety equipment guides, boating laws by state, and emergency contact information.
Educate Yourself Before Renting a Boat
Depending on where you are renting a boat, the state you're in may require you to take a boating course in order to obtain the rental. As a lifelong boater, I wish this was mandatory in every state.
If your state doesn't require boaters education to rent a boat, please consider taking it upon yourself to go through a course and get your license. Contrary to popular belief, driving a boat is not like driving a car. You will not be a natural your first time out and you will be putting others at risk if you don't have a respect for the water or other boaters.
Just the same, if you're an experienced boater but are renting in a different part of the country or on different water than you're used to, educate yourself. I've boated on freshwater lakes all of my life. If I was to rent a boat in a saltwater region, I would exhaust every opportunity to educate myself on the differences before pushing off from the dock.
The same goes for driving different types of boats. If you're used to operating only outboard motors and you're renting a boat with an inboard, make sure to ask for a tutorial on how to drive before you play a guessing game with a new motor.
Learn How to Drive a Boat
As I mentioned above, driving a boat is not like driving a car. If you're unsure how to operate a watercraft, there are resources you can turn to before you try it out on your own. The first place to start is with your dealer.
The dealer should take you on a walkthrough of the entire boat upon delivery for the first time. Do not be shy, ask all the questions you can think of before the dealer is gone. I would even ask them to take you out and watch how they operate the boat every step of the way.
You might also ask if they have a course that you can take that is designed to teach you how to drive and operate a boat. Some dealerships and marinas offer boating lessons, so don't hesitate to ask.
Another good resource is a friend who is an experienced boater. Have them take you out and show you how they operate a boat from start to finish. And don't forget, practice makes perfect. Take the boat out on calm days when there's little to no boat traffic and practice starting, stopping, turning, and using the trim function.
Watch as Tony with Barletta Boats demonstrates how to drive a pontoon boat
A Prepared Boater is a Safe Boater
Boating preparations should include more than boat gear and snacks. I strongly suggest taking the time to educate yourself on boating laws and taking a course to get your boat license. Doing so will teach you the fundamentals of safe boating.
Experience comes with time and practice, but neither will come easy if you don't respect the water. I've seen too many unfortunate events happen because the vessel operator was uniformed or had no regard for others on the water.
Get educated, learn the ropes, and your days on the boat will be more enjoyable than you could have ever imagined. Do it for you, for your crew, and for everyone else on your body of water.