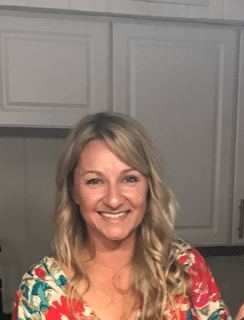 9 Types of Pontoon Boats. How to Choose the Best One for You
If you're in the market for a new pontoon boat, you've got a lot of options to sort through. One choice you must make is what type of pontoon boat should you buy?
There is a sea of brands, makes, and models in the industry and the list keeps growing. Manufacturers continue to innovate and evolve this species of boat as they gain popularity.
What does this mean for you? Nowadays, there's a pontoon boat that will meet just about anyone's needs. They offer features that are great for all ages, engines are faster than ever, and there's a price point for every budget.
With so many choices, it's important to know exactly what you want out of your pontoon boat. Here at Barletta Boats, we've got four types of floorplans in an effort to make it easy to choose.
Other manufacturers offer more choices, so let's sort through the most popular types of pontoon boats. In an effort to help you decide, I've listed the qualities of each type of pontoon and what you can expect to get out of your purchase.
Pontoon boats are said to be the SUVs of watercraft, that's because they all possess these qualities:
Multifunctional

Comfort

Storage

Easy to clean

Easy to maintain

Accessible for all ages
That said, let's take a look at the 9 different types of pontoons and why you would want to buy them.
1. Bar Boat
The bar boat pontoon is a concept that's built for entertaining. It usually includes a bar top with bar stools along with typical pontoon seating throughout the rest of the boat.
This bar setup is perfect for those days you want to float on the sandbar and have friends come aboard for a cold one. It's also a great spot to host a small dinner party at sunset.
Another use for this type of pontoon is family meals. If you cruise all day with the kids and they need a spot to take a snack break, the bar top doubles as a sandwich holder and goldfish cracker catcher.
This layout is really an ultra-entertainer; it can be the ultimate party vessel or perfect for families with young children.
2. Fishing
Pontoon fishing floorplans really encompass two boats in one. Part comfy cruiser, part fishing boat, you get the best of both worlds.
These are the fishermen friendly items you can expect to find in most fishing pontoon floorplans:
Two stand-alone fishing chairs on the bow or stern

Livewell

Rod holder

Tackle holder

Depth/fish finder
With most fishing pontoons, you can add a trolling motor to the bow as well. This type of boat has the fishing basics covered.
So, if you're looking to cruise comfortably and cast a reel every now and then, a fishing pontoon boat might be for you.
3. Twin Engines
If you've got the need for speed but feel a pontoon boat is the best choice, you're in luck! There are some manufacturers that offer twin-engine models.
In today's market, engine manufacturers offer high horsepower outboards like never before. Couple that with a twin-engine pontoon floorplan, and you've got one fast boat!
All the comfort and amenities of a pontoon with the speed of two high-powered engines. This will really come in handy if you boat on large bodies of water and plan on traveling far distances by boat.
4. Rear Lounge
When you think of a pontoon, lounging should be one of the main functions that come to mind. The furniture on a pontoon boat is comparable to that in your home, especially in newer models. Comfort is the name of the game.
One floorplan type that's popular includes a rear lounge located in the stern of the boat. This type of seating has many different names depending on the brand such as; ultra lounge, swing back, and single lounger.
Depending on the manufacturer, some rear lounges are multifunctional. This means they can be altered into daybeds, rear-facing seats, front-facing seats, front lounges, and rear lounges.
The multifunctionality is great for all types of boaters but is especially useful for those who prefer to float on the sandbar all day. This is also conducive for extended stays on the pontoon boat.
The rear lounge is usually large enough to fit multiple people on it at one time. It's a great family floorplan or for those who are boating with one extra co-captain. The possibilities are endless.
5. Quad Seating
This type of pontoon offers a floorplan with quad seats. That means, both the bow and stern have two lounges on either side of the boat with a walkway in between.

This layout is great for big families or those who need a ton of seating. If you're into cruising the lake while sightseeing, this seating configuration is for you.
Quad seat floorplans, also referred to as center walkthrough and stern radius, offer a closed-in feeling which offers a sense of security while underway.
You don't have to worry about the baby or your furry friends sneaking over the rear lounge and falling into the water.
6. Arch models
Most pontoon manufacturers offer an arch that can be added to many different floorplans in different classes. Some arches are purely aesthetic, some have functionality.
The arch offers a sleek, modern look and emulates a towboat. That said, depending on the manufacturer, you can use the arch on a pontoon for some watersports.
You will see that some brands also offer a speaker system that is attached to the arch. This helps amplify sound while you're cruising and allows you to be the d.j. of the sandbar party.
7. Triple Tube
Unlike a standard pontoon boat, triple tubes have three toons instead of two. Triple tubes, often referred to as tritoons, have become increasingly popular, and you will find this option at almost any price point.
Having three toons increases the stability of the boat. It allows you to cut through chop better than you would with two toons. This allows for a drier and smoother ride.
Three toons offer more support underneath the boat which in turn, gives the boat a greater person capacity.
In the same sense, most tritoons can be equipped with larger horsepower engines than bi-toons. In all, tritoons give you more boat to work with.
8. Fiberglass
There are some manufacturers that offer pontoon boats with fiberglass exteriors instead of aluminum panels. These boats are still constructed on top of aluminum tubes, but the sides are fiberglass.
This gives the boat a sleek look. Fiberglass is a stronger material than the typical aluminum panels, which creates a stronger exterior sidewall. If you really like the look, then you might not mind the price point.
9. Double Decker
This type of pontoon boat is a fun take on the original. You get a standard pontoon below with a second story above.
The second story has a dual purpose as it offers shade for the lower deck and bonus space above. Depending on the manufacturer, the second story can be equipped with lounge seating or standing room.
Some double decker pontoons will include a water slide from the upper deck. There are even some brands that offer two water slides from the upper deck.
All the amenities of a pontoon boat but double the fun. A double decker is quite a bit taller than the average pontoon so towing and storage will require different handling.
How to Choose Your Pontoon
Pontoon boats alone offer so much versatility in function. Pair that with these different types of layouts and you've got a ton of options.
I recommend vetting out what you and your crew want out of a pontoon boat and comparing it to this list. You may even want to know if a pontoon boat is right for you, in that case, we've got you covered.
You may find that there's a type of pontoon you didn't know you needed. No matter what you choose, you're still getting all the amenities of an SUV on the water.