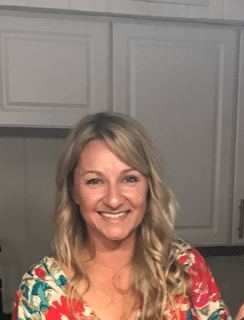 Pontoon Boat Covers: Which is Best for You?
It's mid July and it's hot outside. Your days revolve around getting the family out on the water and enjoying your pontoon boat until the sun starts to set. You've got the boat gear dialed in so that everyone is happy while on board.
The cooler is adequately packed and you have taken a boater's safety course. You know that a pontoon boat is the best choice for your family after researching all the different types of boats available on the market today. With all of this preparation, boating with your family is an enjoyable experience.
There's one part, however, that can take a perfect weekend on the water and make it a not so fun experience: covering the boat at the end of the day can be frustrating and suck all the fun out of your boating excursion.
So, how do you ensure that the cover your pontoon has is the most efficient and easiest for you to put on after a long hot day on the water? I'm going to give you the breakdown of cover choices in hopes that you find a route that doesn't have you dreading Sunday evening.
What Makes a Good Pontoon Boat Cover?
First, I want to explain what the point of a pontoon boat cover is and what the thought process is behind building this type of cover for your boat. From a manufacturers standpoint, there is no one cover that is going to meet everyone's expectations, what's great for some, doesn't bode well for others.
That being said a good mooring cover, or playpen cover, will have a good balance of shedding water and the ability to breathe. The point of a mooring cover is to protect the boat by keeping it clean and as dry as possible.
The cover should also protect against inanimate objects such as leaves and sticks. However, the main goal is to keep the upholstery and electronics dry. Keep in mind, the material used to make boat covers is a woven fabric, which means some water will get in through the weave.
To make a cover completely waterproof, it would have to be impenetrable which would not allow the boat to breathe as it sits covered up. It's critical that the boat itself has air circulation while covered so as to keep mold and mildew at bay.
Something else to keep in mind, even with the highest grade material, UV rays are destructive over long periods of time. Because of this, you should consider the cover disposable and expect to purchase a replacement at some point.
Now, let's dig into the different types of pontoon boat covers and what they're made to do.
Types of Pontoon Boat Covers
Mooring Cover
A mooring cover, also known as a playpen cover, is the full cover that is included with most pontoon boats. This cover will typically ship with the boat right from the factory to your dealership. It includes the canvas cover and tent poles and it's the main cover you would use while the boat sits at the dock.
This is a full cover made to go over almost the entire length of the boat, protecting the seats and helm. Depending on the manufacturer, this cover usually does not extend over the deck on the bow and stern. That's because these areas are much harder to reach for most people.
It's main purpose is to keep the boat clean by protecting the furniture and flooring keeping it as dry as possible. Remember, in heavy rains the boat will still get somewhat wet as this cover is water resistant, not waterproof.
You may be thinking, what good is the cover if it doesn't protect the entire deck? Most pontoon boat manufacturers today use flooring materials that are more UV resistant than ever, so there's not as much of a need to cover the rear and front deck. Just as the boats have grown and improved over the years, so have the covers.
With older pontoon boats, these covers typically came with snap enclosures all the way around. In newer pontoons, you will find that manufacturers are going away from snaps as much as possible. The newer covers use a clip-type system that latches under the outer rails of the boat making it a much easier process.
To properly affix the mooring cover, I recommend attaching the cover around the entire perimeter of the boat first. Then, crawl underneath and set the tent poles as high as possible.
To do this, you will want to first erect each tent pole to the appropriate height, lock it, and stand it upright in the designated pole holder located on the top of the canvas. Make sure each pole is set as high as it can go.
Doing this will ensure that you have a tightly pulled cover which will help shed water easily if it rains. You want a taut cover with as little loose material as possible.
As I mentioned before, this cover is water resistant, so if there is a big rainfall, the boat will need to breathe in order to dry out. Opening up the gates will help the boat get some air flow through even while the cover is on. Just the same, after a long weekend on the water and wet bathing suits all over the seats, I recommend opening up all the furniture and letting it air out before covering it up for the week.
Something to note, as covers age, they will obtain buildup from environmental factors. This buildup, in a sense, clogs the pores of the canvas and does make the cover more and more water resistant. The more buildup that happens, the heavier the cover becomes.
How to Cover Your Pontoon Boat
Jack with Barletta Boats shows us how to easily cover a pontoon boat
Seat Covers
Seat covers can be a good choice for those who struggle with using a mooring cover. These are used as a supplement for furniture protection that would typically come with using a mooring cover. They are exactly what they sound like, individual covers made for each piece of furniture on the boat.
These covers do not protect the floor at all as they only cover the seats and helm. That said, they are easier to handle than the large, one-piece morning cover. Although easier to use, seat covers will take just as much time to put on the entire boat as a mooring cover does.
Boaters typically like this option if they want to go for a quick cruise without having to uncover and recover the entire boat. Some pontoon manufacturers offer seat covers as an option from the factory. For those who don't, there are outside vendors who will custom fit your pontoon boat for seat covers.
My old pontoon boat had seat covers and I found it helpful if it was just myself and one other person on the boat. The fact that we could just pop a cover off of one or two seats made the process a lot easier than uncovering and recovering the entire boat just for a quick cruise.
Travel Covers
If you plan on pulling your pontoon boat far distances, I recommend looking into a travel cover. This is different from a mooring cover as it's built to cruise down the road at high speeds. Do not use your mooring cover for long distance travel as it will become damaged in transit.
Travel covers are made to have a low profile because it's more conducive to traveling down the road. Unlike a mooring cover that is tented as high as possible, the lower profile is more aero dynamic and is less prone to damage done by high winds.
The travel cover is not as great in heavy rains or wet snow as the moisture doesn't bead off easily due to the fact that it's not pitched and has a more flat shape. Keep in mind, taking any large canvas down the road at high speeds will cause wear and tear over time.
If you plan to invest in a travel cover, I recommend making sure it fits the boat exactly and leaves no room for air to build up underneath while in transit. This type of cover is not typically offered by all pontoon manufacturers so this may also be something to consider shopping for from an outside vendor.
Other Cover Options
There are all types of aftermarket pontoon boat covers that you can buy that may do some of the work of a mooring cover, but ultimately won't work as well as the one that is made for the boat itself.
You can find inexpensive covers at just about any hardware store. If you go this route, the cover will not fit as snugly as the one that came with the boat originally. You will also want to be sure to figure out a way to tent the cover as you want water to roll off easily.
There are also automatic pontoon boat covers on the market. These are eclectic covers that work at the touch of a button. This cover doesn't necessarily fit as snug as a mooring cover does and has a particular look that may or may not be appealing to you.
Cover Your Bases
There are a number of different ways to keep your pontoon boat clean and mostly dry. If you find a cover that works well and doesn't leave you feeling frustrated at the end of each covering session, you've got a winner.
Everyone's preferences are different when it comes to boat covers. Whether you prefer snaps or clips, a full one-piece canvas or individual seat covers, you can find an option on the market that best suits your needs.

Pontoon boat manufacturers are constantly working on making this process as easy as it can be but let's face it, it's probably one of the least likeable parts of boating. If you're struggling to figure out the best way to cover your pontoon boat, don't forget to watch our video on covering and uncovering.