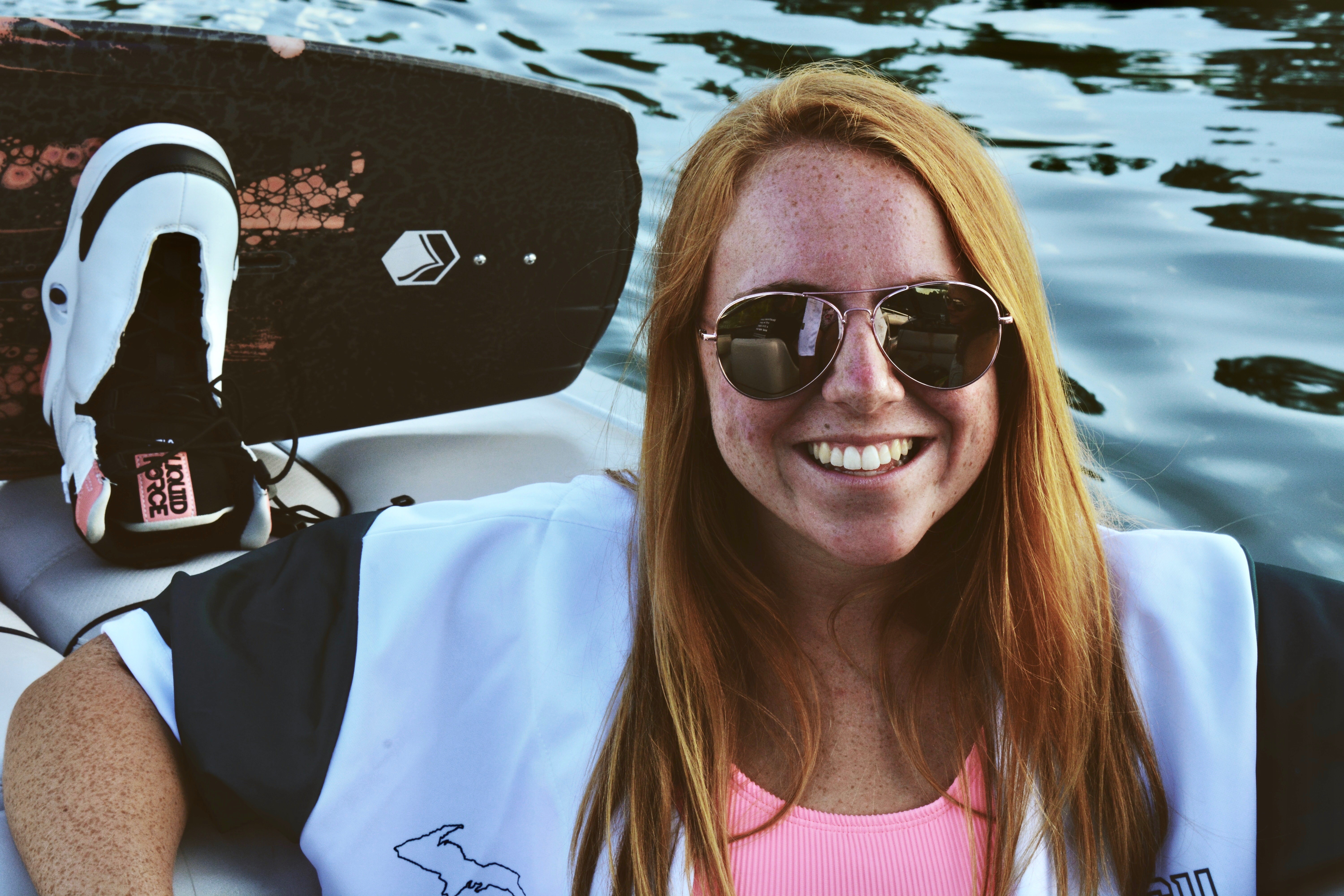 The Perfect Sunset Boat Ride (Tips for Boaters)
Warm summer weather is finally here after what felt like a never-ending winter. Like everyone else, I've been dying to get out on the boat. I don't know about you but one of my favorite times to go for a boat cruise is right around sunset. You get all the beautiful scenery without the intense heat of the day.
It's a lovely time to go boating if you want to have a comfortable and relaxing cruise. However, there are a few things that can make or break your night on the water. That is exactly why I am writing this article. The more prepared you are for an evening cruise, the more relaxing it will be.
Boat Lights
One of the most important steps to any relaxing evening boat cruise is to ensure that your lights are working. By lights, I mean your navigation lights and your docking lights. It may still be plenty bright out when you first head out on the water. However, it can get dark quickly.
It's important to know that it is illegal to operate a boat without navigation lights between sunset and sunrise. You could end up paying a hefty ticket if you were to do this. Not to mention the dangers that come with it as well.
It would be very dangerous to be on the water without functional navigation lights. Other boats would have a difficult time seeing you and the likelihood of getting into a crash would be heightened. From my experience, a dark boat can become nearly invisible on the water at night.
Even when you're not underway, your navigation lights should be on. Sitting still while it's dark out on the water is just as dangerous because other boats who are cruising along will not be able to see you in their path.
Above all else, driving without navigation lights after sunset puts you and anyone else on board your boat in great danger. It puts people on other boats in danger too because of the inability to see where your boat is.
It's also a good idea to check that your docking lights are working. This will make parking the boat much easier later in the evening when you approach the dock. These lights can also help you find your dock if you live in a busy area.
Be safe and diligent when operating your boat. Check that all your navigation lights are working before setting off on your evening cruise. It could save you from ending up in danger or at the very least, save you from getting a ticket.
Boating Laws
It's important to check out your local and state boating laws before heading out on the water, no matter what time of the day it is. Many times, laws are different for boating at night versus during the day. That is why it is important to fully understand them before heading out on your cruise.
In most cases, there is a speed limit that begins at dusk for recreational boats. On my lake, we're capped at 10mph between sunset and sunrise. This is imposed by our local and state law enforcement so be sure to find out the law in your area.
Some states require special equipment if you plan on boating after sunset. It also may vary depending on what waterway you are boating on. For example, here in Michigan, you're not required to carry a flare with you on the small lakes.
However, on the Great Lakes, you have to have one on board in case of an emergency. That is just one example of the variation between equipment requirements by law. Always check your local water laws regarding these types of requirements.
Another important aspect to remember when boating after sunset is to understand what the different color navigation lights mean. Red lights indicate the port side of a boat. Green lights indicate the starboard side of a boat. This helps boaters avoid collisions by knowing who has the right of way based on the color of the light.
Read more about the right of way here: Who has the Right of Way on a Boat? (Rules of the Water)
Most boats are also equipped with docking lights. These lights are not allowed to be used continuously while cruising on your boat. They can be extremely blinding for other boats and turn into a dangerous distraction. Be sure you only use these when docking your boat or when observing an obstacle.
Cooler Temperatures
Boating later in the day will often bring relief from the high heat during the day. That is why it is such a popular time to take a boat cruise. You won't have to worry about sweating and reapplying sunscreen constantly.
That said, you may want to bundle up a bit for this cruise. Sometimes when the sun drops for the night, temperatures change dramatically. My personal favorite is to bring a big blanket on the boat. This makes a cool boat ride comfortable and warm.
It also never hurts to grab a sweatshirt and a pair of socks. Bundling up in comfy clothes makes for the most enjoyable boat rides. Even if it's not cold out, sometimes a sweatshirt or blankets can mean the difference between a 15-minute boat ride and an hour-long boat ride.
Bugs
You should also take into account that bugs will be out. They especially love to swarm around navigation lights on boats. Mosquitos in particular like to make their appearance around this time of the night.
To avoid getting bit by any bugs, bug spray is an absolute must on an evening boat cruise. You'll want to be sure to get good bug spray to help ward off any unwanted pests while cruising around on your boat.
Activities
It may not seem like there are many activities you can do at night but that's not true. Some fun activities include swimming and fishing. Swimming is a lot of fun at night because the water is often warmer than the air.
It can be a lot of fun but be sure to put safety first. You should only swim close to the boat and ensure that the navigation lights on the boat are all on. This will help other boaters see you and avoid driving too close.
Fishing is also a huge hit at night. Larger fish tend to come closer to the surface after sunset so you're more likely to catch a monster. Once again, be sure you keep your navigation lights on so other boats know you are there.
Good Tunes
I personally feel like one of the most important parts of any successful boat cruise is good music. This is an essential part of boating, regardless of time. If you're out for a relaxing boat cruise, make sure the music matches the vibe.
Prepare a playlist ahead of time or ask your co-captain to take over if they have better taste in music.
Snacks
Another part of making sure an evening cruise is successful is to have plenty of snacks on board for everyone. If you're anything like me, I'll eat dinner but no more than an hour later, I'm looking for something to munch on.
These snacks could be whatever you and anyone else on board prefer. If you're out on a cruise before dinner, maybe pack hors d'oeuvres. Dinner on the water is also a fun choice.
If you go out for a cruise after dinner, this is a great time to bring dessert. A fresh batch of cookies is perfect for a handheld snack. You could even bring an entire birthday cake if it is a celebratory day.
There is no wrong choice here. As long as you bring something out on the boat, you'll be in good shape. This will make an evening boat cruise so much more enjoyable and could pair nicely with your favorite beverage.
Drinks
The last part of the puzzle to making sure an evening boat cruise is successful is the drinks. If you leave this element out, you run the risk of having your cruise cut short especially if it's a warmer night.
No matter what time of the day it is, it's important to have water accessible on board. Dehydration is a serious concern when out on the boat so be sure you've at least got enough to go around. You don't want to cruise far away from your dock without the right supplies and water is one of those.
Now, there are some drinks you do want to avoid taking out on the boat. These include drinks that have bright dyes in them. The last thing you want to do is accidentally spill a bright red drink all over the white interior of a boat. This could leave some unsightly stains.
If you do decide to bring a bright-colored drink with you on the boat, be sure it's in a sealed cup. This will make it more difficult to spill and reduce the possibility of ending up with an ugly stain on your boat.
Set Sail on Your Evening Cruise
You now have all the information you need to boat safely and happily after sunset. Evening boating can be a lot of fun but you need to make sure you are always safe. Boating can turn dangerous very quickly if basic rules and laws are neglected.
To have a fun relaxing cruise, you'll need to take the right precautions. As long as you put thought into preparing and the safety measures you have to take, you'll be ready for the boat.
It may seem like a lot, but it's not as long as you do your research. Knowing what the local laws are when it comes to boating at night is key. The last bit of information I have is to have fun. Relax and enjoy your boat cruise after sunset.