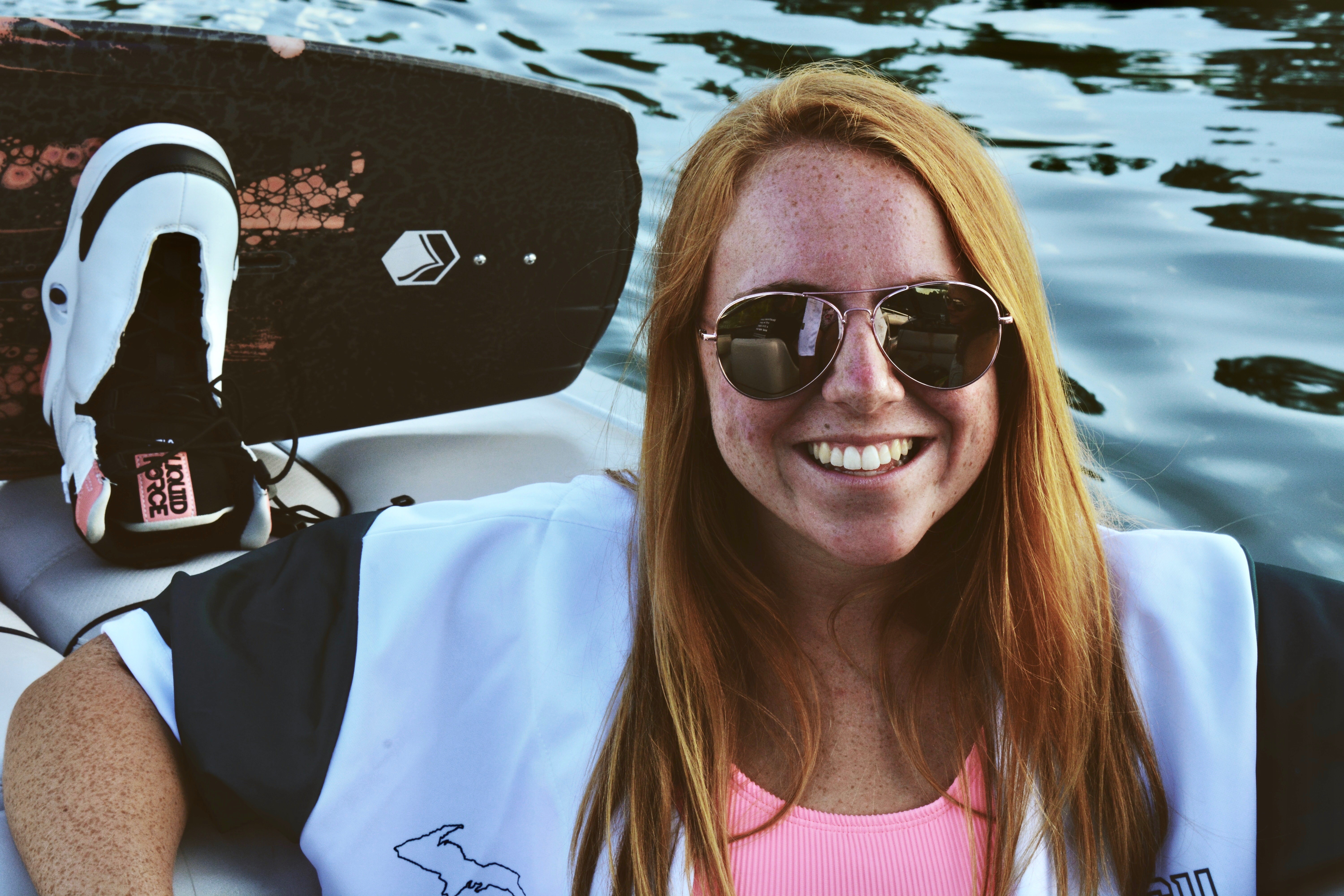 Tips for Cool Weather Boating
Summer is just around the corner. Warm weather is on its way as we see the snow beginning to melt. Soon the flowers will begin to bloom again. Just a few more weeks before we can all enjoy warm boat cruises once again.
I'm sure that just like I am, you are looking forward to getting back out on your boat. The weather will likely be chilly for a couple of weeks but you don't have to let that stop you from taking your boat out for a cruise. I always try to get my boat in the water as soon as temperatures are warm enough for it to be de-winterized/summerized.
Early springtime can bring temperatures that are all over the board. It's easy to understand the hesitation of not even wanting to put in the effort of dropping your boat in the water if there's a potential for low temps. But, do you really want to waste sunny days out on the water even if temperatures aren't "perfect" when you launch the boat?
You might think that anything under 70 degrees is far too cold, which is understandable if you aren't prepared. Though, before you use this logic as law, let me introduce you to another way of thinking about cool weather boating.
As long as the ice has melted you can enjoy your boat. The only recommendation I have is to wait until temps stay above freezing. Otherwise, all you need is the right preparation and you'll be able to enjoy your boat far before temps climb up into the 90s.
This article will explain exactly how to keep warm and stay comfortable on chilly early-season days so that you can get the most out of your boat.
Bundle Up
We'll start with the cold weather boating essentials. The most important part of staying warm is what you wear. So I emphasize the importance of getting comfy and layering up. Comfort is so important on these chilly days so dress in your favorite pair of sweatpants, sweatshirt, thick socks, and maybe even throw on a windbreaker jacket over top. Dressing in layers will help you stay comfortable through the cold and will also help in case the sun comes out and the air heats up.
The next essential part of bundling up is to bring blankets along. I can't emphasize this enough. Having a warm blanket on board can make or break a chilly boat cruise. My go-to blanket for a boat ride is a big soft thick blanket. I recommend something similar if you want to be fully prepared for the ride.
Properly bundling up for an early season boat ride is a must. Here's a pro tip if you want to go above and beyond. Stock up on handwarmers and bring those aboard in the early months of spring. Staying warm will allow you to enjoy the boat ride and extend your boating season.
Bring Your Favorite Snacks
Another must-have for an early-season boat ride is a warm drink. Hot chocolate typically does the trick for me. But you can grab whatever warm beverage you prefer and head out to the boat. It will make the chilly cruise even more enjoyable.
Something else that is nice about a cool weather cruise is that you don't have to worry so much about food going bad quickly as it does in the high heat of summer. So, load up on your favorite snacks to take with you out on the boat.
I like to grab an assortment of chips and dips and easy-to-eat items. Since you're not in the sweltering heat, a charcuterie board would also make a great option for nibbles. Whatever your snacks of choice are, you can't go wrong.
When it comes to boat snacks, there's no wrong answer here since the sun isn't beating down with the threat of melting cheese cubes or overheating deli meat sandwiches. Load the boat with whatever sounds good. You could even make a whole meal for the boat ride. The possibilities are endless with food options for your cruise.
No Bugs
My very favorite part about early season boat rides is the lack of bugs. I don't think anyone would argue with me on this one. It is so nice to cruise without the threat of mosquitoes biting you every chance they get. You also don't have to worry about spiders that have made a home in your boat.
You will also avoid gnats and flies buzzing around your boat snacks which is a huge positive to cool weather boating. Essentially, you can boat without having to bring along the bug spray. Also, at the end of an evening cruise, you won't have those nasty pests that get stuck on the furniture leftover for the next day.
Comfortable Temperatures for Pets
If you have a furry best friend that enjoys boat rides but sometimes gets a little too warm, you're in luck. Early-season boat rides offer relief from the heat that some pets struggle with during the summer.
Many of our beloved pets enjoy the cooler temperatures. They will be much more comfortable in cooler temps out on the boat and you won't have to worry about them overheating.
This is especially true for dogs who don't love taking a dip in the water to cool off from the summer heat. Chilly boat rides are the solution for those pups who hate the thought of jumping in the lake.
My dog absolutely loves going out on the boat. If I even say the words boat ride, he will jump on and wait for me to board the boat. The problem is that during the high heat of the summer, he gets very warm and I worry about him overheating.
Taking him out in the early season makes for the perfect boat ride. He is much more comfortable when the temperatures aren't sweltering. I'm sure that there are many other dogs out there with this same problem. This is why taking them on the boat during the cooler spring months offers relief from the heat while they can still enjoy the boat.
Minimal Traffic
Another great reason early-season boat rides have my heart is that there is typically much less boat traffic. You don't have to worry about being crowded out on the water which makes for a very relaxing cruise.
I live on a pretty busy lake that often gets mucky just by all the boat action on the water. During the early season, the water is so clear I can see the bottom.
The lack of traffic allows everyone to enjoy the peacefulness of the water. Springtime boat rides are perfect for admiring the beauty of the water.
Keep this in Mind
A good rule of thumb to follow before getting your boat in the water is that temperatures should be staying above freezing constantly. When temperatures are below freezing your boat should be winterized to avoid any cracks, leaks, and damages to your motor.
Also, I don't recommend trying to boat while it's super cold out. I'd say anything under 40 degrees is a bit too chilly to be enjoyable even with the warmest blankets. I recommend waiting for just a little longer until temperatures are high enough to leave your boat in the water. After that, it will only continue to get warmer and you'll be able to use your boat as much as you'd like.
Time to Relax
There are so many reasons to enjoy a cruise in early springtime. You now have all the tips you need to be totally comfortable out on the water during this time. Even if it is a bit on the chillier side, it's still a great time to enjoy your boat and the water.
Winter takes up a big chunk of the year, especially where I live. This is why I take the time and effort to utilize my boat even if the conditions aren't "perfect". I must admit, after mastering the essentials for a chilly boat cruise, it is an enjoyable time. Sometimes I'd say more so than during the hot and sticky summer months.
It is worth the time and effort to get prepared to go out on your boat in the colder weather. It's a lot of fun. I recommend at least trying it and you will probably have a change of heart about the weather conditions. Take full advantage of any weather that allows you to get the most out of your boat.