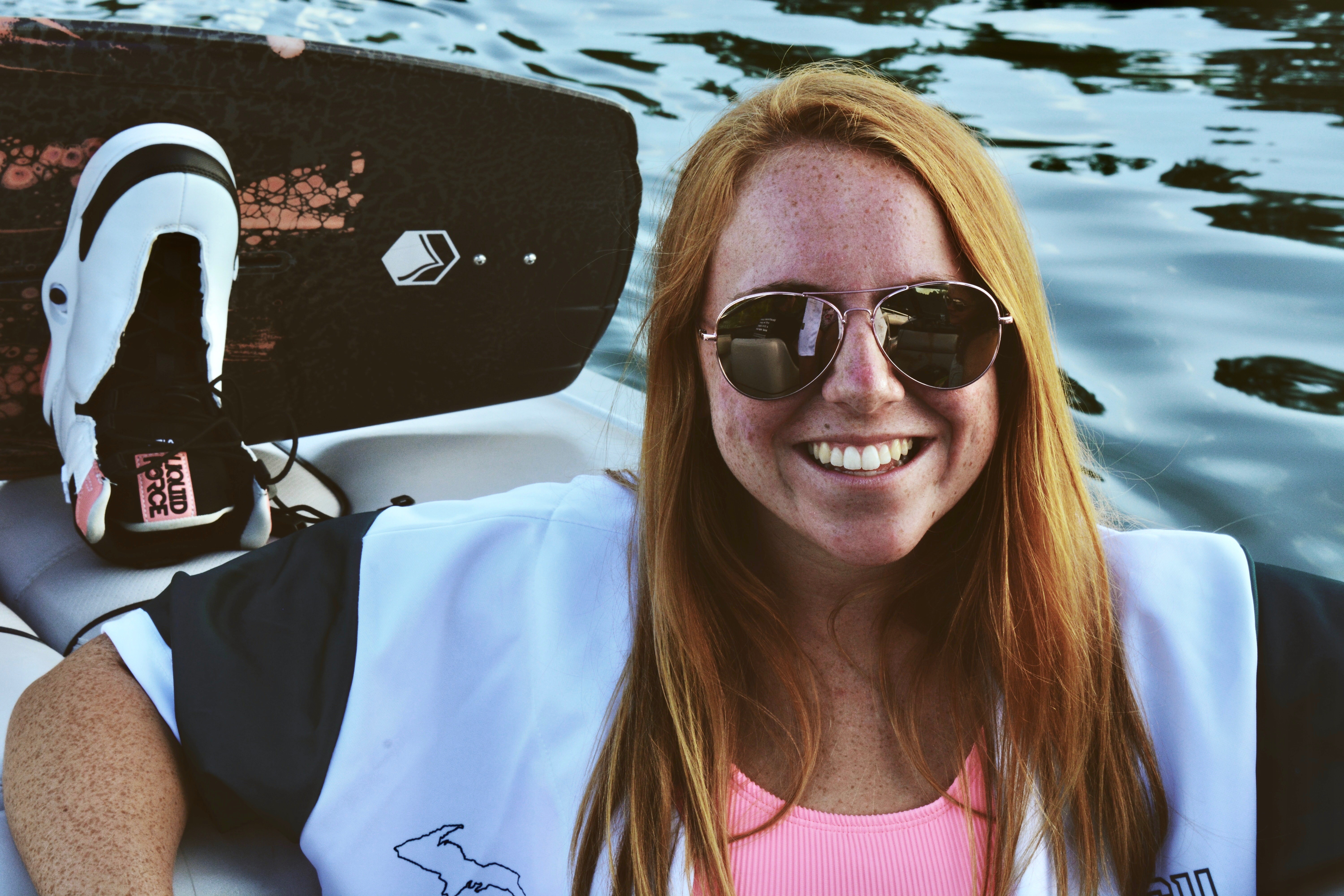 Top 5 Lakes in Georgia for Boating
You probably know Georgia as the Peach State. Nicknamed because of the quality and sheer number of peaches produced by the state. Although this is a fun fact, it's probably not driving you to visit the area.

Luckily, peaches are not the only attraction that Georgia has to offer. There are a number of reasons to visit the state. Some major attractions are the impressive lakes that can be found throughout.
Georgia is full of beautiful landscapes that surround some of the most sumptuous lakes. Below you will find the top five lakes reviewed by guests themselves who have visited and explored these areas. Let's jump in and see which lakes in Georgia are worth the trip.
1. Lake Allatoona
Ranked number one by tourists and Georgia natives, Lake Allatoona is not one you'll want to miss. This lake is the ultimate place for all activities, boating related. You can fish, water-ski, sail, or kayak on this body of water. Whatever you prefer, Lake Allatoona has it all.
The lake is a whopping 12,000 acres with 270 miles of shoreline. If that's not enough room to explore, I'm not sure what is. With the large size of the lake, you may want to consider renting a houseboat. This way you can explore the lake over the course of a few days.
A big factor that draws tourists to this spot is that there are restaurants right on the water's edge. Personally, I don't think there's anything better than spending the day on the boat and cruising over to a restaurant for dinner. It makes for the perfect lake day.
A popular restaurant you will find on the shore is the Sunset Grille Lakeside Restaurant. This place is perfect for boaters who want to soak up every minute on the water. All you have to do is drive up to one of their docks, park your boat, and enjoy a delicious meal right on the water's edge.
Lake Allatoona is watersport friendly so you can plan for a day of towing any type of water activity including wakeboarding, skiing, tubing, and others. However, if you get tired of wakeboarding behind a boat, there's a cable wake park just a few miles from the lake itself. You can check out this different kind of wakeboarding if you're up for a new challenge.
2. Lake Blackshear
Another popular lake in the state of Georgia is Lake Blackshear. Known for its resort and golf club, you won't be disappointed in the amenities around this lake. It is a great lake for a weekend getaway because it has a resort right on the water's edge with multiple marinas to rent boats from if you don't have your own.
Lake Blackshear was created by damming the Flint River to provide power to the surrounding communities. Though the lake was developed to provide power, it now provides a wildlife refuge to many species in the area as well.
Now let's get into all the boating activities you can do when you visit. The lake is the ideal location for all things boating. Whether it be kayaking or tubing, you can't beat it. For those who don't own a boat, the Marina at Lake Blackshear Resort and Golf offers boat rentals.
Lake Blackshear is the perfect location for a vacation with family and friends. You can't beat the resort right on the water with so many different activities that are provided. Be sure to check this lake out if you plan a trip to Georgia.
3. Lake Lanier
Next up on our list is Lake Lanier which is located only 45 minutes outside of Atlanta. Lake Lanier has close to 700 miles of shoreline. The water runs from the Blue Ridge Mountains into the Chattahoochee River and Chestatee River which then flows to the lake. You know what that means, gorgeous clear blue water straight from the mountains.
Lake Lanier is a hotspot for boating in the state of Georgia. People come from around the country to visit this area. The lake is perfect because of its average depth of 156 ft. Most of the lake is obstacle-free making for an easy cruise.
Another fun activity on Lake Lanier is renting a houseboat. These are great for a long weekend with family and friends. What makes this even better is that you can bring your own boat along for the houseboat journey. Since Lake Lanier is so large, this may be the route to take to enjoy many different sections of the lake throughout the weekend.
Lake Lanier sounds like the perfect vacation spot, does it not? That said, you might be wondering why it is not the top choice among these popular lakes listed. That's because there are a lot of conspiracy theories and ghost stories surrounding the lake. I won't get into the details, but some people are deterred from visiting because of these stories. However, others are drawn to the lake just for the thrill of it.
If you're up for a relaxing on-water vacation or if you're into the ghost hunting scene, this spot might be perfect for you.
4. Lake Oconee
Now we come to the gorgeous Lake Oconee. Located in the heart of Georgia's lake country lies this picture-perfect body of water. If you're looking for a lake with endless activities and amenities, Lake Oconee should be next on your bucket list.
The most important question is, what is boating like on Lake Oconee? The lake has an average depth of 95 ft making it plenty deep for any kind of boating activities you have in mind. Whether you have a pontoon or a wakeboard boat, you'll be safe to enjoy your watersports in most areas of the lake.
For those looking for a luxurious getaway, The Ritz-Carlton on Lake Oconee should suffice. The resort is located right on the water making it the perfect luxury meets lake-like retreat. This venue is perfect for a relaxing vacation or even a wedding. It has some amazing amenities and activities that I recommend checking out if you want a luxurious trip.
While not everyone is looking to sit back and relax on their lake getaway, some are thrill seekers looking for an adventure. There's something for everyone on Lake Oconee. You can sign up for wakeboarding and wake surfing lessons or you can find the jumping rocks. Whatever your choice of a thrill is, there is something for everyone.
5. Lake Burton
Last on my list is Lake Burton. This lake is just as beautiful as the others; however, it is more lowkey, sort of a hidden gem compared to some of the larger lakes. Lake Burton is located in Northern Georgia in the Appalachian Mountains.
Since it's located in the mountains, can you imagine how beautiful it must be on a summer night when the sun is setting behind the mountains? If you're looking for a picturesque location, Lake Burton has some beautiful spots that can't be found anywhere else.
Another fun part of the lake is the white sand beach. The beach is called Timpson Cove Beach and is perfect for swimming and enjoying a beach day.
This lake is located a bit more off the grid than the other lakes listed in this article. For that reason, if you want to stay overnight, you may want to consider camping. There are also some cabins on the lake that can be rented if you would prefer not to use a tent.
Watersports and boating are both hot commodities on Lake Burton. During the summer months, you will see many boats out enjoying the lake. If you're someone who wants to escape the hustle and bustle of a larger city, Lake Burton may be the perfect destination.
Be sure to research all the different activities you can do while staying on Lake Burton. You won't get bored if you decide to explore this area. There's plenty to do between the water, beach, and mountains.
Take Some Time to Explore Georgia
I'll be honest, for a long time whenever I thought about water in Georgia I just thought about swamps. Although Georgia most definitely has some significant swamps, I gravitate more toward the lakes.
The lakes are very popular as people travel from across the country to enjoy them. They are all perfect for boating, fishing, watersports, and kayaking. You can't go wrong on a Georgia lake.
Something that makes the lakes in Georgia so special is that there is a lake for everyone's style. If you want a luxurious retreat, you'll most definitely find that on some of these lakes. Or if you want an action-packed vacation filled with adventures, you can head to one of the lakes in the mountains.
Georgia has something for everyone, so I encourage you to load up your boat and head to one of these fantastic lakes. Writing this article has prompted me to add a couple of these lakes to my bucket list.