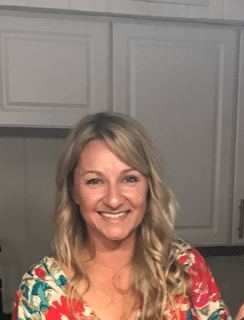 Is a Pontoon Boat Right for you? Pros and Cons of Owning a Pontoon
You're in the market for a new boat and you're contemplating buying a pontoon. Part of you knows that a pontoon may be great for your family, hosting all of your friends, or just lounging at the sandbar. But are you still wondering, will a pontoon meet all of my needs?
If you already know what your ideal day on the water looks like it's time to decide if a pontoon boat is right for you. It's important to know that pontoon boats have grown into a new species of boat than they were in the past.
You may be thinking pontoon boats are great for grandparents who like to slowly put around the pond. There's no way a pontoon can give you the ultimate on-water experience!
On the contrary, the evolution of pontoon boats has changed the way boaters think and they are more popular than ever. I like to think of pontoons as the Swiss Army Knife of boats because they are super functional and can be used in numerous different ways.
Pontoon boats, along with fishing boats, accounted for 71% of new powerboats sold in September of 2020 alone. This equated to sales being up double digits YTD according to the National Marine Manufacturers Association. It's obvious pontoons are gaining popularity, but how do you know if it's the right choice for you?
As a long time pontoon boat owner and team member at Barletta Pontoon Boats, I will give you first-hand experience from my days on the water. I'm going to break down the pros and cons of owning a pontoon boat in hopes that it will give you some clarity on if a pontoon is right for you.

Pros of Owning a Pontoon Boat
Let's take a look at some of the best attributes a pontoon boat has. Keep in mind what your perfect day on the water looks like. Does it include these factors?
Space for Everyone
The layout of a pontoon boat includes a flat deck with furniture placed around the outer edges. This type of structure gives you a ton of seating and allows you to utilize a large amount of surface area.
You not only have room to comfortably seat everyone on board, but there is also plenty of space to walk around. Because the entire deck is flat, the extra space makes the vessel handicap friendly. Some models can also be retrofitted with extra-wide gates and a wheelchair accessible captain's seat.
Most pontoon manufacturers offer a range of 20'-27' deck lengths. This includes the area of the boat with furniture but also might include a front and/or rear deck. Deck space outside of the boat is great for extra storage, kid's play area, and lounging while at the sandbar just to name a few. Pontoon boats can accommodate nearly anyone who wants to ride along.
Comfortable Seating
The furniture on a pontoon boat is comparable to the sofa in your home. The seats are built for comfort and versatility. There's a wide variety of seating options available, which will be dictated by the floorplan you choose.
Different types of seating include:
Forward-facing lounges

Rear-facing lounges

Captain's chair

Co-captains chair

Fishing chairs

Daybeds

Bartop seating
Some manufacturers take it a step further and offer seating that has multi-function use, such as bench seating that turns into a daybed.
Stay Dry While You Cruise
Pontoons ride higher than other types of boats. Because of the higher profile and being further away from the water, you will stay dry far more than you will on a boat that rides lower and closer to the water.
The toons themselves are designed with wave tamers and spray fins, which help eliminate splash when hitting waves. Riding higher on the water and these added construction features will ensure a drier ride on any body of water.
Smoothest Ride
The way a pontoon is built has a lot to do with how smooth the ride will be. Lifting strakes built onto the toons allow the boat to plane out quicker, which means the boat will be cruising on top of the water. This creates a smooth ride because you're not fighting through chop to get on top of the water as V hull boats do.
Other design elements such as nosecones and wave tamers help the boat cut through the water and take the brunt of the waves. Think of these construction features as shocks on a car, they take the bumps leaving you with a smoother ride.
Easy Cleanup and Maintenance
The entire boat is easy to care for, whether you're cleaning the boat or tuning up the engine, it's not incredibly labor-intensive. Keeping up with routine service and regularly cleaning the boat will ensure that your pontoon will last a very long time.
Outboard engines don't require heavy maintenance. Depending on how often you use the boat, you're looking at one or two service appointments a year. Winterizing the boat once the season is over is a must. There may be light service needed before you launch the boat again, but if you're keeping up with that routine, your engine should last for years.
The interior of a pontoon is easy to clean which is super if you have kids or a rowdy bunch of adults on board. Marine vinyl is made to withstand outdoor elements such as sun and water and usually just needs a good wipe down after each use. Newer pontoons use a type of flooring that won't mildew and can be hosed down and cleaned very easily.
The exterior of a pontoon is just as easy to clean. You can wipe down exterior panels with gentle soap and water. The toons can be power washed or scrubbed with a soft bristle brush to remove marine growth from the previous boat season. Consistently cleaning the exterior will keep the boat looking like new without the need to repaint the hull like other fiberglass boats.
SUV on the Water
SUVs became popular because of their family-friendly, one car does everything type of functionality. In the same sense, pontoons are getting the same recognition for their versatility. Do you want a slow booze cruise at sunset? You got it. Do you want to entertain the kids for an afternoon? Grab the juice boxes and jump on board. The possibilities are endless.
Pontoons are perfect for large crowds, kiddos, families with pets, and the list goes on. They can also accommodate other functions depending on the floorplan and engine such as fishing, entertaining bar side, and some water sports. There's literally a pontoon boat for just about any on-water outing.
Family-Friendly
Pontoon boats are especially great for family members of all ages. The deck makes boarding and exiting the boat easy as it sits level with the pier. This is great for those who can't leap down into a deep hull boat. It also makes wheelchair access a breeze.
The high rails of a pontoon provide a feeling of safety as the kiddos cannot easily bounce overboard. This is also helpful for your furry family members who might be tempted by the water while underway.
Another family-friendly feature that goes overlooked when shopping for a boat is storage. Pontoons are loaded with storage areas, which are perfect for all the extras you bring along when you have kids on board.
Between the ease of boarding, extra safe structure, tons of storage, and an outboard engine that makes driving the boat simple, a pontoon is the perfect family-mobile.
Cons of Owning a Pontoon Boat
Now that you know what pontoons do best, let's talk through some of the things a pontoon is not perfect for. This type of boat may not be for you if any of the following are deal-breakers.
Intense Watersports
Although it's possible to use a pontoon for watersports such as tubing and wakeboarding, there are a few activities that should never be done behind an outboard engine, such as wake surfing.
Because the outboard engine is not tucked up under the boat, it is far too dangerous to surf directly behind the propeller making this type of boat a no-go for wake surfing and any other water sport that rides close to the engine.
In most cases, it's also illegal to surf behind an outboard resulting in a possible citation from local law enforcement.
Due to the structure of a pontoon and how it's designed to drive on water, it is not the optimal choice for most watersports. Serious wakeboarders or skiers will not see the results they're looking for in a pontoon like they would a towboat. If you're looking to win the annual Wakesurf Classic, you will want to explore a different option.
Staying Overnight
If you're looking to sleep on your boat overnight for an extended amount of time, a pontoon boat may not be the best choice. Some manufacturers offer options like a tent enclosure that sits on top of the pontoon's furniture, but that option is really only useful for one or two nights.
If you're looking to sleep comfortably, have full amenities like a bathroom, shower, kitchenette, you will want to look for a boat that includes a cuddy cabin, or even a houseboat. Some pontoon manufacturers do offer changing rooms and port-o-potties as additional features, but they're far less comfortable than larger vessels with cabins.
Fishing is Life
First, let me reiterate that just about every pontoon manufacturer does offer a fishing model in their lineup. These usually consist of two fishing chairs in the bow or stern, some type of tackle and rod holder, and a livewell. If you're looking for a multifunctional boat that you can fish off of, a pontoon is a great choice.
For those that frequent the local bass tourney, you may want to look at a boat that's built specifically for fishing. If the only reason you want a boat is to fish, you will need all of these features combined, therefore a V hull fishing boat will be the best option rather than a pontoon:
Baitwells

Livewells
Lockable rod and tackle storage
Premium fish and depth finders

Fiberglass interior for fisherman friendly clean up (guts, scales, worms)

Large open spaces or platforms designed especially for fisherman stance
Engine Choices
Almost all pontoon boats accommodate one type of engine, an outboard. As I mentioned earlier, outboard engines are easy to maintain and are simple to operate. These are all great qualities, but if you're looking for any other type of motor, you will want to look elsewhere.
There are a few pontoons that offer an I/O but it's not common, and there are no pontoons on the market right now that offer inboard engines. A couple of great qualities of an I/O or inboard engine are that they're sleeker-looking and less invasive when exiting the boat than an outboard engine.
Also, depending on how you plan to use the boat, may determine if you need an I/O or inboard. As we talked about before, if you're looking to do some serious watersports, an outboard engine is not optimal.
Don't be fooled, however, more and more outboard manufacturers are offering higher horsepower which is great if you want a really fast pontoon or plan to take the kids tubing.
Trailering Down the Road
Pulling a pontoon on a trailer is going to take a little more skill than trailering other types of boats. Pontoons are wider than the average boat which makes them a bit clunky while traveling down the road. Additionally, the high profile is not always conducive for storage or towing in smaller spaces.
With its boxy shape and large round toons, a pontoon boat will sit on top of its trailer. V hull boats will nestle into their trailer guides and sit more securely as they go down the road. Don't let this deter you though if you shop local and buy from the dealer on your lake, most of them offer delivery service. This way, you don't have to mess with pulling the boat or launching it at the beginning and end of boat season.
What are your Next Steps?
Now that we've dug into the pros and cons of owning a pontoon, it's important to remember what your ideal day on the water looks like. Pontoon boats cover many different aspects of boating and are very versatile.
While you shop, I suggest writing down all the ways you plan to use your future boat. Weigh that against this pros and cons list and you should know if a pontoon boat is right for you.
As pontoons have recently gained more popularity, manufacturers are innovating like never before. The pontoon boats of today are not the old putt around boats of yesterday. You will find that there is a pontoon boat for just about any occasion.
Whether you want to cruise, party, tube, fish, the list goes on of the many ways a pontoon boat can be used. Considered the "SUV" of boats, pontoons are great for those who want to enjoy family and friends while being comfortable on the water.
Want to find your perfect layout? Build your dream pontoon here.