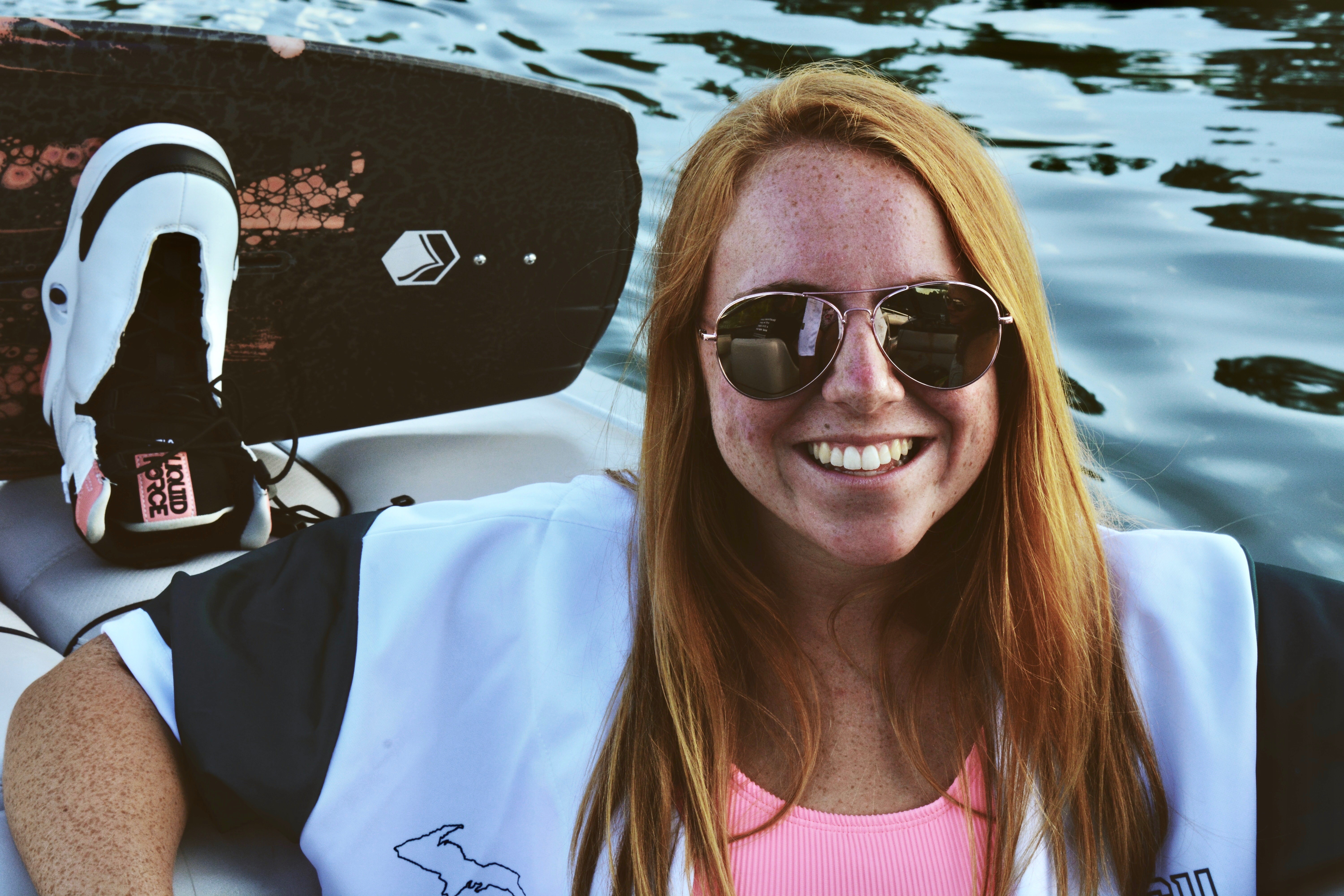 Water Sports Safety Guide (Towing Tips from the Experts)
The sun is rising and you're ready to hit the water before the lake gets too busy. Your family and friends are on-board and the boat is packed full of your favorite things. You have tubes blown up and ready to go. Maybe a ski or two have found their way into your boat as well. Don't forget about the wakeboard and surfboard that have been sitting in storage waiting for warm weather.
You made sure to grab all the right ropes so anyone can do whichever watersport sparks their interest the most. Since you have a big group of people, you should have grabbed enough life jackets for everyone on board and make sure they're the appropriate size for each age of passenger.
These are the natural steps that you take when it comes time to head out on the boat. It's what you think of when you prepare to take someone tubing, water skiing, wakeboarding, or wake surfing. But, there are a few more components to safely towing someone behind your boat. I'm going to walk you through each step so that you're prepared for a safe and successful day on the water with your friends in tow.
Learn From a Professional
First, if you've never pulled someone behind a boat before, I highly recommend learning from a professional. It can be scary pulling someone on skis, a wakeboard, surfboard, or a tube if you've never done it before. A professional will be able to teach you how to make sure the person you're towing stays safe while you operate the boat.
When looking for a professional to teach you, you might be surprised that there's typically someone close by that's qualified. You can often go to your dealer and ask if they would set up a time for someone to show you how to tow any number of watersports behind your boat.
If you are able to find someone to show you the ropes, you should have many takeaways from the session or sessions. You will learn such things as knowing how fast you can turn around to get back to someone who has fallen off a tube.
You should also know how quickly you can slow your boat down without throwing the passengers inside of the boat around. These along with many other skills are what you should be learning from your teacher. In the end, it will help improve your boating skills and allow you to safely tow anyone and any watersport.
Is Your Boat Set Up For Towing?
Let's start with the basic setup needed for any kind of watersport. First, it is important to make sure your boat is equipped with a ski pole or a tow ring. This will be where you attach the rope.
Ski poles and tow rings are built to be sturdy. Depending on the type of boat you're pulling with, the ski tow may be located inside of the boat, on the stern, or off of a tower. They are built to be strong enough to hold the dragging force of a person or multiple people. If you've ever driven the boat for a water skier you know how much power it takes to get someone up and the drag that power creates.
If you have a boat with a tower or an arch, it's important that you check the manufacturer's suggested tow limit. Typically most tow boats have towers with a high towing threshold. If you have a boat that's not typically used for towing such as a pontoon and it has an arch or tower, you will want to make sure that it's set up for towing.
It is extremely important to connect your ropes to the designated attachment point. Anywhere else on the boat will not be strong enough to hold up to the pressure of pulling someone through the water. This could cause damage to your boat as well as possibly injure the person who is being towed.
Check out the video to learn how to attach a rope to a ski tow bar on a Barletta pontoon boat
Bring a Spotter
It is critical and most of the time it is the law to have a spotter in the boat. Some states only recommend having a spotter in the boat but others require it.
Regardless, it's always safer to have someone in the boat to help communicate what's happening with the one being towed to the driver. Especially if you're out on a day that has heavy boat traffic.
It also wouldn't hurt to get a mirror for your boat. A mirror gives you extra visibility of the person being towed behind the boat. It is another feature that makes towing someone safer. Some boats come with a mirror pre-installed but others do not. It is something you can add to any boat and your dealer would be a great resource for this addition.
Set Your Boat Up to Tow
The most important part of towing a person that's doing any kind of watersport is the setup. Setting the boat and tow properly will help to ensure the safety of the person in the water. It will also ensure that you and everyone else on board are following the rules and regulations of your state.
The kind of rope you have is very important. Make sure you have the correct kind of rope for whatever watersport you will be participating in. Ropes are made with the specific sport in mind so make sure you know which type you need before you buy.
Tube ropes look much different than ski or wakeboard ropes because of the attachment points. Ski ropes have more give to them than wakeboard ropes do. It's good to stick to the correct type of rope for the specific sport. This will reduce the chance of injury.
Some boats are equipped with cruise control. This allows you to pick your speed and stay right around it. It works similar to cruise control in a car. If your boat has this, it comes in handy when setting up for watersports.
What's Your Plan?
You now know how to set up your boat for whichever watersport you will be doing, but have you come up with a plan? By that, I mean, have you thought about where you will be driving the boat while someone is being towed behind?
It is important to research the body of water you will be boating in. That way you don't run into any unwanted obstacles while towing someone behind the boat. It could end up very poorly if you don't do your research.
Having a plan is a crucial part of watersports. You have to follow the rules and regulations of the waterway while also considering what is safest for whoever is in the water. Avoid busy areas that are full of other boaters in an effort to keep the person you're towing out of harm's way.
It's important to consider that certain days of the week may be better for your sport of choice. This is because some days draw larger crowds than other days. Depending on where you're boating, weekends may be a dangerous time to do water activities because of the high amount of traffic.
Personally, I live on a lake that gets very busy on the weekends. I want to avoid any kind of water sports on the weekend unless it's first thing in the morning. I wouldn't want to put anyone in danger because of how congested my lake gets. I recommend following this same rule if you have similar kinds of traffic during the weekend.
Always have a plan before you hit the water. That way you don't get all ready to go just to figure out watersports won't work on that day.
Tubing
Let's move on to some specifics that come with certain watersports. We'll start by going over the fan favorite-tubing.
Tubing is one of the more common types of water sports. I'm sure you've heard of it, and while it is super fun, if the driver is not well educated in towing, it can be quite dangerous.
That's why it's so important to make sure you are fully comfortable with your boat driving skills before you pull anyone. Also, be sure you are still following the rules and laws of the water where you are boating. Just because you have tubers does not make you exempt from the law.
Stay alert to boat traffic and stay ahead of oncoming boats. Remember that sharp turns will throw your tubers into the path of others if you're not giving yourself enough room on the water. One of the most important elements to pulling tubers is to be aware of where your tubers are at all times. If they fall off the tube, turn and approach them slowly for a safe pickup.
The good thing about tubing is that it doesn't require smooth water. Some people prefer rough water. It adds to the thrill. If you're paying attention to those who are on the tube and listening to their queues, there's not much else to it.
Tubing is a lot of fun. Knowing how to pull tubers behind a boat is important to the safety of everyone in the boat and especially those on the tubes.
Skiing and Wakeboarding
The same safety precautions that are taken for tubing also apply to any other watersport. Waterskiing and wakeboarding are no exception. The difference with these versus tubing is that these sports often require higher speeds.
You will need to take more care in how you're driving the boat and go in as straight of a line as possible to avoid throwing the skier or wakeboarder off. Planning is very important when it comes to these sports. You can't just go wherever you want due to the high speeds and straight lines.
For these sports, it is also nice to have calm water. Rough water can make these sports especially difficult and not very enjoyable. Be sure to consider the water conditions before making your decision on what sports you want to do that day.
Wake Surfing
Wake surfing is a water sport that has become popular more recently. This sport has had a lot of interest because of how much fun it is and how low stress it can be.
When pulling someone while they wakesurf, it's critical to make sure that you understand how to properly drive the boat so that the surfer can get up onto the board and safely ride. It is different from any other water sport because of how close the surfer is off of the boat's stern.
You have to be especially careful with the way you handle the boat as this sport is much different from waterskiing and wakeboarding. The surfer will initially need more power in order to get up onto the board but once up, the boat should stay around a speed of 9-12 MPH.
It is especially important that you never surf behind an outboard. As I mentioned, the surfer will ride very close to the boat just off the stern. Because outboard motors hang off the stern, the propeller would be in close proximity to the surfer which is incredibly unsafe and not recommended to anyone.
Always make sure the boat has an inboard engine before heading out to go wakesurfing. If the correct precautions are taken, surfing is an enjoyable sport for people of all ages. That is why it has caught the attention of many people.
Wake Foiling
Wake foiling has gained quite a bit of traction in recent years. It is a popular water sport because it can be done behind nearly any motorized boat. And, if you are good enough, you don't even need a boat.
This means that you can foil behind a wake boat, a pontoon, or PWC. You just need a motor strong enough to get someone out of the water. This is a big reason foiling is becoming so popular. Unlike wakeboarding, surfing, and skiing, you don't need a specialized boat.
The best speed for foiling depends on your level and the boat you're using. Most often, 8-12 MPH is the perfect range. Any faster will make it unenjoyable and difficult for the rider.
Foiling combines a typical wake surfboard with a mast and fins that set the board a couple of feet above the water. Typically, you're on a long rope, as long as 75 feet. It is important to use a rope made specifically for foiling. These ropes are thicker than ski or wakeboard ropes which is necessary for safety as there is often slack in the rope.
Using the correct rope helps keep the rider safe from getting slack wrapped around an arm. This could lead to serious injury. Another very important safety measure to acknowledge when it comes to foiling is the length of the fin and how the foil reacts when the rider falls. Always try to jump away from the foil when falling.
This is so important because the fin is massive. This massive fin can hit your head which would cause an injury. Jumping away from the board when you feel yourself falling can help prevent an unintended run-in with the fin and your head.

Wake foiling is a fun, new, and exciting way to enjoy the water. Make sure you acknowledge the risks involved. Always practice these safety measures when foiling out on the water.
ALWAYS Practice Safety
There are many other watersports out there that I did not mention. But, most of them will fall under one of these categories. Overall, it is most important to know what you're doing and how to react if a situation occurs.
Nine times out of ten you will have smooth sailing and pulling a tuber/skier/wakeboarder will be a piece of cake. Watersports can be a great family-friendly day on the water or a fun day out with friends. Stay alert, plan ahead, and always follow your local and state laws.