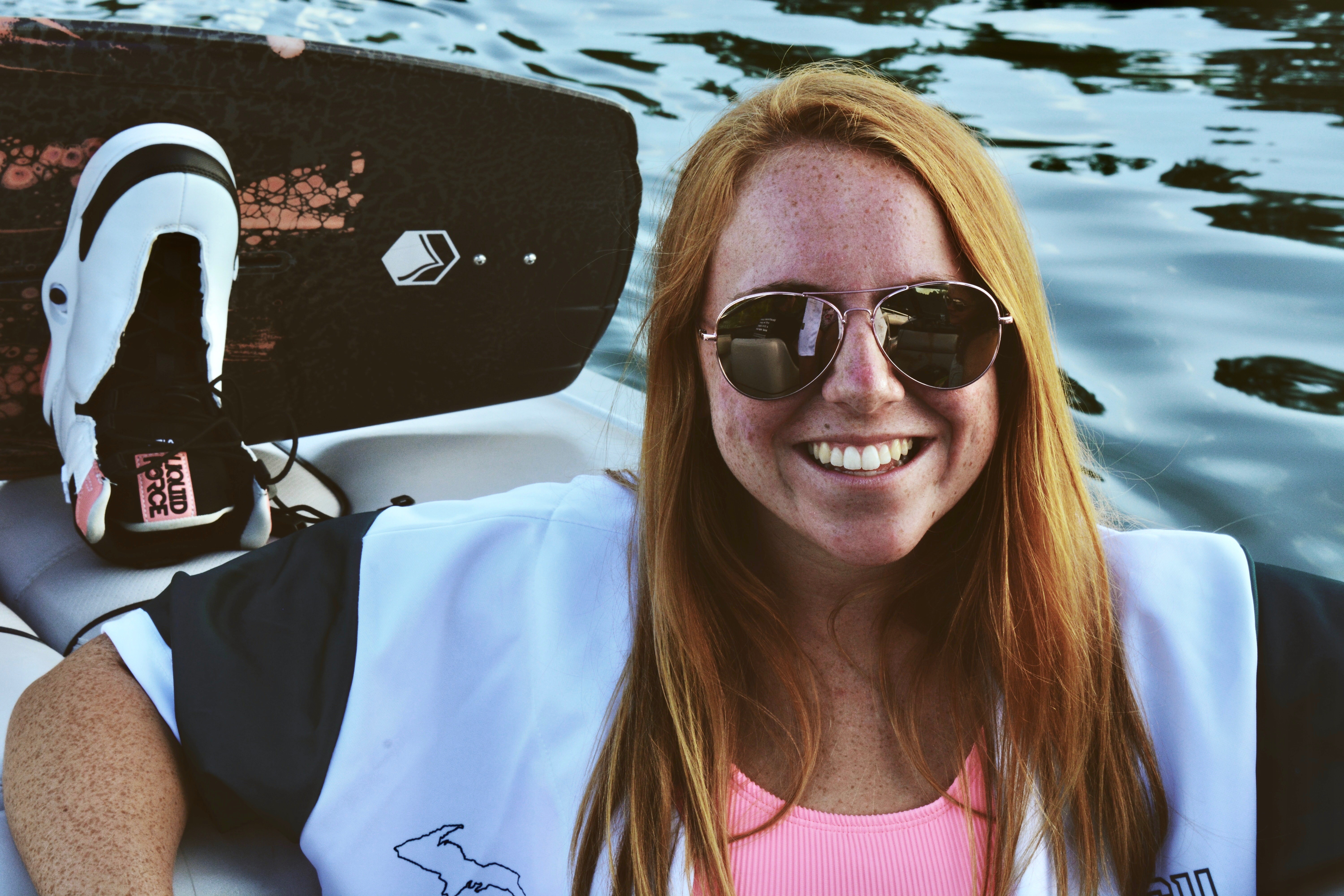 Top 5 Places to Boat in Indiana
Have you ever considered the state of Indiana when looking for the perfect boat destination? Unless you live in or near the state, it probably isn't your first choice. I think it's safe to assume that people around the country think of Indiana as one giant cornfield, but that's not necessarily the case.
With over 80 lakes in the Hoosier state they are an important part of the thriving ecosystem. This is why Indiana prioritizes the health of the water above all else. Many of them are protected and so is the land that surrounds them.
Though there are only a few natural lakes in Indiana, there are reservoirs that have been constructed throughout the state. The idea of constructing reservoirs in this state was to control the amount of water going into and out of certain waterways. They work as a form of flood control as well which is why they are so important.
Whether natural or man-made, the lakes in Indiana are beautiful and most are perfect for boating. If you're visiting the Midwest and plan to be on a boat, be sure to check out the following five lakes.
#1 Lake Wawasee
If you've ever been to Indiana there's a chance you've heard about a huge lake in the northern part of the state. Lake Wawasee is the largest natural lake in the state of Indiana. It is also one of the deeper lakes making it perfect for boating.
With over 25 miles of shoreline, people can enjoy the beauty of the lake from the comfort of their own home, or rental home. The lake has many channels allowing for a lot of homes to be right on the edge of the water.
One reason this lake draws attention from all around the country is due to the amenities it offers. To start, if you're visiting from out of town, you can enjoy the convenience of a hotel on the water. A waterfront spot makes for a relaxing and unique retreat and Oakwood Resort is just that.
Along with having a hotel on the shoreline, there are three restaurants also accessible by boat. After a long day out on the water, all you have to do is dock the boat at the restaurant and head inside or grab a table on the patio for food and drinks.
Summer on Lake Wawasee is unlike any other lake. The sandbar draws a lot of attention from boaters because people can socialize from their boats or right in the water as it's about 3-4 deep in most spots. The lake also puts together a large firework show for the 4th of July which is one of the most robust displays in the state.
Wawasee has something for everyone. Whether you plan on fishing, cruising, water-skiing, surfing, or sailing, you can do whatever you prefer on this lake. It's large enough that just about any type of recreational boat will make for a great day on the water.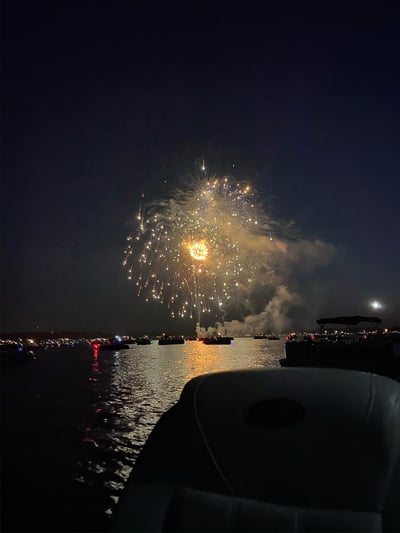 #2 Lake Monroe
Lake Monroe has become a popular spot in the state of Indiana. Its location draws a lot of attention as it is located just south of Bloomington and IU's campus. This lake is known for its natural beauty and the undisturbed forests that surround the lake.
There are campgrounds all around the shoreline that have amenities for any kind of camping you prefer. If you're looking to boat over to a campsite but are not a boat owner, don't fret, there are plenty of marinas with boat rental options. If you plan on bringing your own boat, you can access the water using one of the nine public launches on the lake.
Lake Monroe was originally built to be used as flood control which it still does to this day. However, now it is also a resource for wildlife and a great attraction for people around the area.
One reason Lake Monroe draws so much attention is because of its abundance of fish. This lake houses many different fish species that include Bluegill, Largemouth Bass, Yellow Bass, Walleye, Black Crappie, White Crappie, Channel Catfish, Flathead Catfish, Bullhead, and Hybrid Stripers. If you enjoy fishing, Lake Monroe will not disappoint.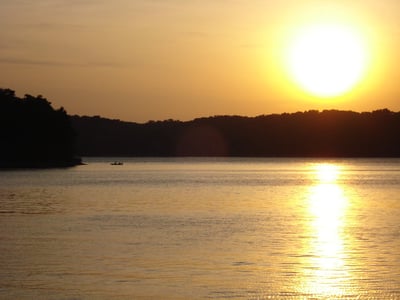 #3 Lake Maxinkuckee
Lake Maxinkuckee is the second largest lake in the state of Indiana. It is located in the town of Culver and is great for any kind of boating you choose. Whether you want to participate in water-skiing, wakeboarding, surfing, or fishing, the lake is set up for everything.
Lake Maxinkuckee has a notable reputation for fishing. It is known as one of the best Walleye lakes in Indiana. It is most definitely a fisherman's dream to enjoy some time out on these waters.
If you don't love watersports but love to take in the beauty of the lake, a nice cruise on this lake should do the trick. It is a beautiful summer vacation spot and offers something for everyone in the family.
Before leaving, be sure to check out the town of Culver. It is a small, inviting town that is home to Culver Academies preparatory boarding school. People around the country know about this school and how beautiful its campus is.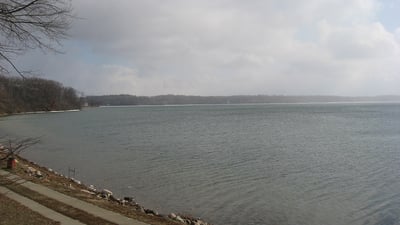 #4 Lake Tippecanoe
Lake Tippecanoe is the deepest lake in the state of Indiana. Its deepest point is 123 ft deep. You know what that kind of depth is great for, that's right, boating! This may be the perfect lake for you if you enjoy wakesurfing.
Surfing requires a great deal of depth since you're plowing the boat trying to create the largest wake possible. The deep water will allow you to do this without worrying about catching the bottom with the prop.
The depths also create the perfect home for large bottom feeder fish. They're totally harmless but when night falls they make their way to the surface. This is a spear fisherman's dream so you'll see quite a bit of night fishing happening all over the lake.
Lake Tippecanoe is a hotspot for watersports, it is also a great lake for any kind of boating you prefer. It is perfect for kayaking or canoeing as some creeks are not accessible by power boat.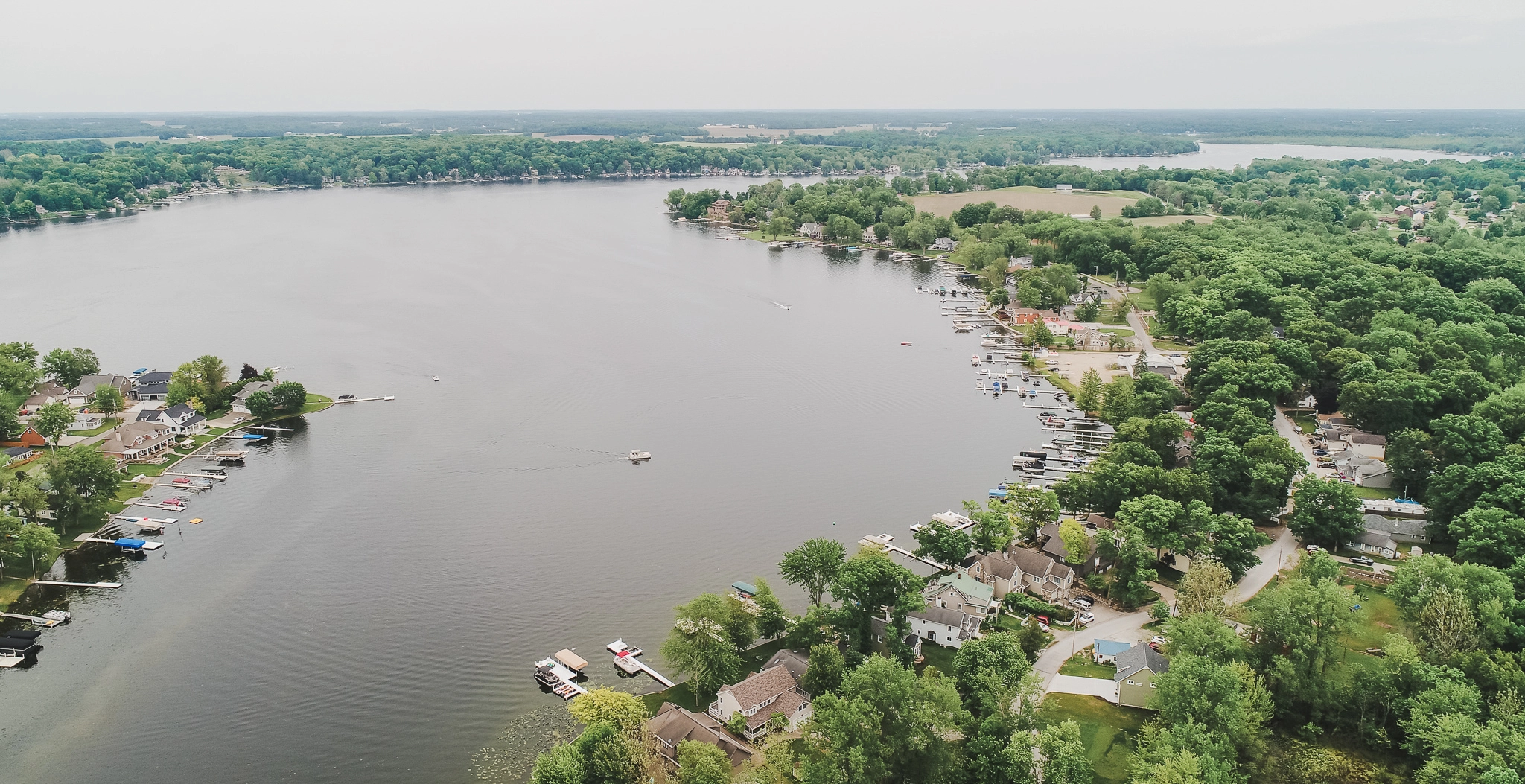 #5 Lake James
The last lake on the list for Indiana is Lake James. I love this lake for many reasons. The top reason this lake is so awesome is that it has a donut shop right across the street from the water.
You can tie your boat up to docks around the area and walk right across the street to find some of the best donuts in the area. Tom's Donuts are some of the best donuts I have ever had in my life and I would highly recommend checking them out.
Along with sweet treats, there are numerous other restaurants along the shoreline. The convenience of food makes it a perfect destination for families seeking a fun getaway.
Lake James also has a state park on the east side of the lake. The state park is named Pokagon State Park and it offers a plethora of activities. You can camp, hike, swim or boat in this area. In the winter, there is a toboggan hill which is a lot of fun as well.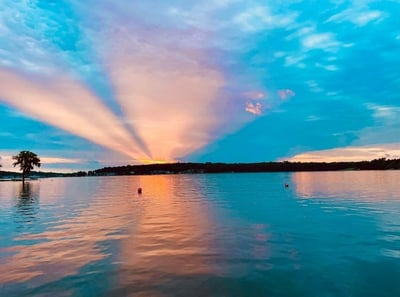 Visit Indiana
Indiana is home to much more beauty than the stereotypical miles and miles of cornfields. It is full of beautiful lakes that are perfect for any activity you choose. Whether you are an avid fisherman, a serious water sport participant, or just looking for a good cruise, Indiana's lakes have something to offer for everyone.
Indiana may not be where you would ever consider visiting but it should be if you're a recreational boater. Each lake in this state has its unique town and community that make for a fun family getaway. I highly recommend visiting these beautiful lakes if you are around Indiana during the summer.
With the deep natural lakes and the man-made reservoirs, it is a boater's dream. Not to mention you can travel from one lake to another in only a few hours making it the perfect destination for boaters who like to be on the go.