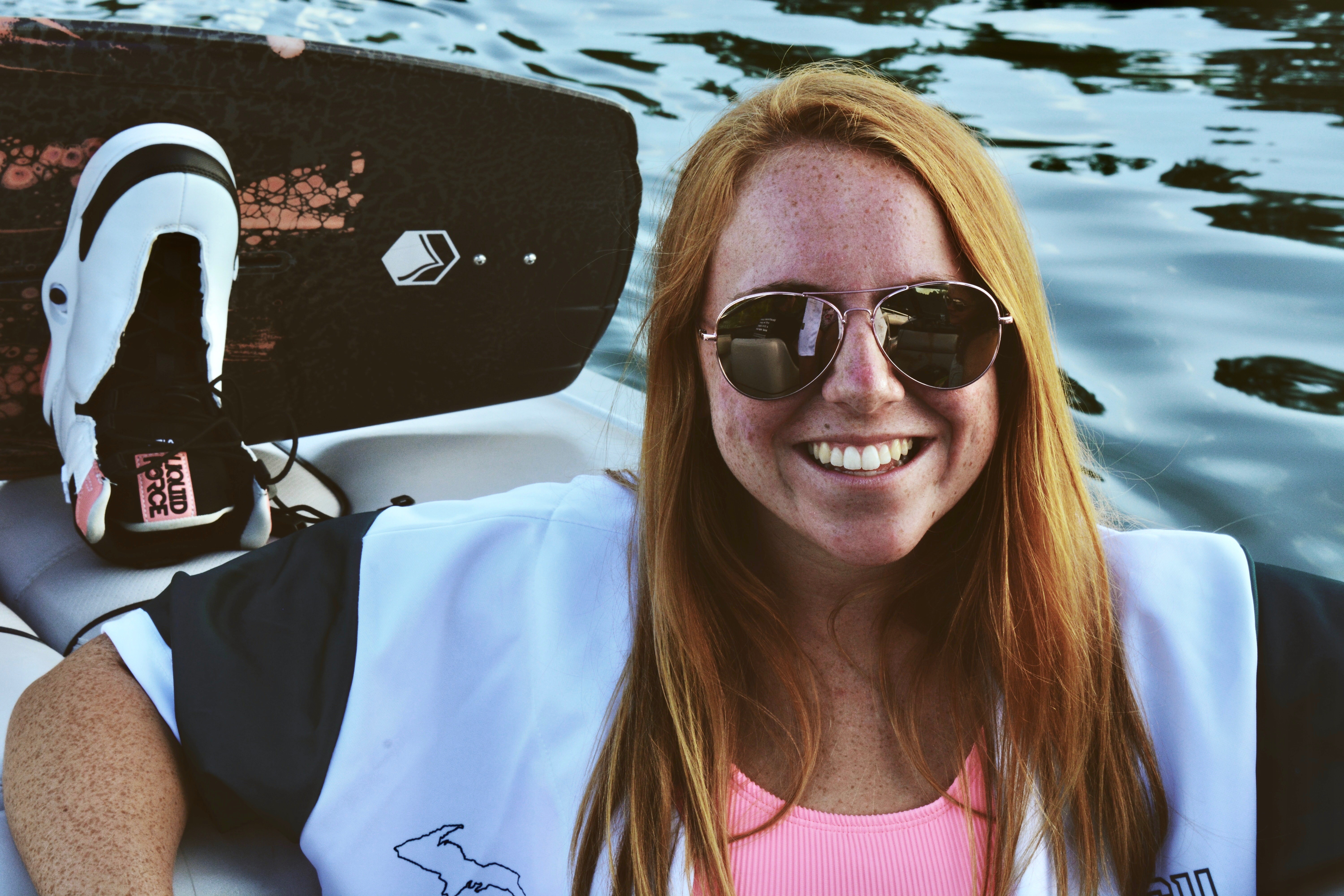 The Top Lakes in Texas for Boating
Texas is full of attractions and different ways to explore the vast landscape. You can visit the capital which is Austin, TX, and explore the city. You can head to the country to check out a rodeo or maybe you'll find your way to one of the beautiful lakes. There's something for everyone while visiting Texas.
With so many options, the lakes of Texas draw a crowd for multiple reasons. They act as a retreat from the super-hot weather and are, in most cases, unique from other lakes around the country. Texas is so big and there are so many bodies of water, I want to help you narrow down which to visit.
I will highlight the top five lakes in Texas that I recommend visiting if you're interested in spending some time on your boat. All of the lakes in this article are ranked this way because of their amenities, attractions, and ease of access. Be sure to read this article if you want to check out some of the best lakes in Texas.
Lake Texoma
To start us off in the number one spot, Lake Texoma is recognized around the country as a favorite for all things boating. Whether your choice of activity is fishing, waterskiing, sailing, or cruising, this lake is the perfect getaway.
Lake Texoma was formed when the Denison Dam was built. Even with the dam, this lake is one of the few with a self-sustaining population of Striped bass. It's a fan favorite among avid fishermen making this a hotspot for those looking to spend some time with a reel in their hand. Along with Striped bass, you'll find an abundance of other species as well.
For those less interested in fishing and more interested in watersports, don't worry, Lake Texoma has you covered. Because of the large size of the lake and the many coves, you can find some untouched water that would be perfect for waterskiing. It's also great for any other water sport.
Lake Texoma has a multitude of on-water activities available. As much fun as it is to explore the lake on your own, you may also consider chartering options with guided tours. Some marinas offer wildlife-watching experiences, others offer sunset cruises, and some offer fishing charters to help you find the exact fish you're looking for.
With all this talk of powerboats, it's important to acknowledge that this lake is popular for sailing. The reason this lake is such a hotspot for sailing is because of the wind it receives and the overall size of the lake. Avid sailors enjoy exploring this lake when the conditions are good.
Lake Texoma is great for all kinds of boating. This is why it has earned the number-one ranking for lakes in Texas. I highly recommend visiting this lake if you're looking for a fabulous on-water vacation filled with activities and adventures.
Lake Travis
In the number two spot, we have Lake Travis. This lake is located just outside of Austin, Texas offering relief from the city environment for many people. It has many visitors every year because of its proximity to the capital of Texas.
With 271 miles of shoreline, you'll be able to explore for hours and maybe even days. If you want to explore the lake for a few days, houseboat rentals are offered at some marinas. You're also able to rent all kinds of boats through some of the marinas.
Many know this lake for its clear blue waters caused by the limestone bottom of the lake. The beautiful aesthetic draws many people to visit the lake and experience its beauty for themselves. With over 20 marinas on Lake Travis, renting a boat, docking it overnight, and fueling it up are all done easily.
Lake Travis draws large numbers of tourists because of all the activities and amenities the lake offers. To start, there are eight restaurants that are accessible by boat. No need to worry about where to eat when spending a day on the water. You can spend the day waterskiing, tubing, and cruising then end the evening with a bite from one of these on-water oases.
The lake is also a hotspot for bachelor and bachelorette parties because of how close it is to Austin. You can find the perfect boat, or boats to spend some time in Devil's Cove. You can even have your own captain to help keep everyone safe. It's not a bad spot to celebrate your bachelor or bachelorette party with your closest friends.
If you're looking to explore the lake differently, there are hiking trails all around the lake. There are also lakeside parks you can camp in if you're interested. Another fun activity you can do is zip lining which is great for those seeking a thrill. To say the least, you won't find yourself bored while on Lake Travis. There's something for everyone there.
Canyon Lake
Canyon Lake, or as some say, "where watersports are king" is a very popular lake in Texas. Based on its nickname, it's safe to assume this lake is perfect for all watersports. The lake has 80 miles of shoreline and an average depth of 43 feet. Plenty of room and depth for wake surfing, wakeboarding, water skiing, or tubing.
One very popular activity that falls into the realm of watersports is fishing. Canyon Lake has an abundance of Largemouth bass, Catfish, and White and Striped bass. If you're a fishing fan, this lake would be your ideal Texas honey hole.
For those visiting from out of town, there are tons of places to stay around the lake. There are cabins, lakefront houses, and campsites available for rent. Whether you want to spend some time in the wild or rather a luxurious house, Canyon Lake can accommodate you.
This lake is located between San Antonio and Austin. If you're in the area or looking for an escape, check out Canyon Lake. It has the perfect accommodations for a long weekend spent on the water.
Sam Rayburn Reservoir
Now, this lake is not lacking space with a whopping 750 miles of shoreline. Sam Rayburn is a perfect lake for any boater enthusiast. You'll find this lake to be ideal for watersports, fishing, cruising, or floating.
Do you love to fish for bass? You won't want to miss an opportunity to check out Sam Rayburn Reservoir. It's nationally ranked 6th in the nation for the best lakes in the United States for bass fishing. Most definitely a must-visit if you're a fishing enthusiast.
Fishing is not the only sport that people love on Sam Rayburn Reservoir. It is a water skier's paradise, some have claimed. There are so many coves and inlets, you can escape the chop caused by other boats and wind. You can enjoy your area away from other boaters.
There are more boat launches than marinas on this lake making it super easy to drop a boat in. What's nice about this is that you're less likely to get stuck in a long line at the boat launch.
For those less interested in floating on a boat on the lake, there are campgrounds and hiking trails all around the lake. You can explore the beautiful sights without the need for a boat at all. Everyone can find something they love about Sam Rayburn Reservoir.
Eagle Mountain Reservoir
This lake is located right outside of Fort Worth allowing many to escape the busy city life to enjoy some nature. The lake is well known for fishing and sailing; however, other types of boating are quite popular as well.
Eagle Mountain Reservoir has an abundance of White bass and White crappie. If you're looking to fish for either of those two species, you'll want to head over to this lake. You won't have too difficult of a time reeling in a fish or two out on Eagle Mountain Reservoir.
As for boating on the lake, it is a pontoon hotspot. People love to cruise around the lake as the landscape changes from one end to another. You'll find city lights on one end and a wildlife refuge on the other. It's a great lake to escape to enjoy some time with friends and family.
Around the lake, you will find several waterside restaurants and marinas. Be sure to check out some of these spots if you visit Eagle Mountain Reservoir. It's the perfect getaway if you are in the Fort Worth/Dallas area.
Possum Kingdom Lake
I know I said only five lakes, but I couldn't forget about this popular gem many know and love in Texas. It is known for its bright blue color and for Hell's gate. Hell's Gate is two massive cliffs that resemble gates on a cove in Possum Kingdom Lake.
Within the cove is possibly one of the largest party coves in the United States. People travel from all over to experience Hell's Gate. Many people float, socialize, and relax in this area of the lake. On the 4th of July, one of the biggest fireworks shows is put on here. If this sounds like something you'd enjoy, you may want to plan your next 4th of July here.
Now, Hell's Gate is not the only part of the lake. Possum Kingdom Lake is very large as it has over 300 miles of shoreline. There are plenty of places to explore and enjoy. The water is a bright, beautiful blue which enhances the beauty of the surrounding shoreline as well.
Possum Kingdom Lake is a very unique lake and special to those who know it. It may be worth a visit if it sounds at all interesting to you. You can take your own boat, or you can rent a boat there. There are a number of marinas around the lake that make grabbing lunch, fuel, or for some gear super easy. This might be your next vacation spot, who knows?
Visit These Texas Lakes
The lakes in Texas are known for their size, amenities, and fun experiences. You can't go wrong visiting any of the six lakes listed above, and keep in mind there are plenty of others worthy of a visit.
There is so much to do and see while visiting Texas, it's hard to pick just one thing. If you're able to get out on a boat, I highly recommend it. Adventures are waiting for everyone. It doesn't matter if you prefer fishing, cruising, or a watersport, these lakes have you covered.
The next trip you book may be to one of these phenomenal lakes. I hope you enjoy the beauty and culture you will find on any of these lakes if you do decide to visit.