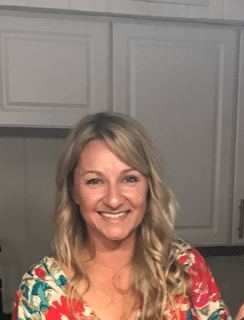 Boat Safety Gear: Top 10 Items
Whether you're new to boating or have been on the water your entire life, it goes without saying that safety should be at the forefront of every boat outing you take. Keeping your crew, other boaters around you, and yourself out of harm's way is the goal always.
Although recreational boating is all about relaxation, enjoying the water with those you love, and getting outdoors you have to be prepared if something goes wrong. If you haven't already, I recommend taking on a respect for the water around you.
Once you've got that, you will become more cautious and aware that you do not have the upper hand when it comes to water. According to the U.S. Coast Guard recreational boating statistics, in 2021 there were a reported 4,439 boat accidents of which 2,641 resulted in injury and 658 resulted in death.
If you think it can't happen to you, you're wrong. This is the side of boating that no one wants to think about, so let's get ahead of it and prepare accordingly. Doing so can save lives and there's nothing more important than that.
Here's a list of must-have safety gear to consider before taking off from the dock. Keep in mind that these items may vary depending on where you live. Some states have different laws when it comes to the water so make sure to learn what those are before using your recreational boat.
PFDs
Safety kit
Skier-down flag
Fire extinguisher
Noise making device
Emergency stop switch
Lights
First aid kit
Jump box
Stickers
1. Personal Flotation Devices
Personal flotation devices, or PFDs, are one of the most important safety items to have. The term PFD covers five different types of flotation devices and in most cases with recreational boating, you're required by law to have at least two types on board at all times.
From my experience, anywhere that I've ever boated has required enough wearable flotation devices, also known as a life jacket or life vest, on board for each passenger. There are different categories of lifejackets so make sure you know which type you need to buy.
Some things to keep in mind are that the lifejackets on board should properly fit the passenger they're meant for. For instance, if you've got a child on board, make sure to have a child-size life jacket as well.
The other type of PFD to consider is a throwable flotation device. Most recreational boats are required by law to have a throwable PFD in arm's reach at all times. These PFDs come in many different shapes and sizes, so it's important to make sure that the one you choose is USCG- approved.
2. Safety Kit
There are complete safety kits that are made for recreational boating. These kits can vary in what they offer but if you find a USCG-approved set, you should be in good shape. Depending on your local laws, you may or may not be required to have one of these on board at all times.
If you're required by law to have a safety kit on board, make sure it's USCG certified. These are some of the items you may find in a boat safety kit.
Flare - visible distress signal.
Multitool - this all-in-one tool includes a screwdriver, cutting edge, wrench, bottle opener, and more.
Whistle - noise-making device
Throw rope - a rope to throw to someone in distress
Distress flag - a visual distress signal
First aid kit


3. Skier-Down Flag
This is an item that I never knew existed until I boated on Coeur d'Alene in Idaho. Some states require you to have either a red or orange skier-down flag in the boat at all times. This flag should be at least 12x12 inches in size and is used whenever a towed person or associated equipment is down in the water.
Just as the name states, if you're towing someone behind your boat and they fall while in the water, you must wave the flag until they're back up and out of harm's way. The flag should not be visible while the boat is underway. This goes for any type of watersport, not just skiing.
This flag signals to other boats that there is someone in the water and that they should steer clear. Boaters nearby are required to stay 50 yards or more away from the down skier flag. PWCs and anchored boats are exempt from displaying a skier-down flag.
4. Fire extinguisher
Most recreational vessels are required to have a fire extinguisher on board. If your boat didn't come with one or you need to buy a new one because the original expired, make sure the label says Marine Type - USCG Approved.
There are different requirements surrounding fire extinguishers on boats so make sure to check out the USCG page that's dedicated to this topic to figure out if you comply. They will also go over things like expiration dates and proper placement within the boat.
5. Noise Making Device
Most recreational boats are required to carry an efficient sound-producing device on board. This can be in the form of a whistle or horn. Depending on the size of your boat and where you live, you may also be required to keep a bell on the boat as well.
Luckily, most boats old or new were produced with a horn built in already. As long as the horn is functioning, you should comply with the law.
6. Emergency Stop Switch
An emergency stop switch is similar to a noise-making device in the sense that they're both usually built into the boat when it's produced at the factory. Some older boats may not come with one, but most do.
This switch, also commonly referred to as a kill switch, will shut down the engine completely when flipped to the off position. There is usually a red lanyard attached to the switch and it's now the law that the captain must wear the lanyard on their person depending on the length of their recreational vessel.
That's because, if the driver is thrown from the helm, the switch will flip and the boat will shut down causing the propeller to stop spinning. This can save lives if a situation occurs where passengers and/or the captain are thrown from the boat.
7. Lights
For most boaters, night cruising is just as enjoyable as boating in the middle of the day. That's because the sun is down, there's usually a nice breeze on the water, and the sound of the waves can put you right to sleep.
That said, lights are critical to boating once the sun starts to set. The last thing you want is for the boat to be dark on the water. It's dangerous for you and other boaters around you. Luckily, most boats are built with navigation lights.
The three most important are the stern light and the two sidelights. The stern light can be found at the highest point of the boat, which for most means the top of the bimini. The sidelights are the red and green lights on the bow.
Whether you're underway or anchored at night, you must have your lights on. While underway, keep your stern and sidelights on. While anchored, keep at least your stern light on. This will help you stay visible to other boaters who are underway.
The sidelights also indicate which way you're heading to an oncoming vessel. They should use your red light as a signal to stop and your green as a signal to go. This is imperative to know if you plan on operating a boat after dark.
8. First Aid Kit
Keeping a first aid kit on board is not the law but it is sensible. Bonus points if you find one that's in a waterproof case. As I mentioned above, some boat safety kits will have a first aid kit included.
For those that don't, I recommend buying a first aid kit and leaving it on board at all times. I can't tell you how many band-aids I've gone through due to zebra mussels at the sandbar.
9. Jump Box
This is one I recommend from personal experience. There's nothing worse than getting stranded on the water after a full day of fun in the sun. We've all been there, you played the stereo all day without turning on the engine to charge the battery.
When you go to take off, boom, the boat battery is dead. Now being stranded on the sandbar on a normal day may not put you in danger, but it sure is a pain to deal with. If you keep a charged jump box on board, you'll never have to worry about a dead boat battery again.
10. Stickers
This last one might have you wondering how in the world a sticker can keep you safe. Well as a leading manufacturer in the pontoon industry, I'm here to tell you we take our stickers very seriously.
Now as a boat owner, all you are responsible for is your yearly registration and numbers that attach to the exterior of your boat. As boat builders, we are required to include stickers on the boat for all sorts of things.
Some of these stickers include things like the weight capacity of the boat or signals that create awareness of the dangers of the boat. For instance, with pontoon boats, there is a place near the engine where fumes tend to get trapped.
People of all ages must stay out of those areas soon after the engine shuts off. Let those fumes dissipate before swimming and do not swim in that area if the engine is running, regardless of if the propeller is turning.
It's things like this that the affixed stickers that come with most boats will warn you against. They're an important piece of the safety puzzle so don't ignore them and make sure to follow their directions.
Safe Boating is Smart Boating
Safety should always be your priority as a boater. Learning respect for the water and teaching your crew to do the same will play a part in safe boating. A great way to learn everything you need to know about boater safety is to take a course and get your boater's license.
You're never too old or too experienced to learn more about safe practices, local and state laws, and requirements for the water in your area. Taking a boater's education course will keep you in the know and updated on laws that may have changed over the years.

Safe boating is smart boating and when you play it safe, everyone has a better day on the water. For more information visit the USCG website for recreational boating.