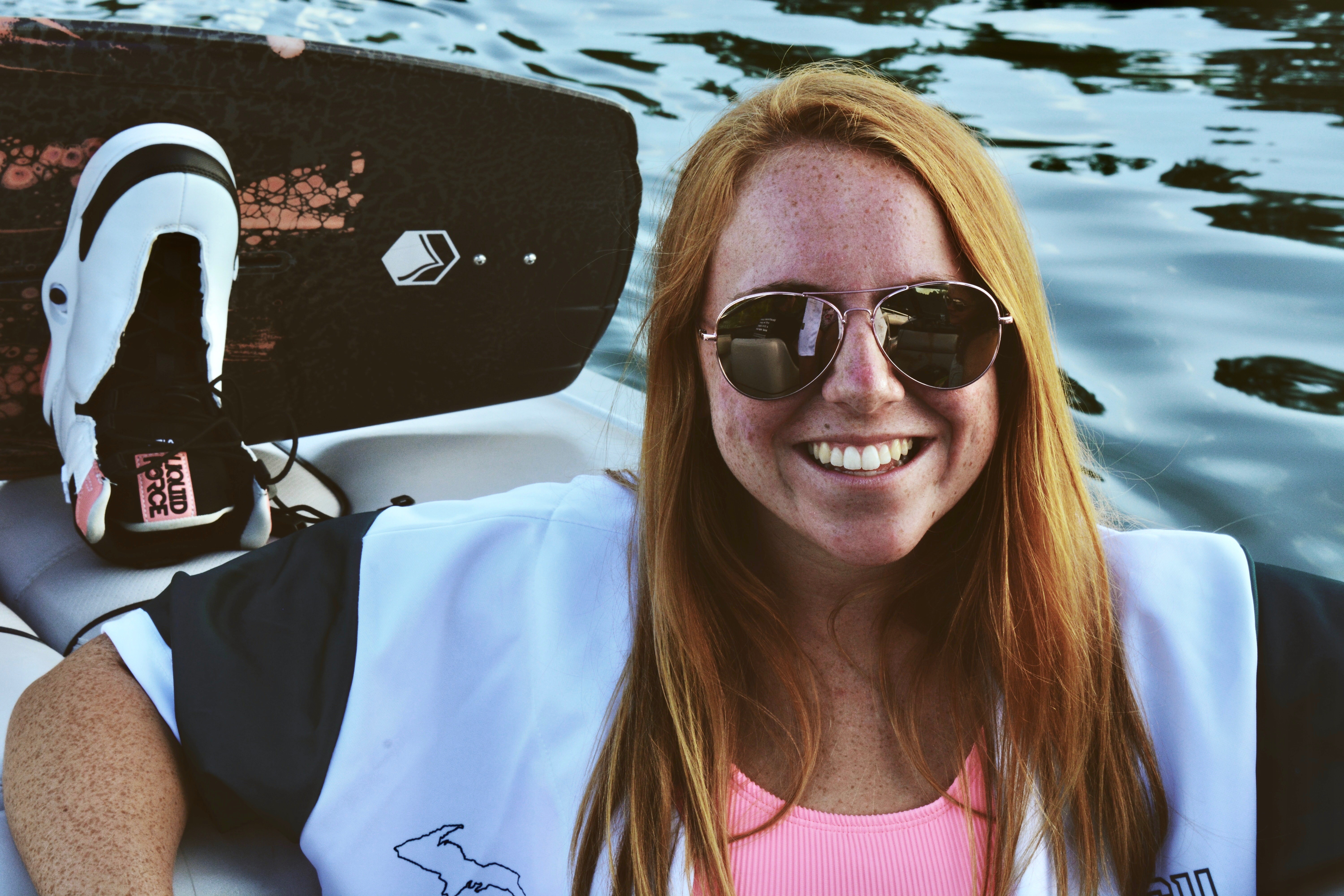 Best Pontoon Boat Hacks
As we all know, there are hacks for almost anything and everything you do in life. There are a million different cooking hacks, thousands of crafting hacks, and the list goes on. As a boater, I've learned a bunch of boating hacks that I plan to share with you.
These are things that make your life on the boat easier but are not required. You can pick and choose from this list to see what fits your lifestyle the best. Boating is a fun and relaxing way to enjoy warm weather during the summer months.
Though boating is fun and should be fairly easy to understand, certain tips can make time out on the water more enjoyable for everyone on board. I've compiled a list from my lifetime of boating and have also relied on other experts in the field here at Barletta.
The hacks are a little secret that many people may never even consider. Check them out to see what makes sense for you. And shhh, we don't need everyone to know all of our secrets.
Safety Hacks
First, we will go over safety hacks, these are not intended to take the place of legal rules and regulations. These are simply easier ways to practice safe boating. Boating is a fun hobby so let's keep it that way by playing it safe.
1. Safety Lanyard Bracelet
Not everyone has belt loops on their clothing while out on a boat. This makes it difficult to attach the safety lanyard to yourself. The driver of the boat must wear a safety lanyard whenever the boat is in motion.
For those who don't have a belt loop or anywhere to attach the safety lanyard, wrap it around your wrist like a bracelet. This makes it easy for those without any belt loops.
2. Fueling the Boat
Obviously, for this hack, you aren't actually on the boat yet. But, let me tell you the difference it makes to have a siphon rather than pouring straight from the gas cans. A siphon allows you to set the gas can down, so you don't have to physically pour it the entire time.
Using a siphon greatly reduces the chances of spilling gas. Spilling gas into the water is very hazardous and should be avoided. I recommend getting a gas siphon for this boating season and seeing how much easier it makes things.
3. Knife and Goggles
You might be wondering what these two items have to do with each other. I'll start by asking, have you ever had a rope get caught around your prop? If you've ever participated in any watersports, this has likely happened at least once. It can be a big problem, but if you're prepared, it's an easy fix.
Use the goggles to see the propeller underwater first as you may be able to untangle the rope with your hands. If the rope is too tangled on the prop, use the pocketknife to cut it off. This will get you out of a bad situation. And of course, turn the boat completely off before you enter the water.
4. Floating Keys
The last thing you want to do is drop your boat keys into the water and watch them sink to the bottom. That would leave you stranded without any way of turning your boat on. This is a situation you don't want to find yourself in and there's an easy fix to the problem.
Add a wine cork or a floating key chain to your keys to keep them from sinking. Things happen and you may accidentally drop your keys in the water but if you have one of these connected to your keys, you don't have to worry about losing them forever. It is a cheap thing to add to your boat to keep you out of a bad situation.
Tools on Board
You can never be too prepared for situations that could arise while out on the water. Having a tool kit on board at all times could be very helpful. Whether there's a loose screw somewhere or something bigger needs to be fixed, you can fix it on the water. I've also found that an Alan wrench set goes a long way.
Paddle to Shore
There are times when boat engines won't start for one reason or another. It could mean dead batteries or something wrong within the motor itself. Regardless, it can happen unexpectedly. That is why you should always have some kind of paddle on the boat.
You don't want to be stranded in the middle of the lake because of a dead motor. If you have a paddle, you will have a better chance of making it to shore safely rather than letting your boat float in. It's always a good idea to carry a paddle while on the water.
Convenience
Now, not every hack is going to improve safety when it comes to boating. Some just make your day on the water easier. Who knows, after this article, you may have some new ideas and ways to make your time out on the boat stress-free and relaxing.
1. No Table, No Problem
Not every pontoon boat comes with a table, so you have to improvise. If you own a Barletta with a stow-away table, you can skip this hack since you have one built-in. For those who don't, this is a great alternative.
I have found that hard-exterior coolers like the Yeti make the perfect table. You can set this cooler in the center of the boat towards the bow, so it acts as a table for those sitting in the bow chaise lounges. Not to mention that a cooler is always ideal for a boat, it just has two functions instead of one.
2. SPF Stays Put
If you're anything like me, I'm pretty sensitive to the sun so this is a lifesaver. I can't tell you the number of times I've had to turn the boat around to get sunscreen. That's when we decided it would be best to leave a couple of different kinds on the boat at all times.
Sunscreen is a necessity while on the water for hours because the rays become stronger when they reflect off of the water. Making sure there's a spot on your boat dedicated to sunscreen is so helpful. A great place for this is the glovebox or under one of the seats in a bin. Check out your boat and figure out what spot would make the most sense.
3. Boat Dog Necessities
I know there are many dogs out there that love spending time on the boat with their owners. However, your trip will be cut short if you don't bring a water bowl for them. They need water just like everyone else on board so make sure you have one with you.
Unless, of course, you own a Barletta. If you have a Barletta, you won't need to worry about bringing a dog bowl with you every trip since you have one built into the helm. It's all ready to go for your dog that loves the boat.
4. Customers Must Wear Shoes
Cheap flip-flops can be a lifesaver if you stash a few pairs away on the boat for the season. We keep two or three pairs that will fit most in our under-seat storage, and that's where they stay at all times.
You never know when someone will need to run inside to the bathroom, or you stop at a restaurant. Whatever the occasion, you don't want someone to be stuck on the boat because they don't have shoes with them.
5. They Call Me Squints
It is never a pleasant time on the water if you forget your sunglasses. With the bright sun beaming off the water, you'll have a difficult time seeing without any shades. Making sure your boat has a few extra cheap pairs of sunglasses will make someone's day a lot better.
These don't need to be anything special but stash a few pairs with those extra flip-flops and your guests will thank you. You can keep these in your glovebox, or you can put them in a bin under one of the seats.
6. Open the Gates
For those with a Barletta that comes with DoggieDockView doors, you don't need to worry about this. However, for everyone else, opening your gates can make parking your pontoon much easier.
It will give you a clear sight of the lift or dock. It will allow you to line the boat up in the center making it much easier than looking over the door. I do this when parking so that I can see when I'm close enough to the dock to shut down the engine.
7. Cleaning Made Easy
One of the items I make sure to keep on board when heading to the sandbar is a soft-bristle brush. I know what you're thinking, why would you need a brush at the sandbar? When you're standing in a few feet of water next to your pontoon, this is the perfect time to clean your toons.
You don't need anything but lake water and the brush to get some of the scum and algae off of the toons. The sandbar is the perfect spot to do this since the water is shallow and you can walk around the boat accessing every part of the toons.
8. Built-In Cooler
Pro-tip, turn your Live Well into a cooler. Now, not every pontoon has a Live Well on board. This feature is typically only found on fishing models. Although its main purpose is to house fish after you catch them, it also makes for a great cooler when you're not fishing.
It is insulated and has a drain, so it is pretty much a built-in cooler. This is especially useful if you don't often use your Live Well for fish.
9. Cabana Seating
If you own a Barletta, this hack is for you. The power Bimini allows you to put your Bimini into the cabana position. This means that it is not completely up and not completely down. This is great when some of the passengers want shade, but not the entire boat.
The only thing about the Bimini being in a cabana position is that you must be parked. The Bimini is not meant to be driven around with this positioning. Check out the photo below to see what this cabana position is.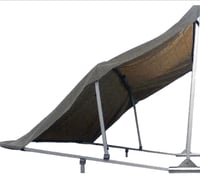 10. Cooler Stays Put
Soak down a beach towel and set your cooler on top to keep the cooler from sliding all over the boat. Placing a wet towel under the cooler will keep it in one place which is helpful in choppy water. Keeping the cooler in one spot is better and more comfortable for everyone on the boat while the boat is in motion.
11. Essential Oils Fight Pests
I don't know about you, but I hate spiders. Spiders love the water which means they love your boat. I'm always looking for non-toxic ways to keep these eight-legged friends away.
Peppermint essential oil works great to keep spiders out of the compartments under the seats and all over your boat. Just dab some cotton balls and leave them under your seats for the summer. Spiders and pests alike hate peppermint so this will deter most of them.
Another benefit of using peppermint essential oil rather than your typical spider-killing chemicals is that it is environmentally friendly. You don't have to worry about polluting the water when using essential oils.
Test Out These Hacks
It's time to put these hacks to the test. Pick and choose which makes sense for you and your boat and see how they make your time on the water more enjoyable. This will be a great way to improve your boating experience and enjoy the water.
There are many more hacks out there, but these are some that I've tried and approved. Figure out what works best for you and your boat and spend less time worrying and more time relaxing. Boating season is here so make the most out of it this year.