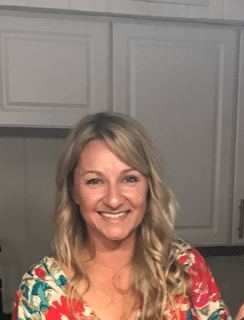 7 Expert Tips for Visiting a Boat Dealership (and Getting Your Way)
Are you in the market for a new or used boat and wondering where to start? You're in the research phase and have Googled "boat dealerships" or something of that nature, and now you're here.
Lucky for you, I've worked hand-in-hand with boat dealers as a member of the Barletta Boats team. I know what makes them tick and because of that, I want to arm you with the knowledge of working with a dealer to buy your next boat.
Contrary to popular opinion, visiting a boat dealership is not scary, painful, or full of pressure. If you know what to ask, what to look for, and where to start, you can have a great experience by visiting the showroom.
I want to shed some light on what the boat buying process should look like with your dealer. Let's take a look at these steps and talk through how to get the most out of your visit to the dealership.
Find the right dealership

Shopping the showroom

Discuss pricing

Dealer prep

Delivery process

What happens at the end of boat season

Service after the sale
1. Find the Right Dealership
This may seem like an obvious point to make, but it's the most important. Finding the right dealer will make all the difference in the buying process as well as after the sale service.
First, it is so important to buy where you boat. That means if you have a lake house three hours away from your permanent residence, try to find a dealer near the lake house where you will be using and parking the boat.
Keeping the boat near your dealer will be helpful when—NOT IF—but when you need service. The closer the dealer is to the boat, the quicker access they have to help fix whatever problem may arise so that you can get back on the water.
Dealers will be less inclined to service your boat, even if they carry the brand of boat you have if you did not purchase from them. They make their customers a priority, so buying where your boat is so important.
Most boat manufacturers will have a dealer finder tool on their website. Typically they require you to input your zip code and you will get a list of options surrounding your area. This is a great way to find a dealer if you already know what brand you want to explore further.
You also want to look for a reputable dealer. I recommend building a relationship with a dealer who has a good reputation through the sales process but also a good service reputation.
This will make all the difference in the world when you need support after the sale. I recommend meeting the service and parts team at the dealership you plan to buy from and get to know them too. Having a team of people behind you will make your boating experience so much more enjoyable.
2. Shopping the Showroom
One of the first steps you should take before entering a dealership is to vet out what your perfect day on the water looks like.
Are you looking for a big family cruiser? Are you a serious fisherman? Do you like to entertain on the water? Make a list of wants and needs to share with the dealer salesperson. This will be a great start to finding the right boat.
Once you've got that dialed in, it's good practice to call ahead and make an appointment to visit your dealer. This is true especially in the wintertime because most dealers won't have all models in a heated showroom, some may be outside or in storage.
If you want to see a certain model, call ahead a couple of days so that they have time to pull it into the showroom for you.
Another great way to start the conversation with your dealer is to present a list of questions. While you shop and research boats online, write down any questions and concerns that you have about the boats you're considering.
If you're armed with questions and educated on the boat types you're interested in, your dealer will know you're a serious shopper and can help guide you in the right direction.
Bringing the family along to choose their new boat is always welcomed. Just a reminder, small children can be distracting. Although they're welcome to join, you decide if it's necessary to include them in this part of the boating experience.
Remember to be open-minded through this process. You can learn so much from visiting your dealer's showroom and looking through options you may have not considered yet.
3. Discuss Pricing
This can be stressful for anyone looking to purchase a large item such as a boat. You can research online, prepare your questions, but you won't know the true end price until you have narrowed down exactly what you're going to buy.
Again, be open-minded here. There are so many options and different price points, you may be surprised by the amount of boat you get for the money you spend.
Reputable boat manufacturers will include more standard features with the boat and fewer options. This not only makes shopping easier on you, but it also helps keep costs down because you're getting more for your money and the end price is more transparent.
That said, you should know that the total cost of the boat goes beyond just the boat itself. The final price you pay will usually include, but is not limited to:
The boat

Dealer prep

Freight

Taxes

Boat trailer (if needed)

Boat accessories

Gear
It's important to ask your dealer about each of these items as they will factor into the end price you pay. Something else that could play a part in this is if you have a trade-in you're planning to include in the deal.
If you have a boat you're planning to trade in this sale, bring photos of the boat to your first meeting with the dealer. Be honest about its condition and be open-minded when discussing trade-in value.
If you're looking to finance the purchase, pre-approval isn't totally necessary. There are a few advantages to financing through your dealership.
You can go to your local credit union to get pre-approved but they may not be the best at boat financing. You can get pigeonholed into car financing which isn't always the best option for this type of purchase. Recreational financing does offer different options when it comes to the length of time on the loan.
What it comes down to is how important is financing to you? If you're looking for a long-term, spread-out payment, talk with your dealer on recreational loans, they might just offer the best solution.
Extra amenities such as a boat trailer, boat accessories, and gear may be added to the final cost of the boat so ask your dealer if they are willing to work that out for you.
4. Dealer Prep
Dealer preparations can be extensive depending on how you ordered the boat and the dealer's policy to make the boat water-ready.
Dealer prep can include but is not limited to:
Unloading the boat from the transport trailer

Engine hang

Adding a propeller

Batteries

Oil change

Gas tank fill

Cleaning
Unloading the boat from the transport trailer can be tedious work. This is the trailer the boat was sent on from the factory. This is usually a two-person job and can take hours.
Depending on the brand you ordered or how you ordered the boat, the engine may not come hung on the boat, it may be delivered separately. The service required for hanging an engine will take multiple hours and sometimes multiple people.
The same goes for including a propeller. Depending on where you boat, you may need a different prop than the boat includes. Props can run as high as $700 plus depending on what type your boat needs. This will also take service hours and will incur a new propeller charge.
Batteries are not typically shipped with a boat because of their short shelf life. Some boats require multiple batteries and depending on the brand, they may require high-end batteries.
Other dealer prep items include filling the gas tank, performing an oil change, and cleaning the boat. Each of these items does cost money to fulfill, so be mindful when you see the dealer prep charges.
There's a lot that goes into making a boat water ready. I've listed the basic items but there can be more added to this list depending on the make and model you buy. Talk to your dealer about their dealer prep list so you're aware before the sales transaction takes place.
5. Delivery Process
Once the boat is prepped and ready for you to take possession of, delivery will depend on a few different things. Discuss the delivery process with your dealer and make sure it aligns with your needs.
You should know if you plan to tow, launch, pull, and store the boat yourself. If so, will the boat fit into your storage facility? Will you need a boat trailer?
If you need the dealer to handle all of the above, you will need to make sure they offer these services. Most dealers will handle pulling, launching, and storing the boat so be sure to discuss this as it relates to pricing before you finalize the sale.
If you plan to tow the boat yourself or not, do you want dockside delivery? If so, do you have a lift at the dock that the dealer should put the boat onto when they arrive?
Will you buy new ropes for the boat if they are supposed to tie it up to your dock? Every detail counts, so make sure you bring these questions up with your dealer.
During the delivery process, I recommend asking your dealer for a demo of the boat. Whether it's in the parking lot at the dealership or out on the water, ask the dealer to walk you through the entire boat as you would use it.
Depending on the boat you buy and the type of engine it has, you should ask your dealer about the break-in period as well. Some engine manufacturers require service after the first so many hours.
Barletta VP of Sales Jeff Haradine demonstrates this type of walkthrough in a video. It may be worth watching to put a list of questions together for the walkthrough of your new boat.
Complete Boat Walk Through Upon Delivery
Everything You Need to Know Once You Take Ownership
Along with a walkthrough of the boat, ask the dealer to demo the boat trailer if you buy one. From start to finish, you should leave the dealership knowing exactly how to use your boat and your boat trailer.
6. Buying a Boat Trailer
Buying a boat trailer will depend on what brand of boat you buy and what your towing circumstances are.
Most boat manufacturers do not include a trailer with the boat when it's built. This is important to be aware of ahead of time because a trailer can be a large added expense.
First, determine if you need a trailer. This may be the case if you plan on towing the boat to different bodies of water, or if you don't live on water and have to travel to a nearby lake.
You may also need a trailer if you plan to pull, launch, and store the boat yourself. If you plan on handling this, discuss what the end-of-season service will require so that you're aware of what you will have to do with the boat once you pull it out of the water.
Your dealer will be the best resource for helping you figure out what type and size of boat trailer you will need to buy. In most cases, the dealer will order it for you and include it with the sale of the boat.
Knowing all of these decisions will make your dealer visit smooth sailing. They will also help you understand the total cost of your new boat before the transaction is final.
7. End of the Season
This is usually an afterthought when the excitement of buying a new boat kicks in. No one wants to think of boat season coming to an end, but the better prepared you are, the easier it will be.
You should always winterize your boat when pulling it out at the end of the season. It doesn't matter if you live in Arizona or South Dakota, the boat will require service.
Depending on the type of boat you buy, you also need to discuss summer service. Some boats require light maintenance before they're launched again for the season.
Discuss all service needs and pricing upfront so you're not surprised when the bill shows up. This is also when you would discuss the possibility of them towing and storing the boat for you.
If you're storing it yourself, measure your storage facility and compare it to the total height of the boat sitting on the trailer. Yours truly, lifelong boater, and Barletta Boats team member, made this mistake with the last boat I purchased.
But the boat was so tall and pretty I was distracted and didn't realize it would not fit into our short storage unit. My bad!
All of these recommendations are a huge part of why it's important to buy where you boat. The dealer should be close by for service needs such as winterizing, problems that arise, and dockside assistance.
Another hot tip about the end of boat season is the potential to upgrade at a discount. Keep your eye out for dealer inventory leftovers August-September. But remember, you're picking from what's left on the lot so they may not have exactly what you're looking for.
What's Next?
I hope this has given you some insight into the boat dealership shopping experience. It doesn't have to be full of pressure and quick decisions.
Most dealers are looking for customers they can build a lifelong relationship with. They are just as interested in your happiness with the boat you choose and the buying experience as you are.
Haradine says, "have fun buying a boat, you've worked hard and have done something right to be able to buy a boat, enjoy the process."
If you're ready to jump in with both feet, find a local dealer here: