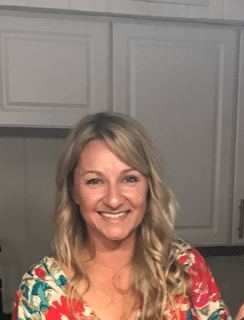 Tritoon vs Pontoon Boats: Which is Right for Me?
You've made your mind up that you're going to buy a pontoon boat. This family-friendly, multifunctional boat is going to bring everyone together to enjoy life on the water.
You have looked at different brands, figured out your budget, and are settling in on the details. You may already know every single option you want down to the exterior colors, but one thing is still posing a question, two toons or three?
You may have noticed that the triple toon, sometimes referred to as a tritoon, has become increasingly popular in the last 10-15 years, but why? Is adding an extra toon worth the money and space?
When shopping for a pontoon, this is one of the biggest decisions you will make. It's important to know the difference between a pontoon that has two toons versus three toons.
I've explained the differences in these two options below. This should give you clarity on which option will best suit your needs before you buy.
Pontoon with Two Tubes
Since the beginning, pontoons have traditionally been built on two tubes, referred to as toons. Sometimes referred to as a bitoon, this is the standard build and how you can expect it to come from the factory.
Advantages
Pontoon boats have evolved over time, and with that, the conversation around toons has also changed. Do you go with the standard bi-toon or do you need to upgrade? Here are some facts that may help you decide.
One of the main advantages of a bitoon is cost. Because most pontoons are built standard with only two tubes, this isn't an additional feature that you will pay extra for. This is a budget-friendly way to build your perfect pontoon boat.
If you boat on a small body of water that stays calm most of the time, a bitoon will be plenty of boat for you. There is no need for anything more than two toons while boating on smooth, small bodies of water.
Two toons are also more conducive if the body of water where you boat is shallow. There's less boat in the water which will help keep the boat from bottoming out in shallow spots.
In the same sense, if you're planning on a smaller horsepower engine, a bitoon is a great match. Once you start shopping for higher horsepower, a triple tube is usually a forced option.
A bi-toon will be the lighter option to go with. This is helpful when choosing a trailer, a tow vehicle, and a boat lift. You have two choices when it comes to trailers.
If you're towing the boat short distances, you can go with a scissor lift trailer. If you're towing the boat more than 10-15 miles, I do recommend a trailer with bunks for the hull.
Disadvantages
There are a few elements of a pontoon with two toons that could hinder your on-water experience. In order to meet your expectations, you should know the facts behind only having two toons.
If you plan on boating on big water with lots of chop, two toons will not be enough. Two toons do not cut through rough water as well as three toons. You will also be limited on horsepower.
A bitoon will not perform nearly as well with a larger engine than a pontoon with three toons. If you're boating on big water, many times a larger engine is necessary.
Because two toons generally mean less horsepower, the boat will also not handle as smoothly as it would with three. Two toons offer less stability in the water, so when docking, you will have less control. This is a big deal if you dock in choppy water.
Two toons offer less buoyancy which in turn, gives you less person capacity on the boat. In the same regard, the boat will have a smaller fuel tank and less in-floor storage.
With all that said, remember a bi-toon has its place. If you're boating on small, smooth water with a smaller engine and fewer people, this is a budget-friendly option.
Pontoon with Three Tubes
The traditional style pontoon boat has always been built standard with two tubes, or toons. As manufacturers continue to innovate, however, there's been a shift towards performance pontoons.
Performance pontoons are stronger and faster than older boats, that said, the popularity of three toons instead of two has grown immensely. Sometimes referred to as a tritoon or triple tube, this option is worth consideration. Let's look at the pros and cons of a triple tube pontoon boat.
Advantages
As pontoons evolve, there are many advantages to having three toons (aka triple tube) pontoon boat. If you're boating on big water that can become rough, you will find that the extra toon, and the higher horsepower that comes with it, makes a huge difference in stabilizing the boat.
Having three toons cut through water will create a smoother ride. Tritoons handle big waves much better than bitoons both at rest and underway.
Not only will you have a smoother ride, but the third toon will also give you greater engine capacity. The sky's the limit when shopping for a high horsepower engine. Both great attributes for big water.
With a larger engine, you will be able to accommodate more activities such as watersports. You will also get more high tech options for steering and throttle choices.
When it comes to speed, tritoons are the way to go. You will also find that you must have three toons in order to have dual engines.
The bigger the engine, the quicker the boat will get onto plane. This is a big factor in achieving a smooth ride. Three toons also make it easier to maneuver when parking at the dock. The added weight will help deflect wind and currents making the boat more manageable.
An extra toon means more buoyancy which will give you a greater person capacity and a large fuel tank. Along the same lines, a third toon offers more in-floor storage with a center-toon ski locker which is typically long enough to house auger anchors or water skis.
Having a third toon, in some cases, will open you up to more high-end features. Some manufacturers will offer arches or towers on triple tubes only.
Disadvantages
Although there is an upside to having three toons instead of two, there are a few things you might want to consider as it may not be the best option for you. Here are a few disadvantages to triple tubes.
Cost is one of the main consideration points when looking at adding a third toon. The price is higher than a bitoon by $5-$10K depending on the length of the boat and features added such as lifting strakes.
With regards to cost, high horsepower engines do go hand in hand with triple tubes. That said, If you're planning on keeping the boat budget-friendly, this may not be the best choice.
Having a third toon does add weight to the boat which may be detrimental if your tow vehicle cannot accommodate. You should also consider this added weight if you plan on parking the boat in a lift or trailering it down the road.
An important thing to know when shopping manufacturers is what kind of third toon they add to the boat. To save on cost, some will add what's called a "pony log". This type of toon is ¾ the size of a normal toon.
Because the toon is shorter, it starts at the bow but doesn't stretch the entire length of the boat. This means you're not getting a full running surface all the way back to the engine which in turn, creates more dirty water for the prop.
Dirty water refers to water that has not been cut through and smoothed over enough which creates spray internally and externally. Over time, this can create enough turbulence for the prop which could result in damage.
How to Choose
With such stark differences and uses, you should have a good idea of which option is best for you. If you're boating on small, smooth water, a bitoon is more than enough.
For big, rough water with a large engine, I do recommend exploring a triple tube, or tritoon, boat. Nearly every manufacturer will offer this option in each class they build.
Adding a third toon aftermarket is possible but it's so time-intensive and cost-prohibitive, that it's better to have the boat built that way initially.
A great way to start learning if you need two or three toons is by test driving both types of pontoons. This is a great way to know what the ride is like and what other features you have available to you depending on which you choose.
Cost might be a factor, but if you ride a triple tube, the price might be worth the difference. Without knowing the physical differences in performance, making a decision based solely on cost, will not be the best idea for true satisfaction.