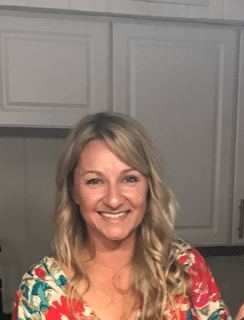 12 Awesome Destinations to Take Your Pontoon Boat in the U.S.
Owning a pontoon boat comes with a lot of perks. One of them is that you are free to explore just about any body of water. From freshwater to saltwater, today's performance pontoon boats can be used in all different types of locations.
If you live on or near the water, you might know exactly where your favorite pontoon-friendly spot is. If you plan to travel with your pontoon boat, you might be wondering what destinations are going to be worth your while.
With so many bodies of water around the country, how do you choose? Take Michigan for example, with approximately 11,000 inland lakes one might be hard-pressed to know which lake is worth the travel time and effort.
I've consulted with our very own pontoon boating experts, the Barletta sales team. After traveling all over the country and cruising on different bodies of water, they've picked these destinations as some of the must-see pontoon boat spots. Don't get me wrong, there are hundreds if not thousands of pontoon-worthy places to boat, but these are some of the stand-out areas.
Crab Island, FL

Disappearing Island, FL

Lake Keowee, SC

Hell's Gate, TX

Lake Travis, TX

Lake Tahoe, CA/NV

Lake of the Ozarks, MO

Torch Lake, MI

Lake Havasu, AZ

Lake Cumberland, KY

Lake Minnetonka, MN

San Juan Islands, WA

1. Crab Island, Florida
Don't be fooled by the name, Crab Island is not really an island at all. It's an underwater sandbar located at the southern entrance of Choctawhatchee Bay on the north side of Destin Bridge in Destin, Florida.
The underwater sandbar, once an above water island, ranges between 1-4 feet deep and makes a great home for those wanting to drop anchor for the day. From floating restaurants to inflatable slides, Crab Island is the perfect party destination for pontoon boat lovers.
2. Disappearing Island, Florida
This patch of sand appears during low tide and can be found at the inlet where Ponce Inlet and New Smyrna meet off the eastern coast of Florida. When Disappearing Island emerges, the party begins.
Perfect for boats of all sizes, the island makes it easy to beach a pontoon boat and chill all day. Bring your best pontoon boat accessories such as a grill and an iced down cooler and you're all set!

3. Lake Keowee, South Carolina
Known for its picturesque setting, Lake Keowee is located in Upstate South Carolina and was built as an energy source for the local power provider as well as for recreational use. The beautiful landscape and clean deep blue water makes for a beautiful boat ride in the Palmetto state.
If you're looking for four mild seasons, a beautiful setting, and a scenic pontoon boat cruise, Lake Keowee is a top choice.
4. Hells Gate, Texas
Don't let the name scare you, there's nothing hellish about this pontoon parking spot. Hells Gate, located on Possum Kingdom Lake, gets its name from two huge cliffs that come together to create a "gate" structure that leads into the cove.
This cove fills up through the summer months with partiers from all over Texas. Home to one of the most extravagant fireworks shows around, boaters pile in early on the 4th of July to get the perfect viewing spot. If this doesn't scream pontoon boat paradise, I don't know what does.
5. Lake Travis, Texas
This monstrous lake is known as the "Crown Jewel" of Texas. With over 271 miles of shoreline, Lake Travis has something for every type of boater. A favorite party spot for big group outings, pontoons are plentiful on this body of water.
The options are endless as the lake is home to restaurants, guided boat tours, outdoor activities, and much more. This lake is so huge that you can party on one end or just cruise and relax on the other.
6. Lake Tahoe, California/Nevada
Voted "America's Best Lake" by USA Today, this spot is more than just a pretty body of water. Known for the incredible, one of a kind views, Lake Tahoe is home to a multitude of wildlife, differing landscapes, and outdoor activities suited for the outdoorsy type.
The area is so versatile, you could say it's the pontoon boat of lakes. From cruising the shoreline, to hiking trails, to snow skiing, this is the perfect place for a family to bond over the great outdoors. With nearly 2.7 million visitors a year, this is the ultimate boat vacation.

7. Lake of the Ozarks, Missouri
Located in the heart of Missouri, Lake of the Ozarks is massive with over 1,100 miles of shoreline. The perfect pontoon getaway, Lake of the Ozarks offers multiple public beaches which are great parking spots for long days on the boat.
You will also find that this giant body of water is great for a plethora of pontoon-friendly activities such as fishing, cruising, and watersports. And don't forget what's beyond the shoreline. The area surrounding this lake is packed with recreational activities, restaurants, and lodging.
8. Torch Lake, Michigan
Known for the stunning colors of the water, Torch Lake is sometimes referred to as a piece of the Carribean in the midwest. Tucked away in northern Michigan this huge lake is home to incredible scenery, a huge sandbar, and ample space for water activities.
If you're into camping, this lake offers multiple campsites with incredible lake views. This is a great option if you want to pitch a tent and park your pontoon boat.
9. Lake Havasu, Arizona
An oasis in western Arizona, Lake Havasu is full of tucked away coves and sandy spots perfect for outings on the pontoon. Boat to lunch, cast a line, or explore the upper Colorado river all from this body of water. Touting 300 days of sunshine, boating never stops!
Between boat rentals, houseboats, and public launches, pontoon lovers have tons of options to get on Lake Havasu and connect with family and friends.
10. Lake Cumberland, Kentucky
Known as the houseboat capital of the world, Lake Cumberland is a great place for pontoon boaters to cruise and relax. The fishing is also well known as this lake holds state records for brown and rainbow trout as well as walleye. The Cumberland River also has some of the best fly fishing in the nation.
This huge, serene lake is a great place to drop the pontoon boat and cruise the shoreline. Whether you're looking for relaxation or you want to raft up and start a party, this lake has it all.
11. Lake Minnetonka, Minnesota
From festivals to fireworks, Lake Minnetonka is the ultimate lake-life experience. Located just west of Minneapolis, this lake offers calm waters and family fun throughout the entire summer.
Lake Minnetonka means "Big Waters" in Native Dakota and it rings true to its name, with 110 miles of shoreline, there's a lot to see while lounging on the pontoon boat.
12. San Juan Islands, Washington
Yearning for those island vibes but looking to stay stateside? The San Juan Islands are where it's at. Located north of Seattle, there are 172 islands ready for you to explore by pontoon boat.
Among the 172 bodies of land, there are 3 main islands that are home to restaurants, lodging, and shops. With a mild climate year-round, this hidden gem is a must see.
Pontoon Road Trip
If you're looking to take the family on a road trip and you own or are interested in a pontoon boat, this list is sure to please. Whether you plan to pull your own pontoon boat with you or you are in need of a rental, every location on this list is conducive to your needs.
Pontoon boat rentals are plentiful in these areas, so be sure to make plans ahead of hitting the road so your boat is ready and waiting when you arrive. In peak season, rentals are a hot commodity so be sure to secure your boat as soon as you can.
If you're bringing your own pontoon boat, make sure to map out public access points. Each body of water listed has public launches that make it easy to drop your boat for the day.
Traveling to boat can be the ultimate family getaway. There are so many pontoon-friendly places to travel in the U.S. even beyond this list, I recommend hitting the road and checking them out!