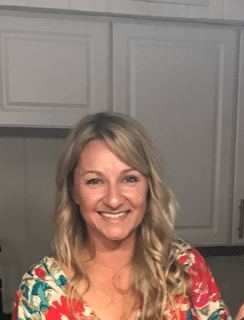 The Best Boat for Families (According to the Experts)
If you've got kids at home, you may have searched the internet for the most family-friendly vehicle. If so, you've read articles about minivans, SUVs, or even the original family-mobile, the station wagon.
Whichever you landed on most likely has ample space for car seats and diaper bags and toys. The seats are comfortable enough for those long car ride naps. I would even venture to say that you've got cup holders in every corner of the van.
All of these features make your life easier as a parent because ultimately, your children are comfortable and safe. So can the same be said for a boat? Can you find all the same creature comforts while enjoying the water with your family?
The answer is yes, with the right type of boat, you can be just as comfortable on the water as you are on the road with kiddos in tow. There are plenty of boats on the market that would work just fine for your family.
Safety and comfort are at the forefront of most recreational vessels no matter what shape, length, or speed. There is one, in particular, however, that ranks above the rest as the most family-friendly boat.
The pontoon has evolved over the last twenty-plus years into the "SUV" of boats. From double-deckers to fiberglass, you can find a pontoon boat that fits anyone's style while still being the most comfortable boat on the water.
I'm going to break down why these boats are the ultimate family vessels and why it would be a good idea to take a second look at the old float boats of yesterday if you've got a house full of kids.
1. Space for Everyone
There's no doubt that with kiddos on board, you will need extra room to sprawl out. Between water toys and snack packs, the layout of a pontoon boat offers ample space to fit everything and everyone.
The furniture on board sits on top of a flat deck that spans the entire width and length of the boat. This type of floor creates walkaround space which comes in handy with little ones running around.
From the floor up, there's enough seating space for everyone to have a spot. The furniture also spans the entire length of the boat and is set up in a way that multiple adults and/or children can make themselves comfortable.
In all, a pontoon boat is extra spacious compared to a V hull or flat bottom boat. Once you find the right length and person capacity, your entire family will fit comfortably on board.
2. Couches and Lounges and Tabletops, Oh My!
Comfort doesn't stop with all the extra space onboard, you will also find that the furniture found on pontoon boats is made for lounging. If catching rays while your little one takes an afternoon nap is your thing, you've found the right boat.
Depending on the model you choose, most pontoon boats offer some type of lounge whether it's for one singular person or multiple people at once. Take this Barletta Ultra-Lounge (image below) for example, it holds multiple people in any direction you choose.
This type of lounge also turns into a daybed which is great for those long days at the sandbar when a nap is in order. Whether it's a bow lounge for one or a rear lounge for three, grab a couple of boat pillows and your entire family can rest comfortably aboard a pontoon boat.
3. Storage Galore
Who doesn't need a little extra storage on board their boat? Once you stock each compartment with the necessities such as life jackets and dock lines, you may find yourself wishing you had more storage on board.
Take it from me, our gear takes up a lot of space aboard our Barletta 25UC. After we fill the center toon storage with flotation devices and sand anchors, I turn to the storage under each seat for things such as the first aid kit and extra fenders.
Luckily, on a pontoon, there is storage tucked in every corner of the boat. Each seat flips open with storage underneath which is usually large enough for bulky items such as snorkel gear or the kids' arm floaties.
Depending on the floorplan, there can be storage in places you didn't expect. My Barletta has a stow-away table with storage behind it, utilizing the space under the bow lounge in multiple different ways. You will also find that the helm has multiple compartments sometimes, including a lockable glove box depending on the brand.
With the way a pontoon boat is laid out, there are lots of opportunities for storage spaces on board. If you plan to stop by a dealership, and you find a brand that suits you best, bring along a few of the items that you'll have in tow when boating. Make sure they fit in the storage compartments ahead of buying the boat, this will come in handy once you hit the water.
4.

Easy to Clean

Pontoons have always been considered easy when it comes to maintenance. The outboard motors require minimal upkeep and the interior and exteriors are a breeze to clean. This is something that all parents can agree is a plus when buying a high ticket item such as a boat.

As a parent, how many french fries have you collected from the floorboards of your car? And how many different flavors of juice are forever embedded into the carpet? This is exactly why a pontoon boat is kid-friendly.

The flooring has always been made to stand up to the elements. In today's performance pontoon boats, this is especially true. Most manufacturers use a weave-like material that is stain and mold-resistant.

This is the type of material that is on my pontoon boat and in order to clean it, we just take a soft broom and some mild soap and water and it cleans up easily. This is great for goldfish crumbs and grape jelly spills that may find their way onto the boat.

The vinyl on the furniture is also made to withstand nature's elements and therefore, will hold up to just about anything your little ones will do. Again, mild soap and water work wonders to clean off most stains and dirt.

If you're looking for a boat that's easy to maintain even with kiddos running wild, a pontoon boat is for you. Cleaning the interior will be much easier than pulling silly putty out of the seatbelt of your vehicle.
5. Wide Range of Floorplans
Within the entire pontoon boat industry, there is no shortage of floorplan types. You'll find lengths ranging from 18'-25' on average. Within those lengths, there are different seating configurations of all sorts.
The floorplan dictates what type of pontoon boat it is. Take the Ultra-Entertainer for example. This floorplan is laid out with a bar-height table and barstools along with a rear lounge and two lounges in the bow.
Great for entertaining those of all ages, this model in particular works well with young children who plan to eat lunch in between swims. It's floorplans like this that are versatile enough to suit nearly anyone's needs.
Whether you need a snack, a nap, or some mommy alone time, pontoon boats cover all the bases in the floorplans offered.
Family-Approved
Among all the family-friendly options, pontoon boats have also come a long way in looks and performance. Not only will the kids enjoy jumping off the extended aft deck or sneaking in an afternoon nap on the rear lounge, but mom and dad will both be pleased with the engine offerings and sharp eye appeal.
Pontoon boats offer something for every age as they continue to evolve as the most family-friendly "SUVs" on water. Find your next staycation and build your virtual Barletta online.