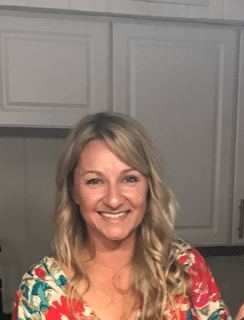 Pontoon Boat Trailers: The Ultimate Buyer's Guide
You're planning on buying a new pontoon boat, and you're starting to make a list of accessories you will need in order to get on the water.
You've decided on your onboard accessories like life jackets, safety items, and matching pillows. Next, you are trying to decide on how you will move the boat.
How will you get it into storage? Where will you store it? Do you have the means to tow the boat? This leads you to a big decision: to buy a pontoon boat trailer or not.
From my experience as a long-time pontoon boat owner, I know how quickly these items add up. The struggle is real when you are trying to figure out what is worth the extra cash and what you can live without.
If you are on the fence about buying a trailer for your pontoon boat, I've given you the rundown of what you need to know. This should help you decide if you need to invest in a trailer or not.
We're going to dissect these eight factors to buying a pontoon boat trailer:
Where to buy

Types of trailers

Sizing

Prices

Upgrades

Tips

Brakes

Saltwater options
1. Where to Buy
Pontoon boat trailers are generally not built and sold by pontoon boat manufacturers. This is important because you should not expect a trailer to come with the boat when it's built.
There are a few reasons for this, the main being that there are a lot of pontoon boat owners that boat in an area where the dealer handles all towing and launching.
There are also barriers when trying to store a trailer. If you live in a neighborhood that will not allow you to park a trailer outside of your home, you may run into issues when looking for storage.
That said, there is a large percentage of owners who do not want to purchase a pontoon boat trailer. So, manufacturers do not include them with the build because it's just added cost that's unnecessary to some.
With that said, you can purchase a trailer for your pontoon boat from your dealer. Depending on the dealer, some will include it with the sale of the boat.
Some dealers will even go as far as including the cost of the trailer with the end price of the boat so that it can be included in financing.
If you live in a "non-trailerable area," dealers are less inclined to include a trailer with the sale of the boat. That's because the dealer is equipped to tow, launch, and store the boat for you.
If you buy the pontoon boat and decide later that you do want a trailer, I recommend going back to your dealer to discuss options. They will be the best source to purchase a trailer that fits your boat.
Your dealer will have information on what type and size of trailer you need. Some boat manufacturers will also offer trailer and lift guides to help you find the right fit.
2. Two Types of Pontoon Trailers
There are two different types of pontoon trailers to consider based on the type of pontoon you have. I'm going to break down scissor trailers and bunk-style trailers.
Scissor-Style Trailers
Scissor-style trailers are constructed with a center lift mechanism that sits between the tubes of the boat. The lift is attached to a winch that lowers and raises the entire boat.
The way the boat sits on this lift is similar to a seesaw, so the toons are hanging without support and have the ability to teeter back and forth, side to side.
The style of this trailer makes it a bit dangerous for long-distance tows or high speeds. You must take extra care when towing with a scissor trailer because sharp corners could result in the boat rolling off and hitting the pavement.
It is conducive to shallow water lakes because the lift itself drops down and lets the pontoon float off. Other trailer styles do not lower for easy on and offloading.
Its most popular use is in boatyards, where dealers move multiple boats a day. That's because this style of trailer is universal and can be used on many different size pontoon boats. Whether the pontoon has two or three tubes dictates how wide the trailer is set.
A scissor trailer is not recommended for heavy floorplans or those who plan on towing the boat far distances.
I only recommend this trailer if you store the boat near the boat ramp and have experience towing large items.
Bunk-Style Trailers
A bunk-style trailer has bunks that cradle each toon in place. The toons nestle down into the bunks and are less susceptible to teetering and movement while towing down the road. This type of trailer is a safer option for long distances and higher towing speeds.
They are recommended for all pontoon owners that plan on trailering the boat more than 10-15 miles down the road. If you travel with your boat, this is the trailer to have.
This style can be built for pontoons with two or three tubes. Most trailer manufacturers also offer tritoon kits and extended tritoon kits that allow you to retrofit a two-tube bunk-style into a three-tube bunk-style after it's built.
A bunk-style trailer can be used for multiple different pontoon boats if it has the correct number of bunks and is long and wide enough.
It's a better option for heavier boats with large engines.
3. What Size Do You Need
If you plan to purchase the trailer right along with the purchase of the pontoon boat, your dealer will take care of sizing so that you can safely tow the boat. That said, here's what to consider when taking sizing into account.
The carrying capacity of the trailer is one of the most important pieces of information to know. Each trailer is weighed when it's produced, and you should be able to find this number on the VIN tag.
The carrying capacity refers to how much weight the trailer can hold. You will need to add up the dry weight of the boat + the engine weight + a full tank of gas (6.5LB/gal) in order to find the total amount of weight that will be on your trailer.
How to Determine the Carrying Capacity of a Trailer
I consulted with Geoff Chamness at EZ Loader to get more info on sizing, here's what he had to say:
All trailers have the GVWR (boat and trailer weight combined) on the VIN tag. The GVWR is the maximum weight the trailer is designed for as a package weight, which includes the trailer weight.
Most manufactures include the carrying capacity of the trailer on the VIN tag as well, but not all. The maximum carrying capacity is the GVWR minus the trailer weight. This is a very important key that a buyer needs to be aware of when purchasing the proper trailer.
Depending on the size and weight of your pontoon boat, you may also need more than a single axle trailer. You can upgrade to a double or even triple axle trailer if necessary. Depending on which state or province you reside in, you may have to upgrade to a second or third axle by law.
It's critical that you know what your state law requires before you invest in a trailer. Your dealer should be able to help you understand how the law does or does not affect your purchase. If not, make sure to do your research.
Other things to consider before a purchase are how your tow vehicle will handle the trailer and pontoon combo. Consider your vehicle's GVWR and maximum tongue weight. It's critical that you do not exceed the tow capacity of your vehicle. Consult with your vehicle manufacturers if you're unsure of this information.
The tongue weight should be between 7-12% of the trailer's GVWR. If you exceed your tongue weight, it can be dangerous and lead to fishtailing while towing the boat. There are some trailers that make adjustable axles, which are great in order to distribute the weight off the tongue and adjust as needed.
4. Price Ranges
When looking to purchase a pontoon boat trailer, first decide if you will need to tow the boat on your own. Then, weigh out pricing options between purchasing your own trailer and having your dealer pull, launch, and store the boat.
This is ballpark pricing for scissor trailers and bunk-style trailers. Keep in mind there are numerous features you can add to both trailers that will affect the price.
From base models to the most tricked-out scissor trailer, you will find pricing anywhere from $3K-$7K. This will vary geographically and is subject to change if you add on upgrades.
Bunk-style trailers are similar in that you can find a base model that will suit any of your needs or you can pile on the upgrades. The price range is similar in that you will see an average between $3K-$7K. The difference is, you do get more stability at a lower price because even a base model bunk-style trailer is more secure and multifunctional than any model of scissor trailer.
5. Upgradable Features
Everyone likes a good upgrade, but what is worth the money when it comes to pontoon boat trailers? These are the more popular upgradable features to consider, mostly found on bunk-style trailers.
LED light package

Steps at the winch stand

Specialty paint

Load guides

PVC wrapped bunks

Rims

Electric wheel jacks

Tritoon kit

Spare tire

Dress Up kit

Electric or hydraulic crank
Most of these upgradable features are driven by personal preference. None of them are absolutely necessary, so if you want something budget friendly, you can leave all of these out.
There are three features, however, that I do recommend; here's why: Steps at the winch stand, load guides, and a spare tire will make your trailering experience easier.
The steps, or ladder, at the winch stand, will allow you to enter and exit the boat easily once it's up on the trailer. The boat will be very high off the ground, so entering and exiting will be difficult without a ladder.
Load guides have been known to save marriages! Kidding, but seriously this feature will make pulling your pontoon out of the water much more simple. Load guides act as bumpers on a bowling alley lane. They will direct the toons into the bunks without having to guess where they should land so you can pull the boat on your first try.
A spare tire may be an afterthought; however, if you're trailering long distances, it's a no-brainer. A spare does not typically come with the trailer unless you request one. So make sure to mention it when you order the trailer.
6. Tips and Considerations
If you're new to boat trailers or new to towing in general, there are some steps that you should take before you get behind the wheel.
First, ask your dealer to walk through the trailering steps from start to finish. Have them show you how to hook-up and remove the trailer from your vehicle. Have them explain feature benefits and how the lights work.
Before you head straight to the launch, I recommend you practice with the trailer and boat in a large parking lot. The added weight of the boat will make the tow experience much different than just backing up an empty trailer.
Before you buy, consider where you will tow the boat, and more importantly, where you store the boat. As pontoons evolve, they have higher profiles, so sitting on top of a trailer makes them very tall and may not fit inside just any overhead door. You're usually looking for spaces taller than 8' at least.
For towing purposes, I strongly suggest removing the mooring cover. These covers are designed to be taller when deployed so that water drains off easily. This is not conducive for traveling down the road, and the cover will be damaged. Most manufacturers or aftermarket vendors make travel covers for longer tows.
In the same sense, make sure anything that's not permanently affixed to the boat is stored away safely and cannot blow out. The bimini top should be all the way down in the trailering position. Max speed of 55MPH is recommended for towing.
When pulling or launching the boat, it's preferred to have the engine trimmed all the way down, if you can. It's important to know if the engine in the downward position will have clearance in the water and going down the road. If the engine will not clear obstacles, then you may trim it up.
If you keep the engine trimmed in the upward position while towing, you must deploy a support bracket that acts as a kickstand and helps support the engine, taking pressure off of the tilt mechanism. Refer to your engine's owner's manual to see if it has this bracket built-in and what they recommend for towing.
While launching the boat, make sure to unplug the lights before you submerge the trailer in the water. This will help the longevity of your light connection. Also, make sure you assess the current and wind direction before backing down the launch.
Keeping the front bunks slightly out of the water when loading will make it easier to navigate (this is where load guides come in handy). And never power load the boat. If you're on the bunks correctly but need a boost to reach the front, use the winch strap to pull the boat the rest of the way up.
If your launch is a steep drop down, you may want to remove the winch strap from the loop on the frame in order to give it some more slack. If you don't do this and you pull the boat from a steep angle, the bow will become angled upwards on the trailer.
This angle puts a lot of pressure on the winch strap and as the boat starts to level out, it has the potential to damage the bow of the boat where the winch is connected.
You want to make sure the toons are all the way up on the trailer so they're not hanging off the back. You can also add an extra layer of protection by strapping down the stern of the boat. Some trailers come with rear straps, if not, ratchet straps work great.
7. Brakes on the Trailer
It's more typical than not to have brakes on a pontoon boat trailer. Depending on where you live, having brakes on your trailer can be determined by law.
A great resource for finding out what's required near you is the AAA Trailer Break Guide. Geoff with EZ Loader adds:
Brake laws are determined based on the GVWR (gross vehicle weight rating) of the trailer. Some states require it on all axles and some only on one axle, if at all.
Also, it can be based on the tow vehicle. Most, but not all, single axles do not require brakes. Tandems and triples will usually require at least one axle to have brakes.
Every state varies as to the rules on having brakes and some even go as far as telling you what kind of brakes you must have, electric or hydraulic. You should check with your local authorities if you are unsure.
Even if you live in an area where there is no legal policy on trailer brakes, they are helpful depending on the weight of the boat and your vehicle's GVWR. If you have a smaller tow vehicle, it could become dangerous if your trailer doesn't have brakes.
There is a handful of different brake + actuating options to consider when buying a pontoon trailer. Talk to your dealer about which option is best for you.
Geoff recommends disc surge brakes for pontoon boat trailers. They're commonly used in single and tandem axle trailers. They are also cost-effective and easy to maintain.
8. Saltwater Do's and Dont's
If you boat in saltwater, listen up. These facts are critical to maintaining your trailer and keeping salt corrosion at bay. Depending on where you live exactly, you will want to go with either a galvanized trailer or an aluminum trailer.
If you live in a humid saltwater region such as Florida, you will want to go with an aluminum trailer. Galvanized will not hold up as well in the humidity.
It's important to know that there will be some galvanized parts on the trailer, so it's still important to rinse with fresh water after each use.
If you live in a non-humid saltwater region such as the Pacific Northwest, galvanized is just fine. A galvanized trailer will ward off corrosion from the saltwater, but it's still important to rinse them down after use.
With either trailer you choose, it's incredibly important to rinse or flush the brakes immediately after use. You do not want to let the brakes sit in the sun all day with the saltwater baking on. This is where the disc surge brakes come in handy as they are easy to clean!
Keeping up with trailer maintenance is key to making sure it will last long, even in corrosive saltwater. Geoff also recommends looking at a product called Salt Away that will help ward off damage when freshwater isn't quickly available.
What's Next?
Now that you have learned the eight key elements to owning a pontoon boat trailer, you should have a clear understanding on if it's worth your investment.
For some, it makes all the sense in the world. For others, having their dealer handle towing needs is the better option.
Either way, how exciting is it that you are one step closer to cruising on your new pontoon boat? If you're ready to take the leap and learn about your buying options, a great place to start is with a dealer.