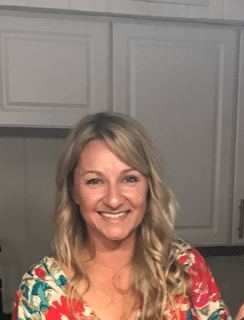 Pontoon Boat Buyer's Guide: Everything you Need to Know Before you Buy
If you're in the market for a new boat and are leaning towards buying a pontoon, you're in the right place. Researching a large purchase such as this can be a daunting task so I'm going to break down the steps to help you get on the water this upcoming season.
These are the steps to purchasing a new pontoon boat:
Research Why a Pontoon is the Right Choice

Discover your perfect pontoon boat

Find the right dealer

Discuss your purchase plan
Research all things Pontoons
When you're in the market for a new pontoon boat, the internet will be your friend. If you have been a boater and are looking for an upgrade, or you've never owned a pontoon in your life, there are lots of decisions you're going to have to make. Let's break down the initial research process together.
Your Perfect Day on the Water
The very first step in this process is to figure out what is most important to you and your crew. Do you know what type of boating activities you want to do? Are you searching for a comfortable cruiser that is also versatile and sleek? If so, you're in the right place.
Pontoons are considered the "SUV" of the water and for good reason. The options are endless when it comes to what you can do on a pontoon boat. From lounging in the sun, to wakeboarding, to fishing, there's a floorplan for you.
Today's performance pontoons are built for speed and comfort, while allowing enough space for the entire crew. They're more versatile than ever and offer something to all age groups. From hosting small cocktail parties to taking the kids swimming on the sandbar, the pontoon boat reins supreme.
The Pros and Cons
If you're set on buying a pontoon boat, I personally think you've made a great choice. I'm on my second pontoon and will most likely have one for life. That said, if you're on the fence wondering if this is the right type of boat for you, check out our pros and cons list.
You may learn that today's pontoon boats offer more bang for the buck than you're aware of. They are loaded with amenities and are built for performance. There's enough space for everyone to sit comfortably and the maintenance is a breeze.
Now, if you're a serious wake surfer or champion of the bass tournament, you might want to look into other types of boats. Although you can perform most watersports behind a pontoon boat, a professional would be happier behind a surf boat.
Like with anything man made, you will run into common pontoon problems but I think you'll find that many of these issues are preventable. I encourage you to educate yourself on all things boating before you jump into this lifestyle. This way there are no surprises and you can rest easy knowing you're an experienced boater.
Plan Your Budget
Knowing your budget ahead of time will make your decision easier. Most manufacturers offer MSRP online which will help steer you in the right direction for your budget. That said, you will find prices ranging from $20,000 up to $300,000K.
This is a ballpark price range and there are so many factors that play into pricing. If you're unsure how much a pontoon boat costs, check out our article on pricing. Finding a brand that offers all the amenities you need up front instead of offering them as options, will help keep the cost at bay.
This will open your eyes to the fact that some manufacturers offer more options than they do standards. When that happens, the final price of the boat will be significantly higher than the starting price.
Look for brands that offer more standard features right off the bat. Also keep in mind that cost doesn't just stop with the boat itself. Other factors such as taxes, freight, and registration will add a chunk of change.
Factors that will affect the end price of a pontoon boat are:
Length

Floorplan

Trim level

Engine

Standards

Options

Freight, prep, and taxes

Dealer accessories
Shopping Starts Here
The web is filled with shopping opportunities for new pontoon boats. If you're new to the game, it can be information overload. Knowing how to navigate your shopping experience will allow you to relax and enjoy the process.
Most pontoon boat manufacturers will offer virtual shopping tools such as boat builders, online quoting tools, and downloadable brochures. This is a great start to learning more about the brand you're interested in.
Keep in mind, you want to find a company that doesn't just treat you as another sale. That said, search the brand's website for their owner resources. This will be a good indicator of how well they support their owners.
You might also want to search through their social media platforms. In today's world, you can learn a lot from how a company presents themselves through these channels.
Most brands will also offer a dealer finder tool. This is a great way to find your nearest boat dealer that carries the brand. Visiting your dealer at their showroom or at a boat show is a great next step in the shopping process.
Once you begin to build a relationship with your local dealer, I recommend test driving the pontoon you're interested in and attending any demo days your dealer might offer. We want to help you learn how to shop for a new pontoon boat so here are 5 easy steps to finding exactly what you want.
Craft Your Perfect Pontoon Boat
Now that you've vetted out what your needs are, have a rough idea of where your price point sits, and are familiar with the different options available, let's dig in and find your perfect pontoon boat. A great way to start this process is by building virtual models online, most brands offer boat building tools on their website.
Choose a Floorplan
There are so many different types of layouts in the pontoon market. You want to think about how you will use the boat most days. Ask yourself questions like, how many people will be onboard most of the time? And, what is the body of water like that you will be boating on?
These kinds of questions will help you narrow in on what type of pontoon boat meets your needs best. You might be surprised to find that there's a layout for just about any type of boater.
If you're looking for the ultimate sunning vessel, look for pontoons with a versatile rear lounge. Most can turn into a daybed, a rear facing seat, a lounge with backrest, the options are endless.
For those who enjoy fishing, you will find floorplans that include a couple of captains chairs accompanied by rod and tackle storage, and maybe even a live well.
Interested in going super fast? Dual engine models have you covered. Looking for an extra level? Double decker pontoon boats offer ample shade below and fun above usually including a water slide.
The options don't stop there when it comes to today's performance pontoon boats. Arch models, fiberglass exteriors, and three toons can also be found within most brands. There really is something for just about any type of boater out there.
How Big of a Pontoon Boat Do You Need?
If you have an idea of the floorplan, the next consideration should be size. There are many factors that go into choosing the length of your pontoon boat such as:
Size of your crew
Body of water
Dock space
Storage space
Engine size
With so many points to consider, check out our guide on picking the right length pontoon boat for you. You really don't want to go through this entire process just to find that you have purchased a pontoon that's too big for your pier.
On the contrary, what if your family grows and now there's not enough space on board for everyone to join? This is a crucial part of the decision process before you purchase your pontoon boat.
There are other factors you might not be aware of such as capped horsepower for smaller builds. Most manufacturers will cap the size of the engine you can put on shorter floorplans. That's because it can become unsafe to have such a huge motor on the back of such a small frame.
If you're planning to go big with the horsepower, you need to figure out what length is able to accommodate such a large outboard motor. Knowing the facts before you settle on a length will ensure your happiness once the boat is delivered.
How Much Horsepower Do You Want?
As I mentioned above, you should consider the size of the engine when choosing how long of a pontoon you're going to purchase. That's because today's outboard motors offer horsepower ranges like never before.
Today's performance pontoon boats are built to go fast, so outboard manufacturers have stepped up their game and you will find engines ranging from 9.9HP up to 600HP.
It's important to know that the length of the pontoon boat you choose could cap the amount of horsepower you can have. You should also be aware that adding a third toon does go hand in hand with choosing a large engine.
Other factors such as how you plan to use the boat and your body of water play a part in this choice. If you're looking to slow cruise around the lake you may not need all 600 horses. However, if you plan on barefoot skiing now and again, you will want to shop higher numbers.
Where you boat matters because you may need to travel long distances where speed is your friend. I've also heard of smaller lakes having speed restrictions in which case, a large motor could be a waste of money.
Choosing which motor to put on your pontoon boat is a big decision, so make sure you're running through all the scenarios before you pull the trigger. Here are six things to consider before choosing your outboard motor.
What's Your Body of Water Like?
Depending on where you boat, you may have to choose a pontoon that meets the needs of the water. Are you on a large reservoir with rough chop or a small smooth lake? This will matter when choosing between a pontoon and a tritoon.
Big water such as large lakes, the intercoastal, and big rivers will require more boat all the way around. In this case, I recommend shopping for larger floorplans, a third toon, and a big engine. If you plan on putting around small, calm water, you can consider shopping for smaller models if that's what fits your needs.
If you boat on the intercoastal or any type of salt water area, you will want to look into saltwater safe pontoon boats. Most brands offer saltwater editions in their model lineup so be sure to learn what that entails. You will want to find a brand that includes things like large anodes, saltwater safe components, and reinforced nose cones.
Don't be fooled by the brands that just slap a saltwater sticker on the side of the boat and call it good. Knowing your body of water will play a part in buying a new pontoon boat so make sure you're aware of where you boat.
Style and Preference
Once you've determined the size and floorplan that suits your needs, it's time to start picking out the details of your new pontoon boat. The next decision is to find a series, or trim level, that works for you. This works just like trim levels in cars, the higher-end series have more features and in turn, cost more.
This decision is typically based on budget and must-have amenities. There will be different levels within every brand, so it's important to learn what you're getting for the money you're spending.
With different trim levels you will find more or less features, different construction, and different price points. A good manufacturer will equip every level with boating must haves such as safety features, storage, and comfortable seating.
Look for feature rich trim levels at every price point, this will ensure you're buying from a reputable brand that has put a lot of thought into your boating experience. You will also have aesthetic choices to make.
Most brands offer multiple exterior color options for you to choose from. Just the same, you may have to pick out the color of your furniture and flooring. You can get a good idea of these options using those online boat building tools.
There will be other considerations such as which steering option to choose or if you want to change up the propeller offered from the manufacturer. These all come down to preference so if you're unsure, talk these things through with your dealer.
Time to Buy
You're so close to hitting the water in your new pontoon boat! Now that you've got the perfect type of pontoon picked out that meets all of your on-water needs, let's talk about the buying process.
Your Local Dealer
If you know the brand of pontoon boat that you're going to buy, most manufacturers will have a dealer finder tool on their website. Typically, you will need to enter your zip code and they'll give you the info on your nearest dealer.
Let's say you're not sure of a brand and you'd rather visit your local boat dealer and start there. That's a great choice and I recommend checking out these seven tips for getting the most out of your dealer visit.
If you get lucky and your dealer has the boat you're interested in on their lot, you may be able to demo the boat. This is not always the case but if you get the chance, it's a great way to find out if you love the boat you're going to buy.
Depending on the time of year you're shopping, you might find yourself browsing during boat show season which runs January through March each year. If that's the case, here at six insider tips for shopping at a boat show.
Either way you shop, whether it's at the dealership or at a boat show, buying local is one of the most important parts of this process. I recommend reading up on why it's imperative to buy from your local boat dealer, it's worth the time and effort I assure you.
Don't forget, this is the time to figure out if you will also need to purchase a pontoon boat trailer. Most pontoons don't come from the manufacturer with a trailer included. This will be a huge part of the puzzle before you pull the trigger on that new pontoon boat. Check out our pontoon boat trailer buyer's guide for more.
Your New Pontoon Boat
Once you get through all the steps for buying a new pontoon boat, you're closer than ever. Depending on the time of year and your dealer's inventory, you may have to order the boat as there is a chance the dealer won't have it in stock.
You may also want to order the boat so that you get the exact color scheme and options you want added. In doing this, there will be a gap between signing the purchase agreement and taking delivery of the boat.
If you're wondering when you will get your pontoon boat, we've got the inside scoop on lead times and what affects the timeline. Rest assured, your new pontoon boat will be worth the wait.
If you're interested in starting the shopping process visit the Barletta website and use our Shop tab to start your journey or build one online here: