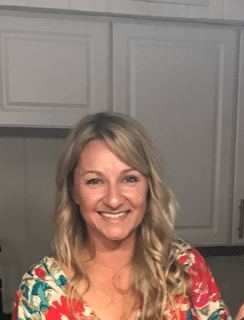 Fiberglass vs Aluminum Pontoon Boats (Which is Best for You)
Who doesn't love to shop? I mean, who doesn't love to shop for a new boat? Searching the web for hours, learning about brands and hulls and engine sizes. What better way to plan for the summer ahead.
As you shop for a new pontoon boat, there are a lot of factors to consider like what type of layout is best for your crew or how fast do you want the boat to go.
If you're like me, the options can be overwhelming. Every pontoon brand offers so many floorplans and price points, where do you even start?
As you shop for your next pontoon boat, you're going to stumble across one option that might have you scratching your head. Should you purchase an aluminum-sided pontoon or go with a fiberglass exterior?
Let me break down the differences between these two options so that you can make an educated decision on which choice fits your needs the best. I'm going to dig into these categories to compare both types of pontoon boats:
Eye appeal

Price point

Care and maintenance

Performance and Comfort
Eye Appeal
It's important to understand that fiberglass pontoon boats make up a small fraction of the market. Not every brand offers this type of exterior and if they do, it's typically a small percentage of their total lineup.
Some manufacturers even offer a hybrid where the front and back panels are made of fiberglass and the middle panels are aluminum. It just depends on which brand and what price points you're shopping for.
With that said, this is an option that you will run across as you shop so I want to help you understand why it's a good or bad choice for your needs.
There's one question that should start this conversation and that is, do you like the way a fiberglass pontoon looks versus an aluminum pontoon? The biggest difference between these two boats is the eye appeal.
Fiberglass exteriors hit the market as performance pontoon boats grew in popularity. It's an upgraded feature that elevates the standard aluminum pontoon into a sharper, sexier body style.
Things like no welds, sleeker lines, and the shine of gel coat set fiberglass pontoon boats apart and give them a high-end look. The appearance of aluminum pontoon boats has evolved, however, so it's really a toss-up of which you prefer.
If the aesthetic of a fiberglass pontoon boat has caught your eye, let's dig into the details of what separates these two types of boats other than looks.
Although beauty is in the eye of the beholder, fiberglass pontoon boats take the cake on eye appeal.
Price Point
As I mentioned, the fiberglass exterior is an upgrade from the standard aluminum pontoon boat. Like with any upgrade, you can expect a price increase if you opt for this type of boat.
Pontoon manufacturers will typically offer fiberglass exteriors on their high-end top-tier classes. Right off the bat that should tell you that on average, a fiberglass pontoon boat will be more expensive than a pontoon with aluminum panel siding.
That said, you won't have to be shopping these two options at every trim level as fiberglass is not just a different exterior material, there's usually a huge difference in all amenities on board as well.
Many fiberglass pontoons are going for the performance look similar to towboats. Because of that, you will find that most have features such as an arch and other high-end items that come with an upgraded price point.
It's important that you know what all goes into the price of a pontoon boat as this could vary depending on what kind of pontoon you choose and how big or how many engines are included. But usually, a fiberglass pontoon boat will be the more expensive choice.
The ballpark price difference between a comparable aluminum pontoon boat and a fiberglass pontoon boat is approximately $20K.
There are a ton of factors that can make this number higher or lower depending on the boats you're comparing, but this should give you a general idea of how much more expensive a fiberglass pontoon is in comparison.
You will find that aluminum-sided pontoon boats offer multiple different price point levels ranging anywhere from approximately $20K-$125K. This option has come a long way as today's pontoon boat is sharper looking than ever even if it's not a fiberglass exterior.
Aluminum pontoon boats win the prize for offering more budget-friendly options.
Care and Maintenance
When it comes to maintaining these two types of pontoon boats, there are a few main differences that set them apart.
Fiberglass is a stronger material than aluminum so it will hold up to dents better. The aluminum panels are built with rails supporting most of the surface area, so with normal use, dents and dings are not something you have to worry too much about.
In any case, repairing fiberglass is more of a technical process than simply popping out an aluminum panel and replacing it. You're looking at more time and money with fiberglass repairs.
Something else that fiberglass is susceptible to is crazing and cracking. This can form in the gel coat as the boat flexes. Crazing looks a bit like a cracked eggshell and can be repaired by a professional.
Caring for a fiberglass pontoon is much like caring for a v hull. In most cases, you can power wash the exterior right along with the toons.
I would hesitate in using the strongest power wash setting on an aluminum panel pontoon boat, however, as it has the potential to leave dents or take off the paint. A mild soap and water on a soft bristle brush should do the trick instead.
The leader in this category is a little up in the air seeing as fiberglass is easy to care for, but if something goes wrong, it can be more hassle to repair. Aluminum sides need a little more tender maintenance but are easily repairable.
Performance and Comfort
Much of a pontoon boat's performance will stem from how the boat is built and what type of engine you choose. It can also be affected by how heavy the boat is.
Comparing a similar length and floorplan, the fiberglass pontoon will almost always outweigh the aluminum pontoon. That's because fiberglass as a material is heavier and will add extra weight to the overall structure of the boat.
Although a heavier boat usually means a smoother ride, this could be a hindrance if you're looking to use the boat for towing or just want to achieve maximum speed from the engine you choose.
You should expect a difference in performance from the same outboard engine that's on a fiberglass pontoon versus an aluminum pontoon because of the difference in weight. Aluminum boats will typically be faster with the same exact engine because they're lighter.
There are some manufacturers that offer the fiberglass exterior on their dual-engine models. If that's the case, speed won't be an issue but now you're shopping another price point up.
In the same sense, two comparable floorplans with these different exteriors can offer different person capacities because of this difference in weight. The fiberglass boat will be heavier and in turn, will offer less onboard capacity than the aluminum pontoon boat.
Because most fiberglass pontoon boats are going for a sporty appearance, you can expect interior features to be less about comfort and more about looks. The furniture may not be as wide and the backrests not as tall as on aluminum pontoon boats.
Aluminum pontoon boats will allow your motor to reach higher speeds because they're lighter and the interior will be a little more plush, making this choice the blue ribbon winner for performance and comfort.
Know Your Options
Now that you understand what the main differences are between fiberglass and aluminum pontoon boats, you may be thinking, that's it? Yes, it's really that simple.
If you're in the market for a pontoon that will comfortably allow you and your family to cruise and enjoy all the activities a pontoon boat has to offer then aluminum is a great choice.
If your main concern is looks and budget is not a factor, check out the fiberglass. It may be worth the upgrade if you're looking for the sleekest, most eye-appealing pontoon boat.
Both choices are going to allow you and your crew to get on the water and enjoy the summer.