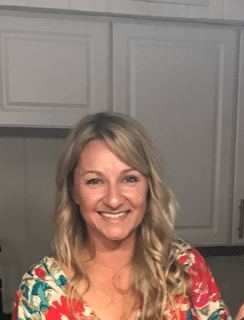 Boat Demo Tips: How to Get the Most Out of a Boat Test-Drive
While you research your new boat purchase online, there are many ways to take the next step in your buying process.
You can visit a boat show nearby if it's between the months of January-March. This is a great way to see a lot of options under one roof and take advantage of discounted show pricing.
You can make an appointment to visit your local dealership which is also an informative next step if you're prepared with the right questions and are ready to start building that relationship with your dealer.
You could keep Googling and researching online for hours and hope a boat appears in your living room. This will likely end in a boring boat season that is filled with air conditioning and trips to the local ice cream shop.
If there's a dealer near you, make an appointment for a boat demonstration (also referred to as a sea trial, or test-drive).
There is no better way to fall in love with your future boat than to get on board and take her for a spin. I'm going to give you some tips that will help you get the most out of a boat demo.
How to Set Up a Test Drive
The first step in getting on the water to test drive a boat is to make sure you've done your research and have narrowed down the brand, make, and model that you're interested in.
Asking the dealer to demo a boat for you is a big ask, so If you're not serious about buying yet, refrain from taking this next step. This is especially true if your dealer is hours away from water.
If your dealer is located far from water or it's the middle of winter, you may still be able to test-drive the boat before you buy.
In some cases, the dealer will make the sale contingent on a springtime test drive. If that happens, expect a sales contract as the dealer will try to make it fair for both parties.
Be courteous about the dealer's time as they will be courteous of yours. That said, making an appointment is necessary. Call the dealer to set up a time to demo the boat.
Timing will depend on the weather, boat inventory available, the dealer's schedule, and other factors, so calling ahead of when you're expecting to demo the boat is key.
Most dealers might also need time to prep the boat for a demo. If the particular model you want to test drive is in storage, they may need time to pull the boat out and make it water-ready.
Once the boat is ready for the water, pulling and launching the boat can be an all-day affair. It would be unreasonable to expect a dealer to demo a boat the day you call. If the stars align and it is possible, that's a bonus!
Make sure to dress accordingly, this may seem obvious to some but, you can expect a dip in temperature on the water. If it's 75 degrees outside with a breeze, it could be a little chilly during the test drive so be prepared.
Something else to keep in mind, you should be serious about potentially purchasing the boat you are going to test drive. If you're deciding between multiple boats, it's best to test drive multiple options at a dealer demo event.
These events typically happen in the Spring and are specifically set up for shoppers to drive multiple different makes and models. Talk to your dealer about upcoming scheduled demo events.
Questions to Ask
Once you have made an appointment to demo a boat, write down a list of questions to ask your dealer. This is a great time to ask any question that you cannot find the answer to online.
Some of these ideas may be an afterthought but it's going to be helpful if you know what to ask while test driving a boat you could potentially end up buying.
What is the person capacity and the fuel capacity of the boat?
You want to be sure that the boat can fit everyone comfortably that you plan on boating with on a regular basis.
It's also important to know how these capacities affect the boat's performance. If you're looking to hit a certain speed range, a full and heavy boat will make a difference.
What should my ownership expectations be after I take delivery of the boat?
You should be aware of what the delivery process looks like and you need to let the dealer know what your situation is for taking ownership of the boat.
Are you expecting the dealer to drop the boat in the water and deliver it to your dock? If so, should they park it in your boat lift or tie it to the pier? Are you picking the boat up from the dealership by land? If so, do you need to purchase a boat trailer?
Once you take ownership, you need to know what immediate maintenance the boat needs. Some boats require light maintenance after so many hours of being on the water for the first time.
Knowing these answers will help you prepare for the purchase of the boat you're about to demo. It may also help you have a better understanding of how the boat operates and if it will meet your needs.
How do I properly clean the boat?
This is a great time to understand what's safe for your interior as well as the exterior of the boat when you go to clean it.
What type of performance should I expect from the engine?
Your dealer will have the best opportunity to explain steering functionality and engine performance while you're testing driving the boat.
Present your questions before you are underway. Doing so while at the dock will give your dealer insight to your boating knowledge and will allow them to help you in a way that meets your needs.
Not Just a Test Drive
Now that you have asked your questions and have learned a little more about the boat you're about to demo, it's time to see, feel, and hear how the boat operates.
Launch the Boat
If you get the chance to meet the dealer before they launch the boat, be involved with this process. Especially if this type of boat is new to you, ask for a demo of the trailering process.
Pay attention to how the dealer launches the boat and how they dock the boat. Seeing this all happen in person will be the best learning tool possible.
Board the Boat
Before you board the boat, it is courteous to ask the dealer if they prefer you take your shoes off. The same goes for any guests you bring along for the ride. Remember, this is not your boat yet so be polite and the dealer will let you know what's appropriate.
If you choose to bring your children, make sure to abide by local life jacket laws. If they need this type of gear, bring it with you to the demo.
As you board the boat, take notice of how this process feels. Is the boat sturdy enough for your liking? Does it lean too much to one side making the onboarding process difficult?
Before You Takeoff
Most dealers will walk you through the main functions on board before you take off from the dock. This is the perfect time to learn what you will need to do from start to finish including turning the batteries on and anything else that may need attention before starting the boat.
Ask for a walkthrough of the electronics and dashboard. Today's boats may include lighting packages, high-end stereo systems, depth/fish finders, and more.
You should also ask for a demo of the bimini top and trim while at the dock. Get a good feel for how the entire control panel works while you've got the dealer by your side.
Ask how to access gauges that read fuel, speed, and depth. If GPS and chart plotting is available and important to your days on the water, have the dealer walk through that process with you.
Marine electronics are more sophisticated than ever, so make sure you understand how they operate before taking off. There are companies like Sick Speed Marine Electronics that are great at explaining these features after you take possession of the boat.
Time to Cruise
Now that you're ready to take off, I recommend having the dealer drive the boat first. This is a great way to learn how to drive the boat before you get in the captain's chair.
Once it's your turn to drive, discuss your comfort level with the dealer. If you're new to boating, they will teach you everything you need to know before hitting the throttle.
Now it's time to feel how the boat performs. Once you're seated take note of how the captain's chair feels. Do you have enough leg room?
The throttle may react differently than your last boat. That said, proceed with care and notice how this take-off feels to you.
Is the throttle touchy or does it have a lot of resistance? How does the boat react when you throw it into neutral and reverse?
Now that you're driving the boat, you should drive it hard at least for a short while. Cut through chop, turn hard, speed up, and slow down. Pay attention to how the boat reacts during these moments.
While underway, test the trim functionality. How does the trim affect the boat's performance? This is also a great time to see if the type of steering that's included on the boat is to your liking.
Once it's time to head back to the dealership, if you're comfortable, you should park the boat. Feel how the boat behaves around the dock, will this work for your docking situation?
After the Demo
Now that you're done with the test drive, ask the dealer what the final steps are to end your day on the water. Ask about turning off electronics and the batteries onboard.
Also, ask for a demo of the covering process. Learning how the cover goes on is important even if you plan on parking the boat in a covered lift. It will come in handy to know this process, trust me.
This is also a great time to walk through the boat again. Open up the seats and storage compartments. If included, operate the ladder, changing room, table, anchor storage, and any other components that the boat offers. Pretend you're out using the boat with your family.
If you're wondering where all of your gear will fit, bring some of the items along. Do your skis fit in the ski locker? Does your Yeti fit in the cooler storage? Now is the time to test all of this out.
Your New Boat
Now that you've learned the ins and outs of the boat itself, it's time to evaluate your experience. Here are some things to consider after your test drive.
Do you love the boat? If not, don't buy it. You should be fully satisfied with the boat after a demo and if not, don't buy the boat just because you feel pressured.
Is it what you expected? Consider these factors:
The way it rides

Handles around the dock

Turns

Is the bimini easy to operate

Is it quiet

Is it fast enough

Is the control panel easy to operate
Both you and the dealer will be happier if you buy a boat that you love. That said, talk through some of the points that were less favorable during your test drive. You may be surprised to learn that the dealer does have a solution for those concerns.
Small things like the wrong propeller can affect the boat's performance. So tell the dealer what you didn't like, it may be an easy fix.
If you're in love and ready to buy, it's time to discuss the next steps in this process. Are you buying that particular boat off the lot or do they have to order the boat for you?
If you order the boat, it is yours. You should never expect to be able to get out of a contract for a boat that you order. That would be like completely eating a steak at a restaurant and then trying to send it back, not good.
When it comes time to discuss pricing, consider all the things that will affect the final cost of the boat, which are:
The boat

Trailer

Dealer prep

Freight

Taxes

Gear and accessories
You should also discuss pricing if you plan to have the dealer pull, store, and launch the boat for you. Knowing what you're getting into before the bill comes is always helpful.
Get on the Water
Shopping for a new boat should be a fun experience. If you're prepared and have done your research, test driving the boat you want to buy should be a breeze.
Both you and the dealer want the best experience possible. They are looking to form lifelong partnerships with those who buy from their dealership.
This relationship will be key in making sure your boating needs such as service after the sale are always met. Once you find the boat you want to buy, jump on board, you won't regret it.