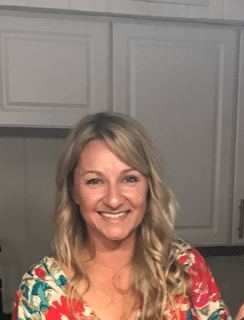 The Best Boating Apps for Recreational Boaters
We use technology in almost every aspect of our lives. From online shopping to ordering pizza to conducting business meetings, there's an app for that. Heck, there's even an app that connects to my toothbrush and reports back how well of a job I did brushing.
Apps have made many of the functions in our lives easier, safer, and quicker. I don't know where I'd be without my Google Maps app, literally. In the winter I would freeze while my car warmed up if I didn't have an app that worked as a remote starter.
If you think about it, we rely heavily on technology even if we're not the most tech-savvy and that's where the app makes this whole thing possible. So, my question to you is, if there's an app for everything, what about boating?
As an avid boater myself, I can tell you there are tons of apps for recreational boaters. I've got my favorites and there are others that you may find just as helpful. I've listed some of the top boating apps below, depending on where you boat, a few of these could be your new favorite app.
Boating Apps for Regulations, Safety, & Weather
USCG
The US Coast Guard app is a one stop shop for all things boater safety. This app covers rules and regulations down to the state level so that you can stay up to date anywhere you plan on boating.
You can request a vessel safety check to make sure you're in compliance with the most updated set of laws. File a sharable float plan, identify what safety equipment you're required to have on board based on the boat and engine size, and much more.
Each item within the app is geared towards making sure you have all the tools necessary in order to be a safe boater. I've got this one downloaded on my phone and use it to stay up to date on boating laws and regulations that change from time to time.
BoatUS
The BoatUS app encompasses everything you need to stay safe and find help in case of an emergency. Know the weather and tide report before heading out. If you do find yourself in a sticky situation, you can call for help 24/7 with just a touch of a button.
Using your phone's GPS, dispatchers can locate you and get to you in case of emergency or if you need a tow to shore. You can also take advantage of other helpful resources if you're a member of BoatUS.
Members can find discounts on dockage, fuel, repairs, and more all through the app. If you're insured by Geico, you can manage your policy via the app as well.
Buoycast
Bouycast uses real-time observations from over 800 NOAA NDBC buoys. You can rest assured that you will receive warnings and advisories if the weather is not boating friendly.
Between tide predictions, the hourly forecast, and heavy storm warnings, you will never have to take a chance on boating in rough weather. Get the complete marine forecast in real-time
Navigate the Water with these Boating Apps
Navionics
This app offers detailed nautical charts for any body of water that can be as helpful as the best GPS plotters on the market. From the sea to local lakes, Navionics comes in handy for cruising, fishing, diving, sailing, and any other on-water activities you may be doing.
The detailed overlays offer renderings of the seafloor or lake bottom, depth readings, and bottom hardness so that you are aware of your surroundings even below the boat. Other advanced features include weather readings, the ability to connect with other boats to share your location, and much more.
Aqua Map
Download up-to-date nautical charts with Aqua Map. The features allow you to use the app as a real chart plotter while on the water. The purpose of this app is to help you navigate safely through any type of water.
Using official nautical charts you will have access to planning your route, an anchor alarm, tides and currents report, a waterway guide and other crucial planning features.
Everything you Need to Fish in an App
Fish Rules
Use this app as an easy way to learn about recreational saltwater fishing laws and regulations. The app covers rules in state and federal waters from California, to Hawaii, to Texas and all the way to the Carribean.
Fish Rules uses your phone's GPS to pull the local fishing regulations. You can also record your catch in the fish log, post pictures of your prized fish to social media platforms, locate artificial reefs and more.
Fishbrain
The Fishbrain app is the one stop shop for recreational fishermen. You can log your catches, find the perfect fishing spot, join fishing conversations with expert anglers, and tons more.
Using the GPS on your phone and private waypoints, you will be able to find your favorite spots that brought you the biggest catch with ease. there's even access to fishing gear shops that allow you to buy gear right through your phone and discounts available for pro anglers.
Apps for Learning how to Dock
Boat Master

Welcome to your virtual boat parking guide. This app is a boat parking simulation game. Learn how to park anything from a yacht to a jet ski. With multiple levels, you can work your way through different parking scenarios, each more difficult than the other.
Although learning on an app is not quite like the real thing, Boat Master is great for a new boater in the off season.
Animated Knots
New to boating and need to learn how to tie a nautical knot quickly? Animated Knots has you covered. With over 195 different knots, this animated tutorial is a fun way to learn in the off season.
Use this app to practice tying different types of knots or just as a reference guide when out on the water. Tying the dock line has never been so easy!
Boating Apps in a Nutshell
Being a boater has never been so simple. Just as online shopping and connecting with friends has been made easy via the internet, these apps should make your on-water experience more enjoyable.
From safety out at sea to finding the nearest fishing honey hole, there's an app for that. Personally, I wish that docking simulator was invented when I started boating. It could have made things a lot easier.
Apps like this are constantly improving and evolving, and there are hundreds more just like them. Take the Boater's Pocket Reference app for example. This one is really a one stop shop for navigating, rules, boating how tos and tons more.
Remember to download these apps before you hit and get familiar with them ahead of time. Knowing how to navigate the area in which you're boating or getting weather alerts before battling the storm can save you a lot of headache.