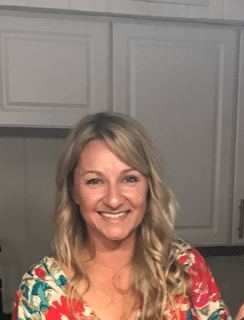 Which Brands Make the Best Pontoon Boats? (Top 7 Manufacturers)
Shopping for a high-ticket item such as a new pontoon boat can be overwhelming. That's because there's a sea of options when it comes to different types of models, brands, series, and price points.
Our team at Barletta Boats helps shoppers work through this every boat show season when there is a convention center full of different makes and models to choose from. With such a similar product, we know that it can be difficult figuring out which brand is right for you.
Although I believe that the Barletta lineup fulfills nearly every shopper's needs, we know that everyone is different, and there might be a certain brand that meets your needs a little bit better.
A happy boater is one that truly loves their boat, so I've compiled a list of the top seven pontoon boat manufacturers, aside from Barletta, in the industry to help you find your perfect vessel. The list includes:
Avalon & Tahoe
Bennington
Godfrey
Harris
Manitou
Sun Tracker
Sylvan & SunChaser
Top 7 Pontoon Boat Manufacturers
Avalon & Tahoe
Headquarters: Alma, MI
Noteworthy: Known for innovative products and unique exterior styling. They're privately owned. Both brands are under the same umbrella.
Available: USA and Canada
Websites: Avalon https://www.avalonpontoons.com/ Tahoe https://www.tahoepontoons.com/
Bennington
Headquarters: Elkhart, IN
Noteworthy: One of the largest manufacturers of pontoon boats. They have a huge selection of models, options, and price points. They were recently purchased by Polaris.
Available: USA and Canada
Website: https://www.benningtonmarine.com/en-us/
Godfrey
Headquarters: Elkhart, IN
Noteworthy: A legacy brand that's been around for 50+ years. Models include; SanPan, Aqua Patio and Sweetwater boats. Acquired by Polaris Ind. in recent years.
Available: USA and Canada
Website: https://www.godfreypontoonboats.com/en-us/
Harris
Headquarters: Fort Wayne, IN
Noteworthy: Building pontoons for 60+ years. Known for styling and features. Owned by Brunswick.
Available: USA and Canada
Website: https://www.harrisboats.com/
Manitou
Headquarters: Lansing, MI
Noteworthy: Known for sporty looking boats, V-Toon technology, and quality hulls. Owned by BRP.
Available: USA and Canada
Website: https://www.manitoupontoonboats.com/
Sun Tracker
Headquarters: Springfield, MO
Noteworthy: Low cost leader, sold through dealerships but also through big box stores like Cabela's. They are neck and neck with Bennington in regards to volume.
Available: USA and Canada
Website: https://www.suntrackerboats.com/
Sylvan & SunChaser
Headquarters: New Paris, IN
Noteworthy: They offer a few different brands under their umbrella and make fishing boats as well as pontoons. They compete best in the lower price categories but do have a full offering.
Available: USA and Canada
Websites: Sylvan https://www.sylvanmarine.com/ SunChaser https://www.sunchaserboats.com/
What to Look for In a Pontoon Boat Brand
Now that I've given you the list of top brands to consider, I want to give you some tips on how to shop for a pontoon boat. It's probably safe to assume that you're in the research phase, but where do you go from here?
There are a few key things to look for in the brand of pontoon boat that you're planning to buy. First, make sure the brand has the type of pontoon boat that is right for you. You can do this by searching through their models and finding a floorplan that best suits your needs.
Make sure they offer the length that's right for you and a trim level (series, or class) that fits your budget. You will typically find the lengths offered while searching through the different models.
A great way to find the right trim level, or price point, is by building a boat online. Most manufacturers will have a virtual building tool right on their website that will typically give you an idea of MSRP for the product you have built.
Aside from the boat itself, dig into the brand's story and learn a little bit about what they value most. Is it having the most standard features? Is it an emphasis on quality construction? What does their customer support look like after the sale?
Do they value the owner's experience? Search their website for owner resources and learn about what the ownership experience looks like for that particular brand. It might even be worth looking through their social media sites to see how they interact with their owners.
In the age of the internet, you can research a brand until you're comfortable making the buying decision. From there, use the dealer finder on their website to find the closest dealer to you who sells the product.
What's Next?
I hope this has helped you narrow in on which brand of pontoon boat is right for you. As you shop, here are a few more articles that may be helpful:
If you're ready to dig in further, Barletta might have everything you're looking for. We build three different series that meet nearly any price point and are partnered with the best dealers in the business.
As a family owned company, we take a lot of pride in treating each of our owners as we would want our own family to be treated. The ownership experience is our top priority.
Find out if a Barletta pontoon boat is right for you by building one online. Once you submit your build, you will have the option to be contacted by the dealer nearest you. You will also have a PDF available for download that includes the boat you built and MSRP.